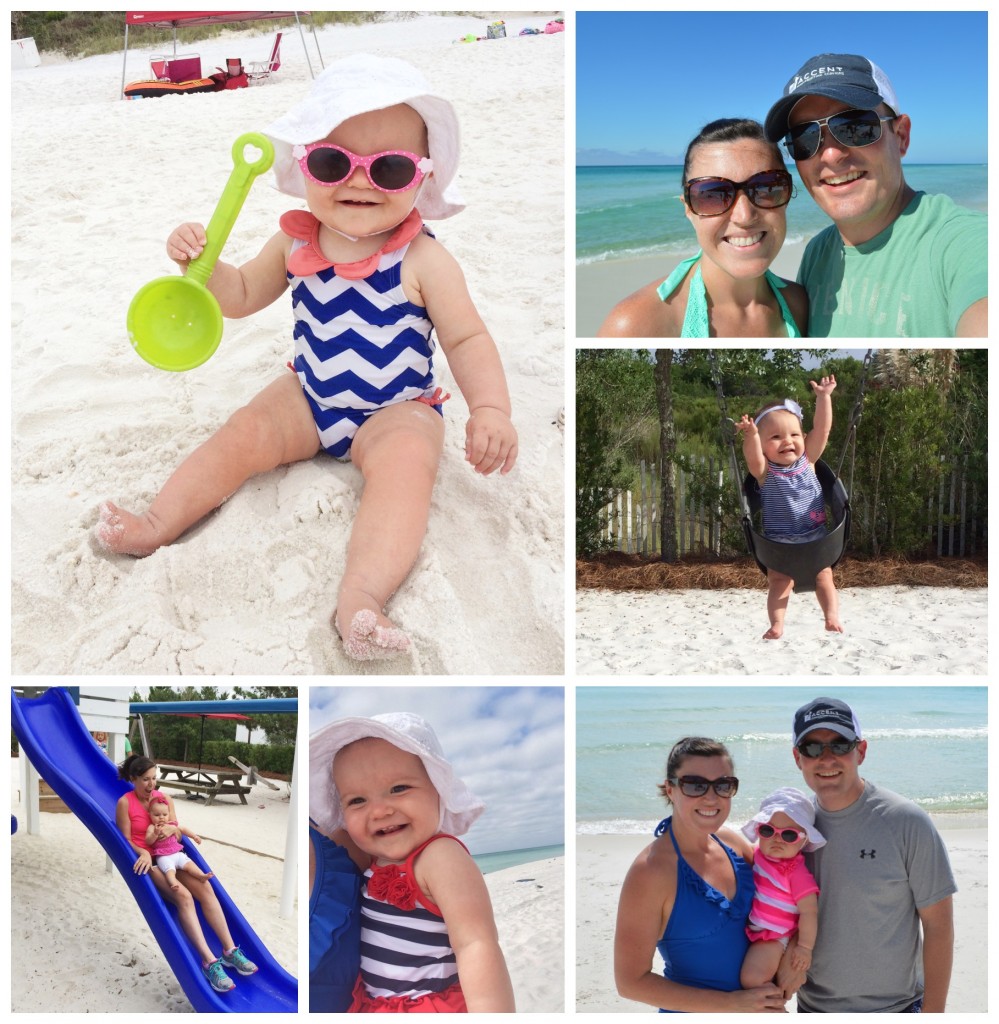 We just got back from Sophie's 1st Trip to the Beach this past weekend. Since then I have been in the kitchen but I've just been cooking up some of our favorite dinners like Turkey Nachos & Game Day Chili. So instead of a recipe today, I thought I would share some of my favorite photos from our trip.  We had such a wonderful time with our dearest friends! Sophie loved the ocean and was so content to go out in the water with us holding her and just look out. She liked the sand too but after a while she would get to a point of having her fill of it. And of course she loves the pool. She is just content there. We also had lots of fun walking everyday and several days we took the kids to a playground we discovered, which was a lot of fun! And Sophie also had lots of fun chasing "tweet tweets" on the beach!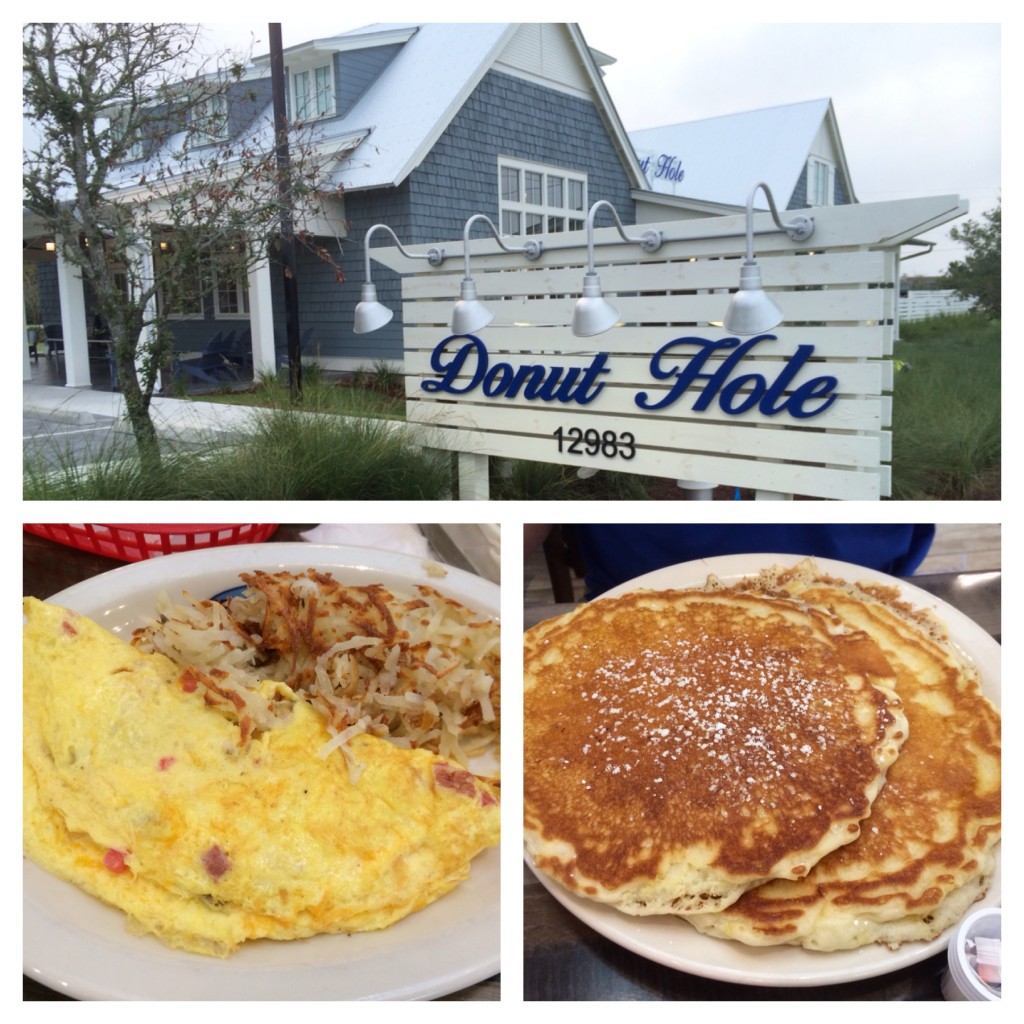 And of course, no beach trip is complete for us without visiting the Donut Hole! Their breakfast is simply amazing!! The omelets and pancakes are incredible, and those hash browns were heavenly!! And of course their donuts are wonderful too. We discovered this time that there is a new Donut Hole closer to where we were staying at the end of 30A on the Panama City side. It was so nice and much larger than the others and we didn't have to wait at all. Of course, that could be because we were there super early since the kiddos are early risers. 😉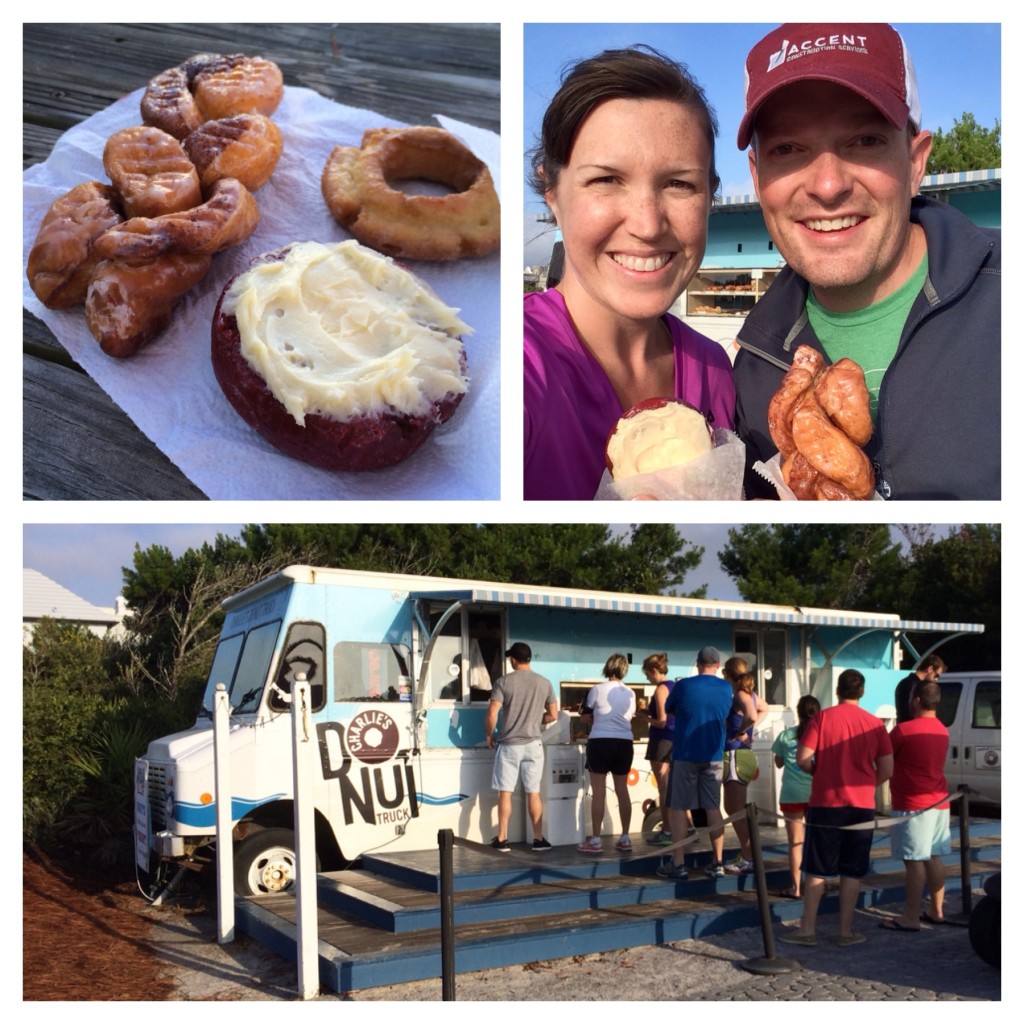 A couple of days we also walked to the Donut Truck. You know we had to burn off the calories we were about to eat, haha! These are some of the best donuts I've ever eaten!! The Red Velvet and Cream filled were absolute bliss!!! And the cinnamon twist was stellar too!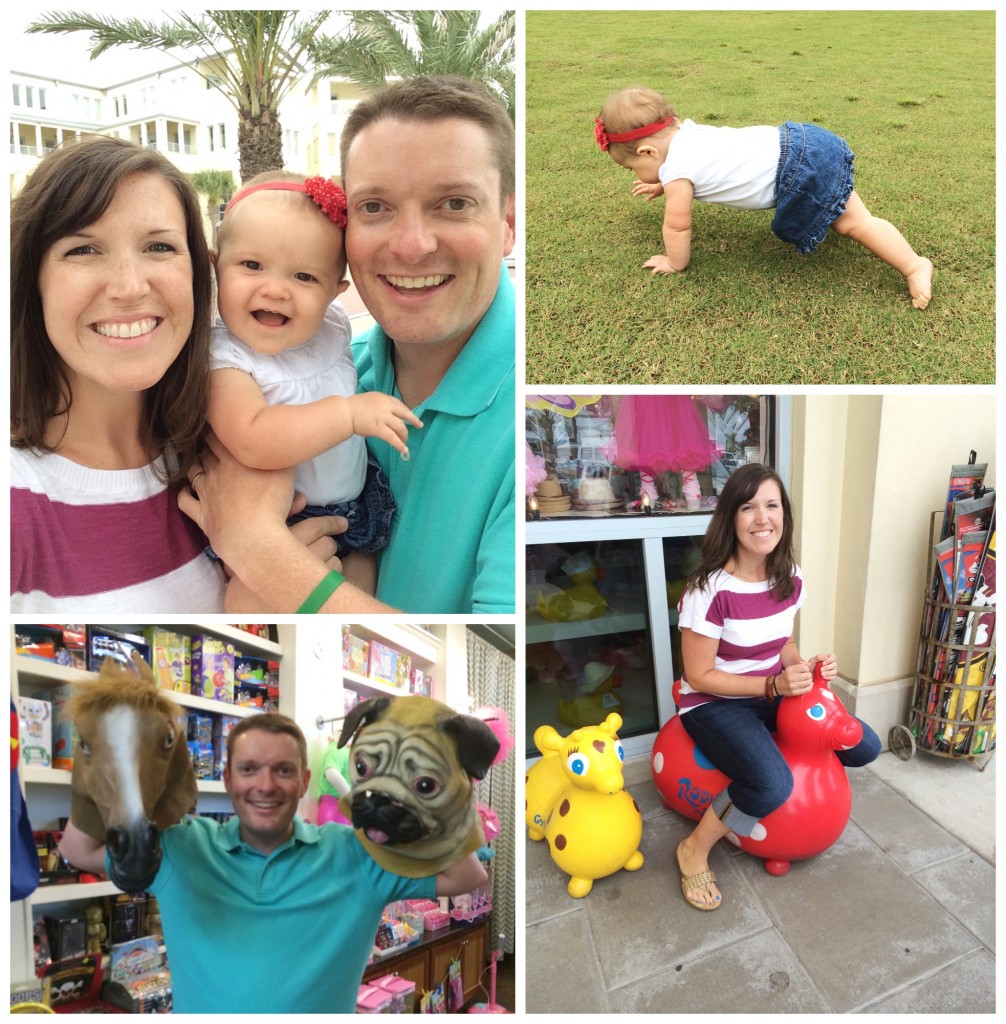 One day is was overcast and cooler, so we took a break from the beach and went to explore Seaside. We had lots of fun shopping around and letting the kids play in the big amphitheater. That top picture in the grass is of Sophie doing a bear crawl because she didn't want to put her knees down, it was so cute!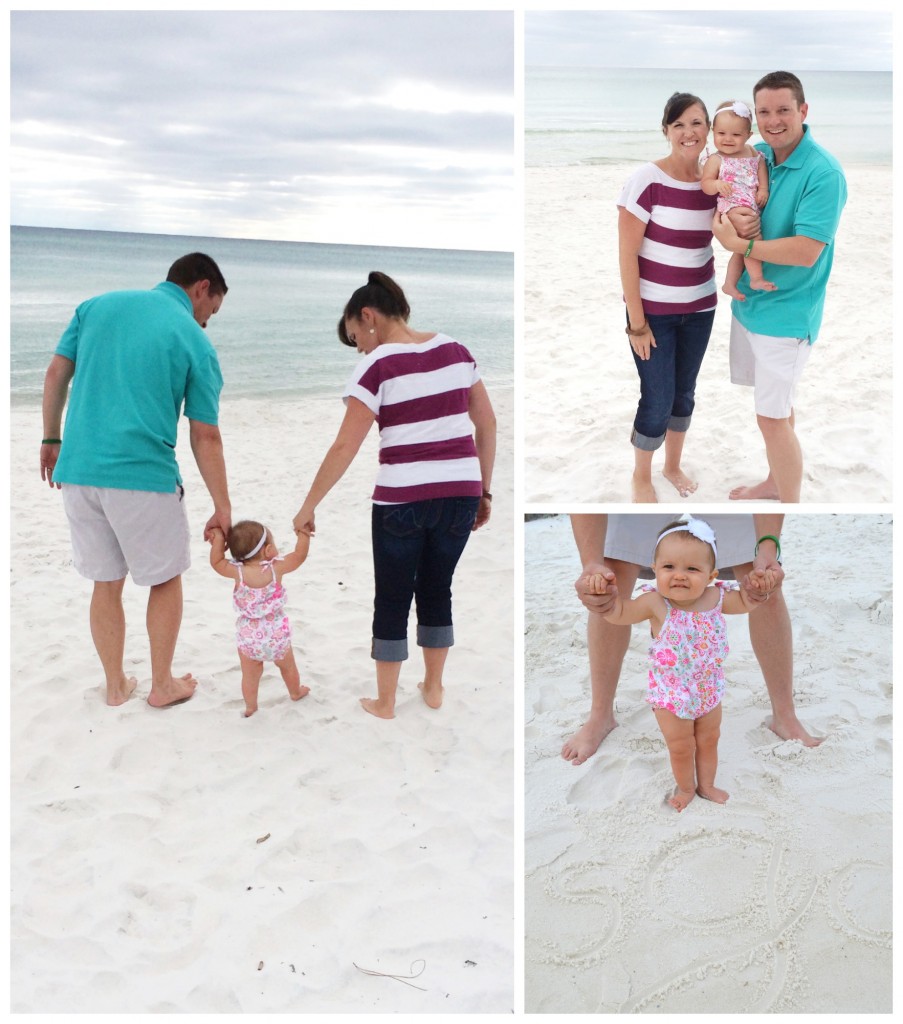 That evening we all went for a walk on the beach. It was so peaceful and the sky was just beautiful! We are so thankful to the Lord for a wonderful relaxing week away with our best friends who are more like family to us! So blessed to have been able to get away and for gorgeous weather too! Wish we were still there!