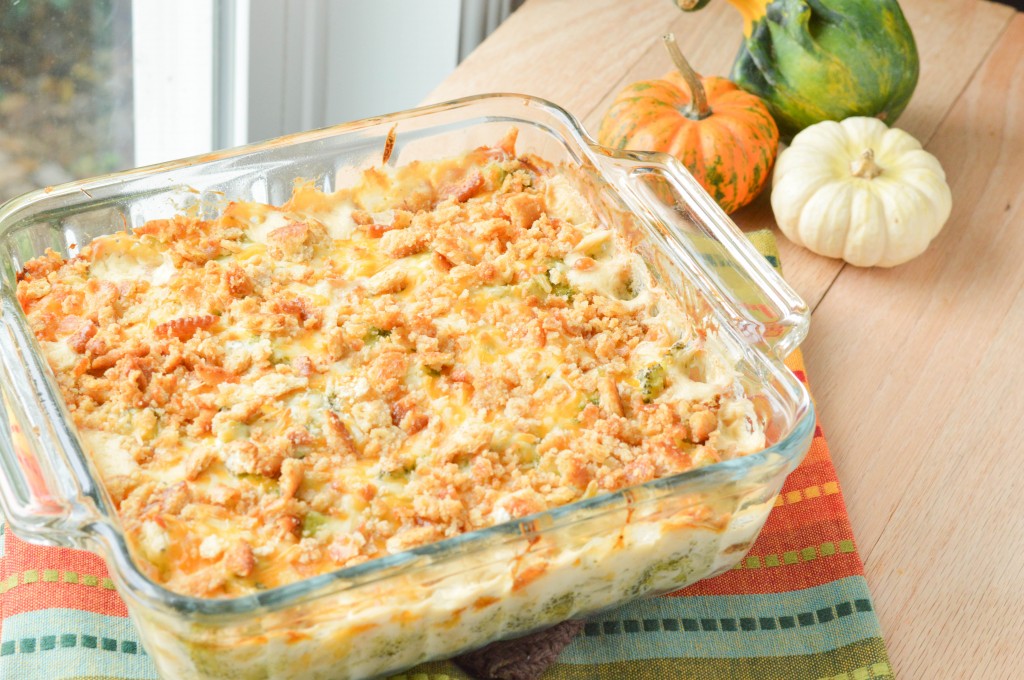 Broccoli Casserole is one of my favorite holiday dishes, but I always wished that it didn't use those canned soups that can be full of preservatives and who knows what. I found this recipe that you make using cream cheese and a roux from scratch instead of the soups. This was so incredible!! So creamy and comforting. This is definitely going on my Thanksgiving menu!! The crackers give a nice crunch on top too which is great.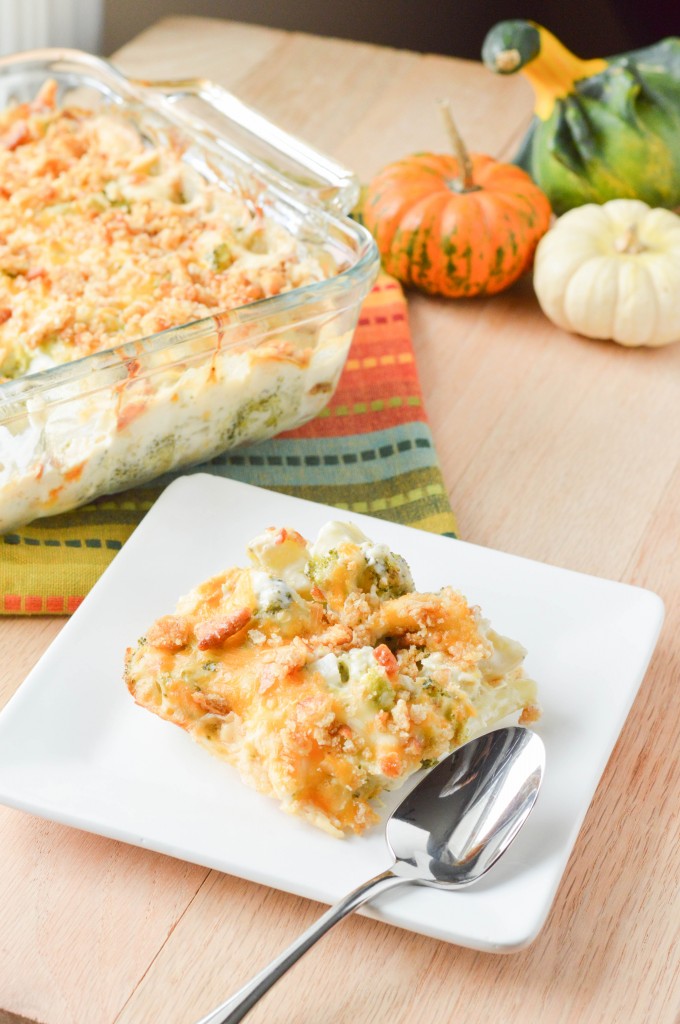 Broccoli Casserole from Scratch
Source: Food.com
Ingredients:
2 (12 oz.) packages steam in bag frozen (or fresh) broccoli
1/4 cup unsalted butter, divided
2 tbsp. all purpose flour
1 cup milk
1/2 tsp. salt
1/8 tsp. freshly ground black pepper
1 (8 oz). pkg. cream cheese, softened
1 clove minced garlic
1/2 cup shredded cheddar cheese
1/2 cup crushed ritz crackers
Directions:
Preheat oven to 350 degrees. Spray an 8 x 8 (2 quart) dish with cooking spray, set aside.
Steam broccoli according to package directions.
In a medium sized pot, add 2 tbsp. butter and melt over medium heat. Once melted, add in flour and stir until smooth. Heat for approximately 1 minutes, continually stirring. Slowly pour in milk, continually stirring and let cook until mixture has thickened and begins to get bubbly. Add in salt & pepper and stir to incorporate. Add cream cheese and stir until melted and fully incorporated.
In a large bowl, add broccoli, cream cheese mixture, and garlic. Stir to fully coat & incorporate. Taste and add in more salt if necessary. Pour into the prepared dish. Sprinkle with cheese.
Melt remaining 2 tbsp. butter in a small pot over low heat. Once melted, remove from heat and add in the ritz crackers. Stir to coat fully. Spread crumb mixture evenly over top of the casserole.
Bake for approximately 35 to 40 minutes, until crackers are golden and mixture is bubbly.