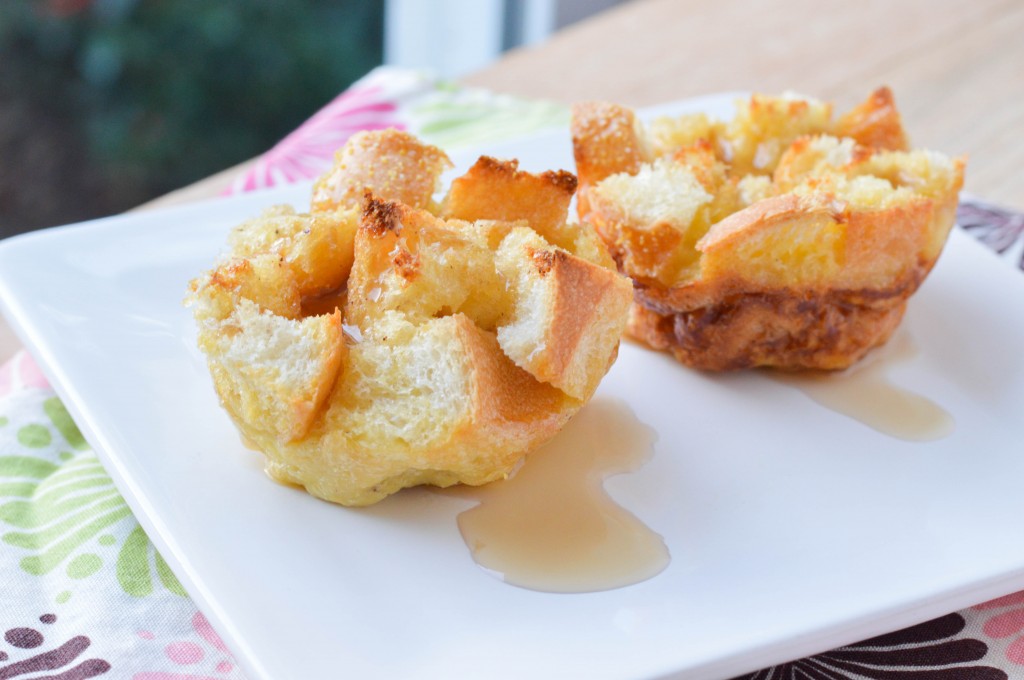 Happy Thanksgiving Week! Do you host Thanksgiving or just take a few dishes to a family gathering? We are going to a couple of family gatherings and I'm bringing some side dishes and desserts. If you are hosting and have a house full of family, you will need something easy for breakfast on Thanksgiving morning or Friday morning before heading out shopping. These are super easy to prepare the night before and just pop in the oven in the morning. These were SO delicious and will definitely be a crowd pleaser!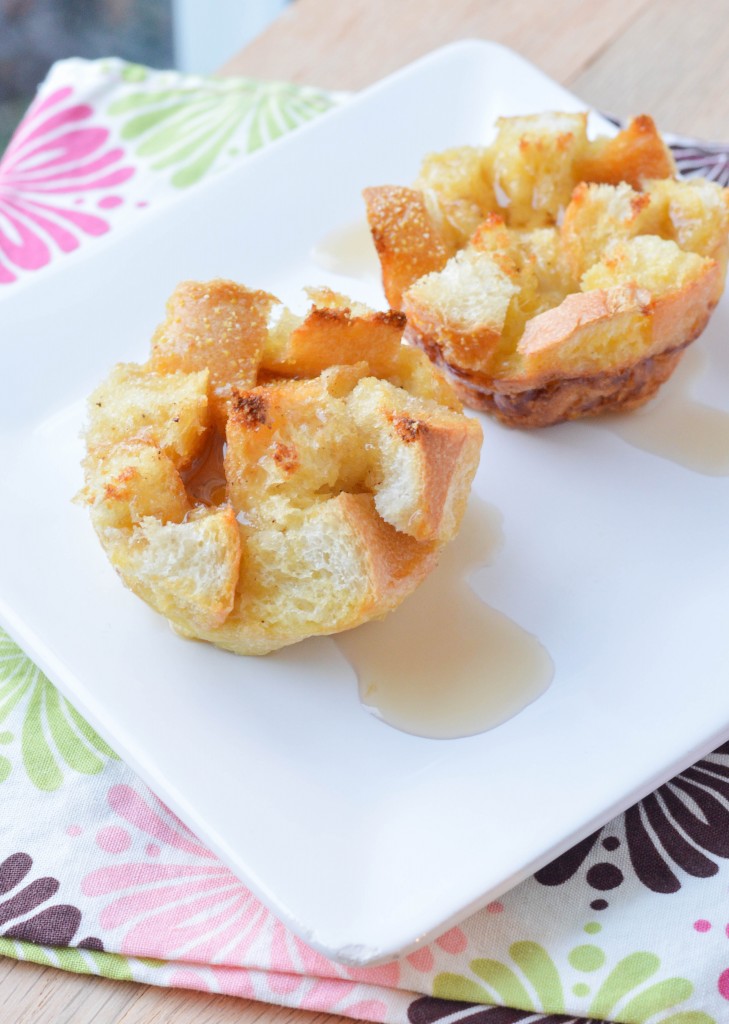 French Toast Cups
Source: Prevention RD adapted from Pillsbury
Ingredients:
10 oz. French Bread, cubed
5 large eggs
1/3 cup sugar
1 1/2 cups milk
2 tsp. vanilla
1/4 tsp. ground cinnamon
1/4 tsp. syrup
Directions:
Spray a 12 cup muffin tin with cooking spray. Cut bread into 1/2 inch cubes. Evenly divide the bread cubes between the muffin cups.
In a medium sized bowl, whisk together the eggs & sugar until eggs are beaten. Add in milk & vanilla and whisk to incorporate. Carefully spoon the egg mixture over each of the bread filled muffin cups, dividing evenly. (I put approximately 1/4 cup plus 1/8 cup in each tin). Gently press the tops of the bread to compress slightly.
Cover muffin tin with plastic wrap and refrigerate at least 8 hours, or overnight.
After chilling, preheat oven to 350 degrees. Remove plastic wrap and bake muffins for approximately 18-22 minutes until tops are golden brown. Remove from oven and let stand in muffin tins for 5 minutes. Run a knife around the edge of each tin and pop the muffins out. Serve warm with syrup.