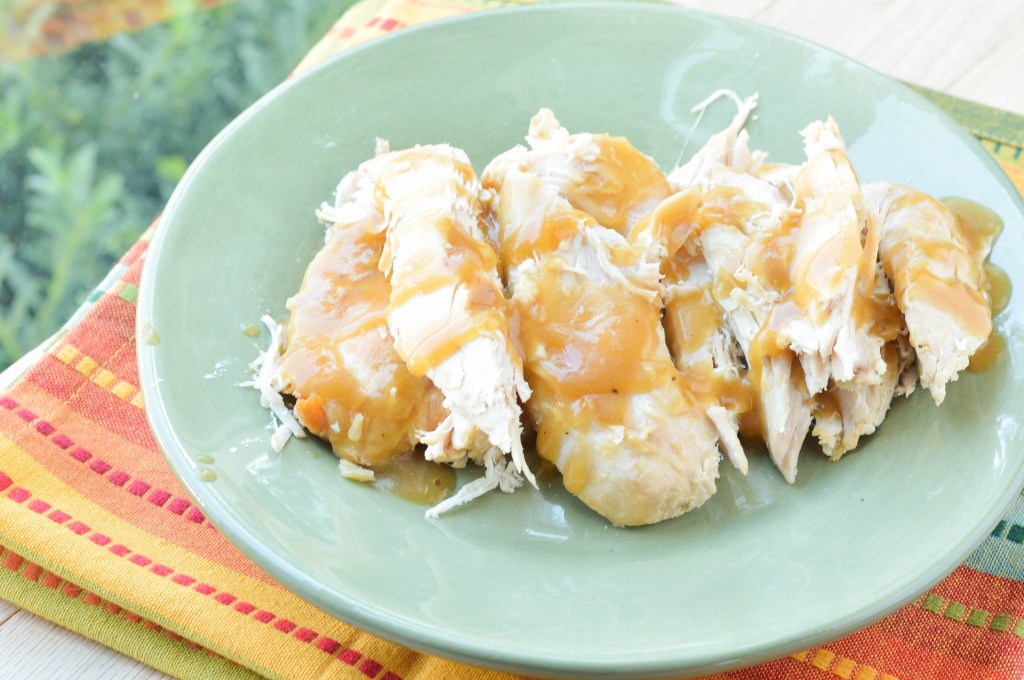 It's almost Thanksgiving time! I've made the big huge roasted turkey before and it was awesome, but it feeds a ton of people. I wanted an option that fed a smaller crew and that I could actually make throughout the year if I wanted to. This slow cooker turkey breast requires just a little bit of prep but it really easy and it uses your slow cooker so your oven is clear for all the delicious side dishes! This turkey was super moist and flavorful! I actually froze the leftovers and am planning to bring them out for a pre-thanksgiving dinner this weekend.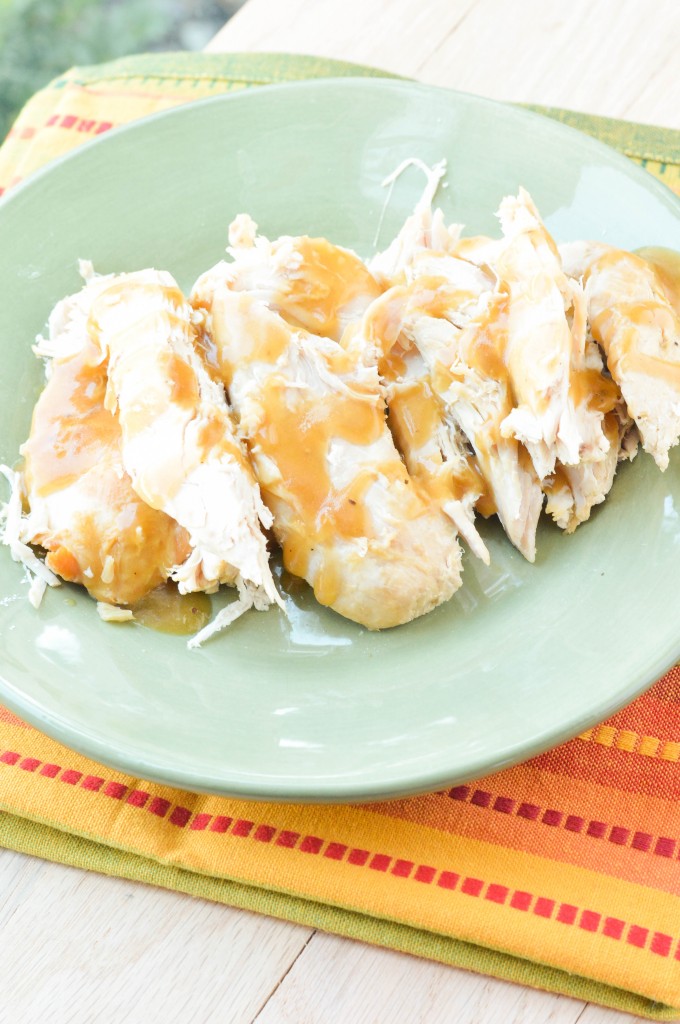 Slow Cooker Turkey Breast
Source: Mel's Kitchen Cafe
Ingredients:
2 tbsp. unsalted butter, divided
1/2 large onion, chopped
1 stalk celery, chopped
2 cloves minced garlic
1 1/2 tbsp. all purpose flour
1 cup low sodium chicken broth
1/8 cup water
1/4 tsp. dried thyme
1 bay leaf
3-4 lb. bone on, skin on turkey breast
1/4 tsp. salt
1/8 tsp. freshly ground black pepper
For Gravy:
1 – 1 1/2 tbsp. corn starch
1 – 1 1/2 tbsp. water
Directions:
In a large skillet, melt 1 tbsp. butter over medium heat. Add in onion & celery and saute until onions are slightly translucent. Add in garlic and cook approximately 30 seconds more.  Sprinkle with the flour and cook for approximately 1 minute. Pour in 1/2 of the broth and stir until smooth. Add in the remaining broth, water, thyme, & bay leaf. Stir together to incorporate. Set aside.
Gently lift the skin off of the turkey and using your hand spread 1 tbsp. of the butter over the turkey underneath the skin. Sprinkle the turkey all over with salt & pepper. Place the turkey breast side down in the slow cooker. Pour the broth/onion mixture over the turkey. Cover and cook on low for approximately 5 hours, until the temperature of the turkey reaches 165 degrees.
Once cooked through, gently lift the turkey out and transfer to a cutting board. Tent with aluminum foil and let rest while you make the gravy.
Pour the turkey drippings through a strainer into a small pot. Let it settle for a few minutes and then skim the fat from the top. Bring to a simmer and then cook for approximately 15 minutes until slightly thickened. If you need it thicker, combine 1 tbsp. cornstarch with 1 tbsp. water. Add to gravy and stir together. If you still need it thicker, combine 1/2 tbsp. cornstarch with 1/2 tbsp. water and stir together until desired consistency.
Carve turkey and serve with gravy.