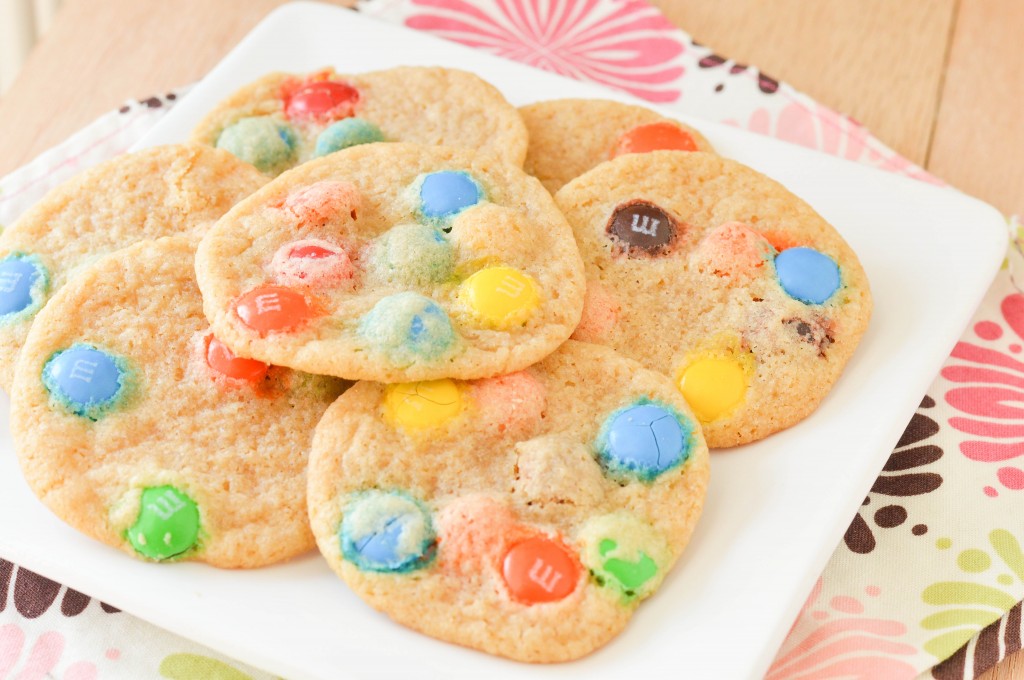 I apparently have an abundance on m&m's! I had bought a bag to make those popcorn balls and then a bag of fun sized to hand out on Halloween. Well, we ended up going to a Halloween party and weren't back in time to hand out candy, so I had to find something to bake to use some of them up! These cookies may not look the prettiest, but they are SOO good!! Perfectly soft & chewy. Everyone that tried them loved them. I will definitely make these again!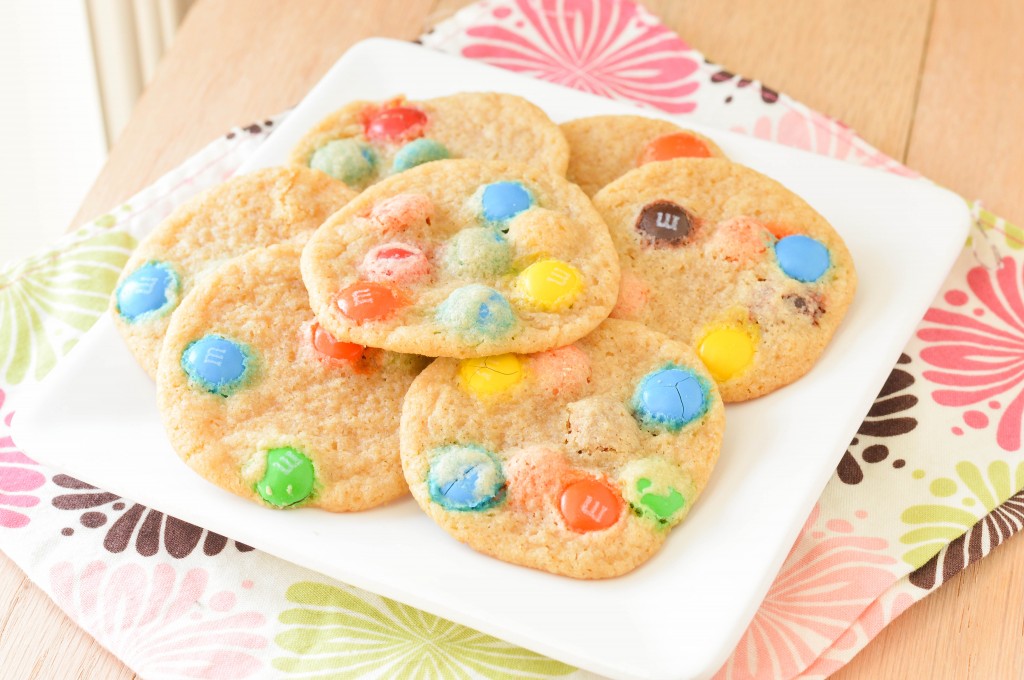 Soft & Chewy M&M Cookies
Source: All Recipes
Makes approximately 72 cookies
Ingredients:
3 cups all purpose flour
1 tsp. baking soda
1 tsp. salt
1 cup light brown sugar, packed
1/2 cup sugar
1 cup (2 sticks) unsalted butter
2 eggs
1 1/2 tsp. vanilla
1 1/2 cups m&ms
Directions:
In a medium sized bowl, whisk together flour, baking soda, & salt, set aside.
In the bowl of a stand mixer, cream together the butter, sugar, & brown sugar until fully incorporated. Add in eggs, one at a time. Add in vanilla until incorporated. With the mixer on low, gradually add in flour mixture and beat until just incorporated.
Remove bowl from stand mixer and stir in 3/4 cup m&m's. Chill dough for at least 30 minutes to 1 hour.
While dough chills, preheat oven to 350 degrees. Line a baking sheet with parchment paper. After dough has chilled, drop teaspoon sized balls of dough onto the prepared cookie sheet placing them at least 2 inches apart. Press additional m&m's in the tops of the dough.
Bake for 9 to 11 minutes, until lightly golden. Remove from the oven and let cool on the cookie sheet for a couple of minutes. Transfer to a cooling rack to cool completely. Store in an airtight container.
Notes:
*If you have problems with these cookies spreading, chill the dough for longer or add just a bit more flour.