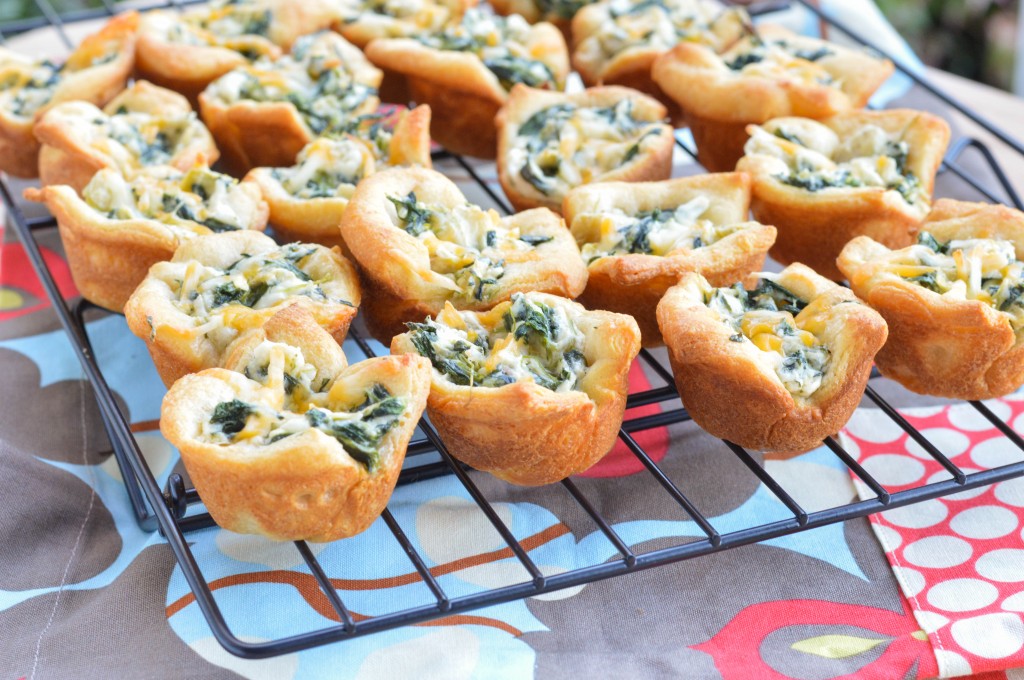 We finally resumed our girls night after a couple months hiatus because of the busy fall schedule. I missed it so much! I've had these Spinach Artichoke Bites pinned for quite some time and thought it was high time I tried them. These were fabulous and all my girlfriends love them!! Such a fun and delicious twist on the traditional dip. I will definitely be taking these to several parties in the future! I love how you can just pop them in your mouth, which could be a little dangerous because you could eat like 5 and not even realize it!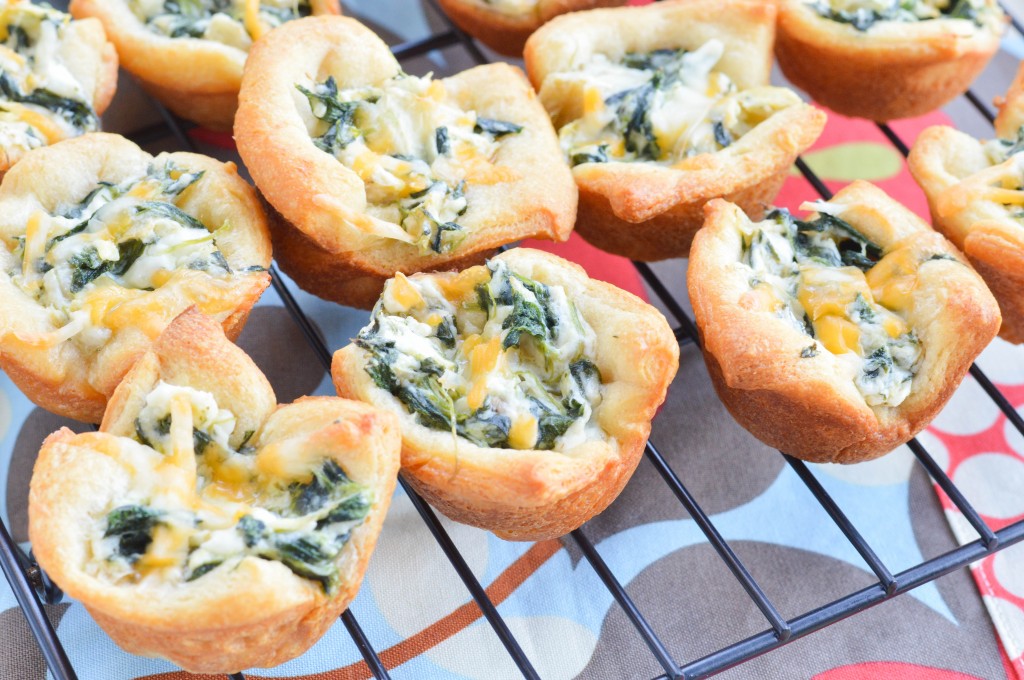 Spinach Artichoke Bites
Source: Park House Love
Makes approximately 48 Bites
Ingredients:
1 (8 oz.) pkg. 1/3 less fat cream cheese, softened
1/4 light mayo
1/2 cup grated parmesan
2 cloves minced garlic
1 (14 0z.) can artichoke hearts, drained & roughly chopped
Pinch Salt
1 (10 oz.) package chopped spinach, thawed & drained
2 tubes of crescent roll dough
Shredded Mozzarella (optional)
Directions:
Preheat oven to 375 degrees. Spray mini muffin tins with cooking spray, set aside.
In a large bowl, add cream cheese, mayo, parmesan, garlic, artichoke hearts, spinach, & salt. Stir together until fully incorporated. Set aside.
On a cutting board, roll out 1/2 of one tube of dough (4 triangles), pinch the edges together and gently stretch out to be more of a square shape. Cut into 12 equal squares (does not have to be exact or perfect). Repeat with the rest of the dough working in batches of 4 triangles at a time.
Press each square of dough into the prepared mini muffin tins. Once dough squares are in the tin, fill with approximately 1 tsp. of the spinach mixture. You want to make sure the spinach fully fills the cup.
Bake for 12 minutes until crescent dough is golden brown. Remove from oven, run a knife around the outside edge of the cups and pop the spinach bites out. Serve hot.
Notes:
*I had to make these in two batches because I have only 1 mini muffin pan. After the second batch baked, I put the first in the microwave for a bit and they still tasted great. You could also place them on a baking sheet and place them back in the oven for a few minutes until they get warm again.
*I put the leftovers in an air tight container in the freezer to pull out when I need an appetizer.