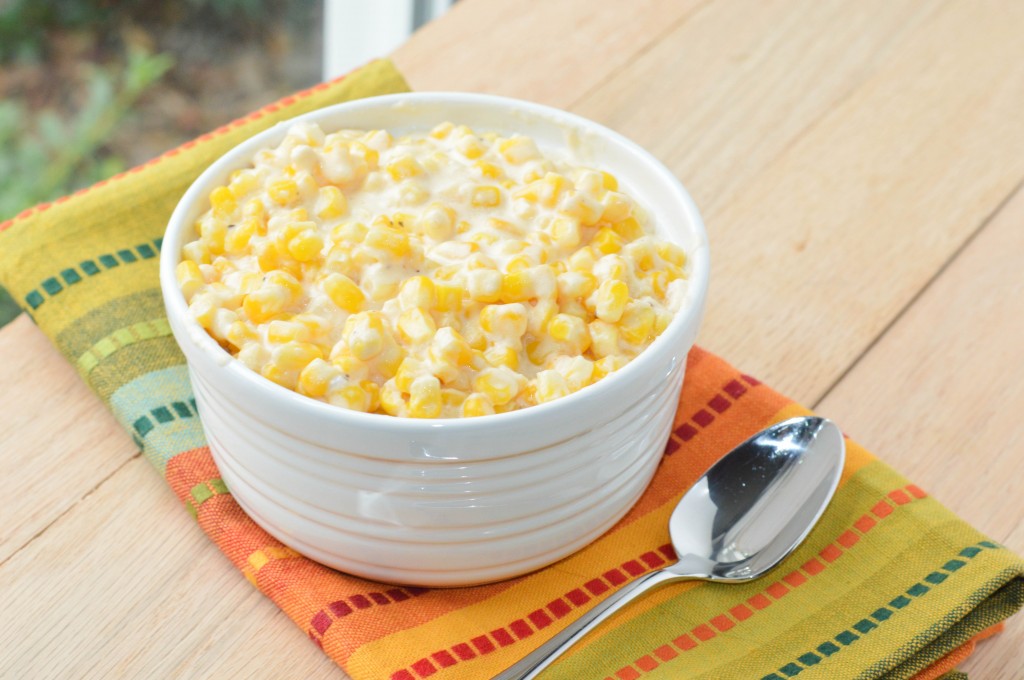 This may seem to be an odd post in the midst of all the candies and cookies and holiday appetizers. I simply couldn't wait to share this with you all because it was that good!! This Crock Pot Cheddar Creamed Corn is my new favorite side dish!! It's so savory and perfectly seasoned. I love how easy this is! You can just throw it in the crock pot and 3-4 hours later it's ready and frees up your stove top and oven too! I made this to take to Thanksgiving and it was such a big hit!! I quickly threw in the ingredients and it cooked while we watched the parade and was ready to eat for lunch. This is a great addition to your holiday menu or just for a weeknight meal.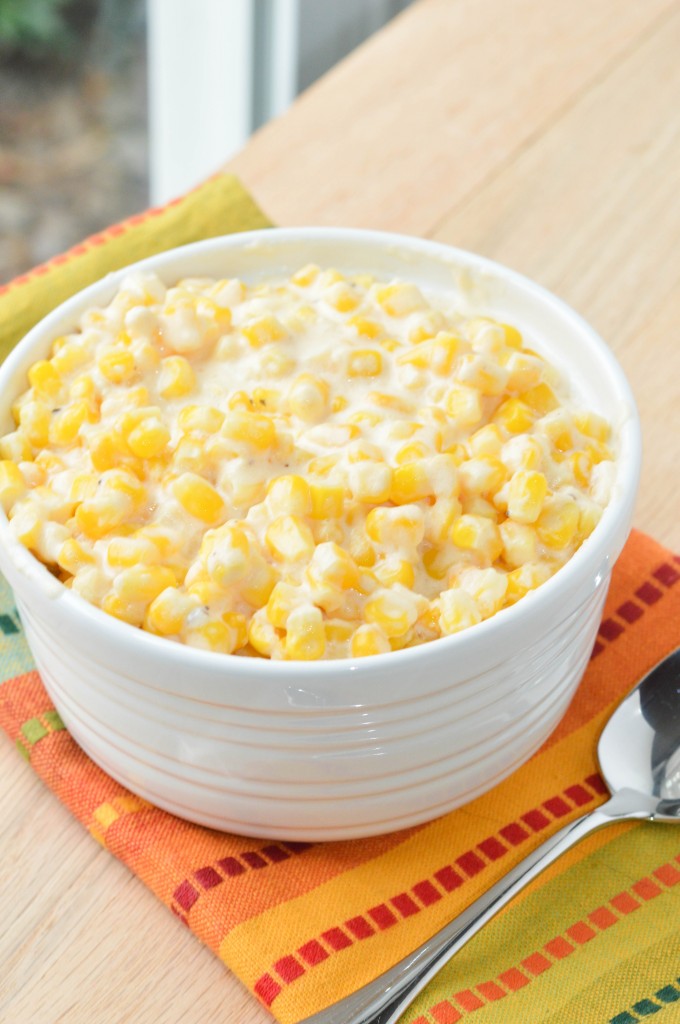 Crock Pot Cheddar Creamed Corn
Source: Julie's Eats & Treats
Ingredients:
1 (28 oz.) bag frozen corn, thawed
1 (8 oz.) pkg. 1/3 less fat cream cheese, cubed
1 cup shredded cheddar cheese
1/4 cup (1/2 stick) unsalted butter, melted
1/2 cup half & half
1/2 tsp. salt
1/4 tsp. freshly ground black pepper
Directions:
In a crock pot, add corn. Then cream cheese cubes, cheddar, melted butter, half & half, salt & pepper. Stir to distribute evenly. Cover and cook on low heat for approximately 3-4 hours until cheese & cream cheese has melted. Serve warm.
To Reheate, place in a pot on stovetop and heat over medium until heated through. Alternatively heat in microwave.