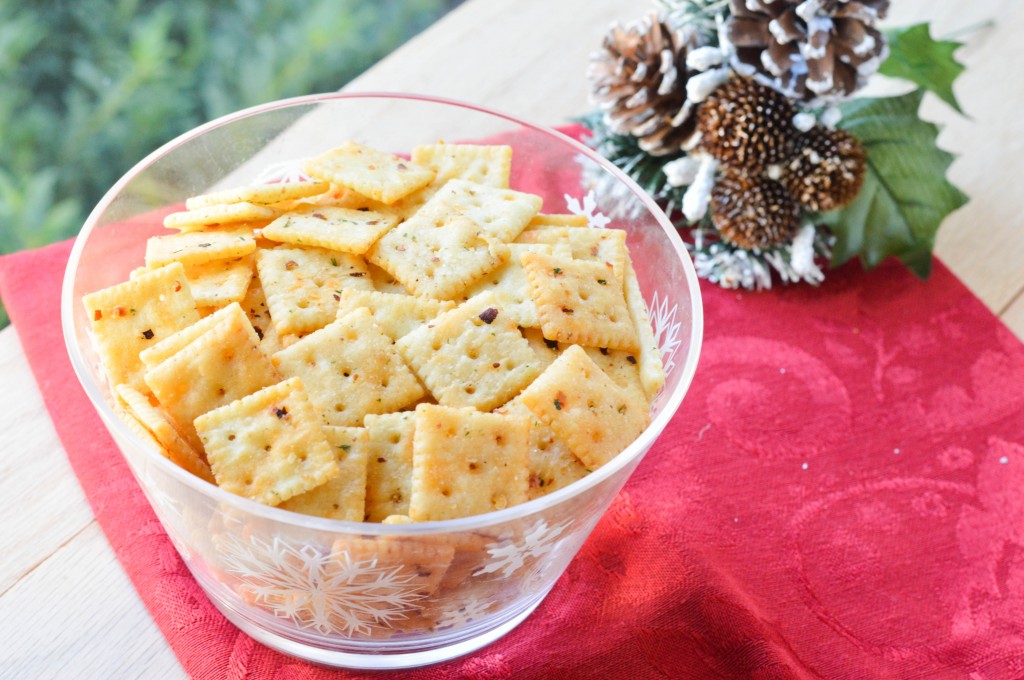 These may not look like much, but they are my new favorite snack! These have such a bold flavor and a nice bit of heat that will keep you coming back for just a few more, then just a few more after that! These are perfect for parties! And if you don't like too much heat, just cut back on the amount of the red peppers you add in. Plus, these are so easy to make! Also, I named these "holiday crackers" because, well it's the holidays and the red peppers & ranch give them a little bit of red & green sprinkling.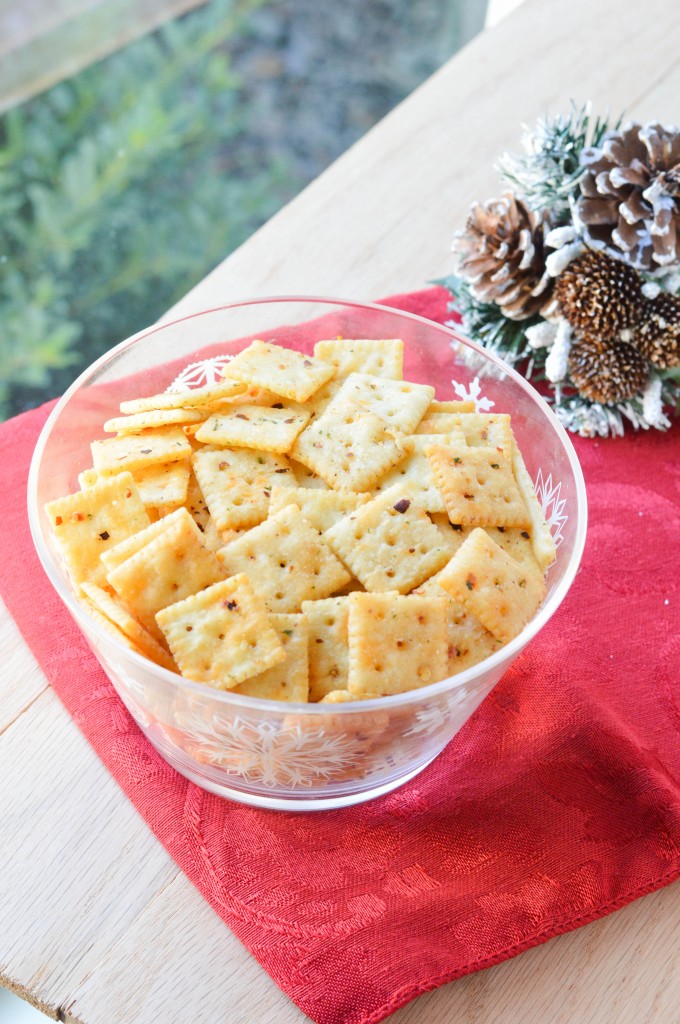 Holiday Fire Crackers
Source: Food.com
Ingredients:
16 oz. saltine crackers (4 sleeves large or 1 box minis plus 1 sleeve large)
1 cup canola oil
1 (1 oz.) packet ranch dressing
1 to 1 1/2 tbsp. crushed red pepper flakes*
1/2 tsp. garlic powder
Directions:
Preheat oven to 325 degrees.
In a large shallow container, add crackers.
In a small bowl, whisk together the oil, ranch dressing, red pepper flakes, garlic powder. Immediately pour over crackers and gently stir to coat.
Pour crackers in a large rimmed baking sheet. Bake for 10 minutes, flipping crackers 1/2 way through.
Remove from oven and let cool completely. Once cool place in an airtight container. Will keep for approximately 1 to 2 weeks.
Notes:
*I used mini saltines (they come in an 11 oz. box) so if you use those you will need a little more than 1 1/2 boxes. Or you can use 1 box minis plus 1 sleeve large (this is what I did)
*These had a good amount of heat, so if you don't like it too spicy, just cut back on the red pepper flakes (I used 1 1/2 tbsp.)