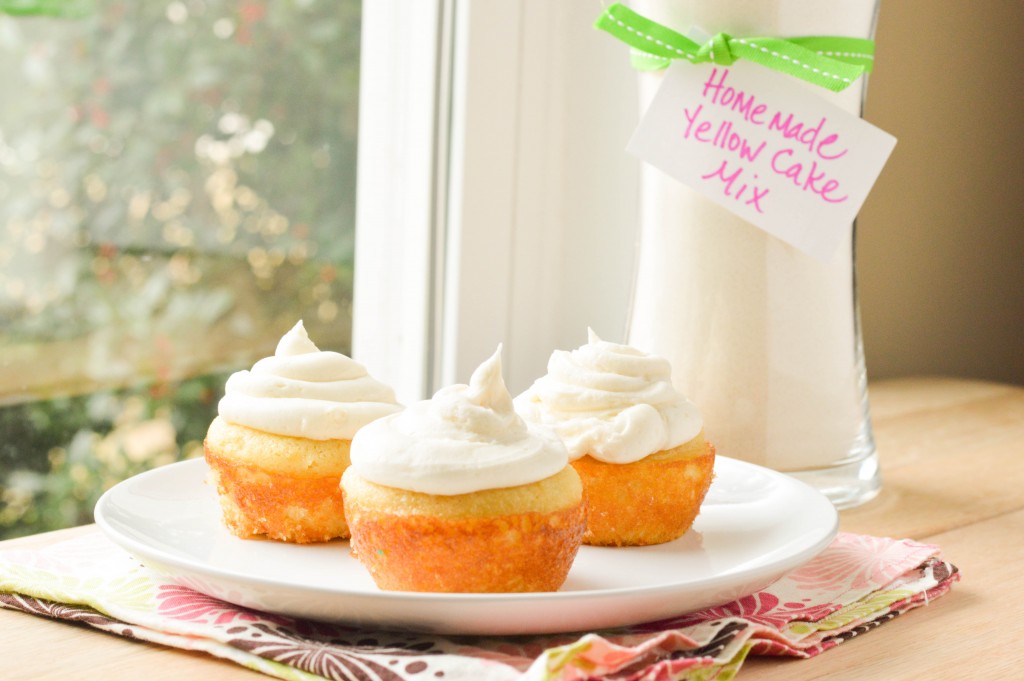 So sometimes you just need an old fashioned yellow cupcake, right?! One of Adam's favorite things in the world are vanilla cupcakes. He was wanting some this past weekend and loves the box mixed kind, but I thought I would try and find a from scratch "mix" that tastes just as good. I found a fabulous one! This homemade vanilla cake mix made super light & fluffy cupcakes that had a great buttery flavor. I do recommend using cupcake liners as they were a little tough to get out of the pan, but I was out of them so I had to make due. Definitely going to use this mix again! I already made another batch of the dry mix and put it up in the pantry for next time.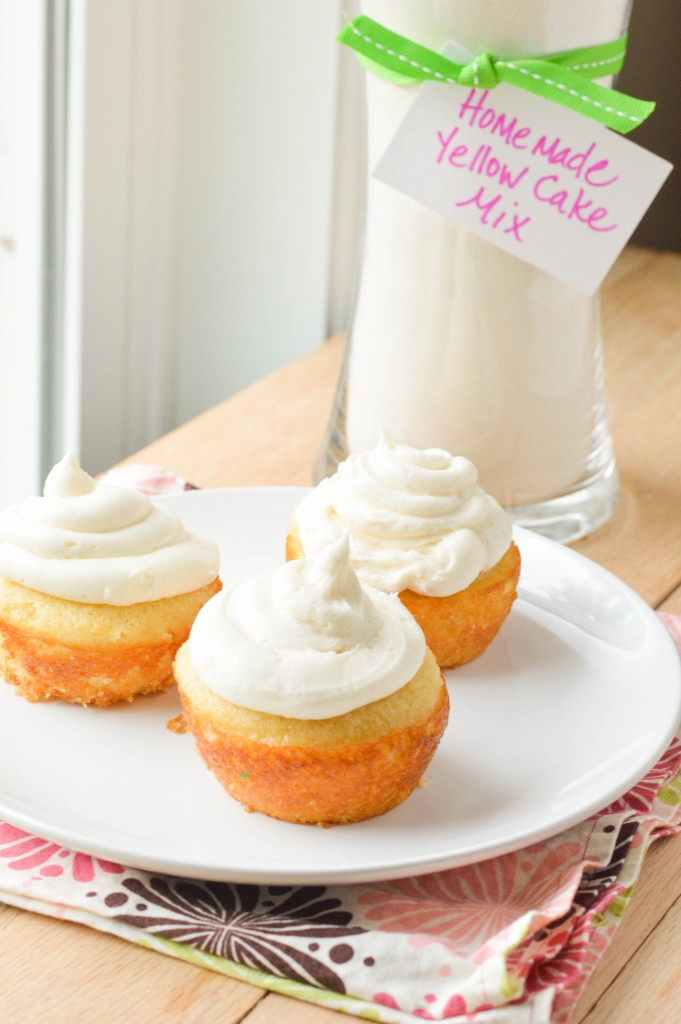 Homemade Yellow Cake Mix
Source: I am Baker
Ingredients:
2 1/4 cups all purpose flour
1 1/2 cups sugar
3 1/2 tsp. baking powder
1 tsp. salt
1 1/4 cups milk
1/8 cup canola oil
1 stick unsalted butter, softened
1 tbsp. vanilla
3 large eggs
Directions:
In a medium sized bowl, whisk together the flour, sugar, baking powder & salt until incorporated. At this point you can store this in a quart sized jar or other air tight container to keep on hand as a mix when needed or give as a gift.
When ready to bake:
Preheat oven to 350 degrees. Line cupcake tins with liners or spray two 9 inch round baking pans with cooking spray.
In the bowl of a stand mixer, beat butter on medium speed for a couple of minutes until creamy. Add dry ingredients and beat for approximately 30 seconds until incorporated.
Add in milk, oil, vanilla, & eggs and beat for approximately 1 minute on medium speed until incorporated.
Pour batter into prepared pans, for the two 9 inch pans, bake for approximately 20-25 minutes, for cupcakes 15-17 minutes, until golden brown and a toothpick inserted comes out clean.
Cool in pan, and then run a knife around the edges and pop the cake or cupcakes out. Top with your favorite frosting. I used this vanilla buttercream or this chocolate one would be great also.
Notes:
*If doing cupcakes, I do recommend using liners as these cupcakes are so light and fluffy they were tricky getting out of the pan. Fill them approximately 2/3 full. Will yield 20-24 cupcakes.