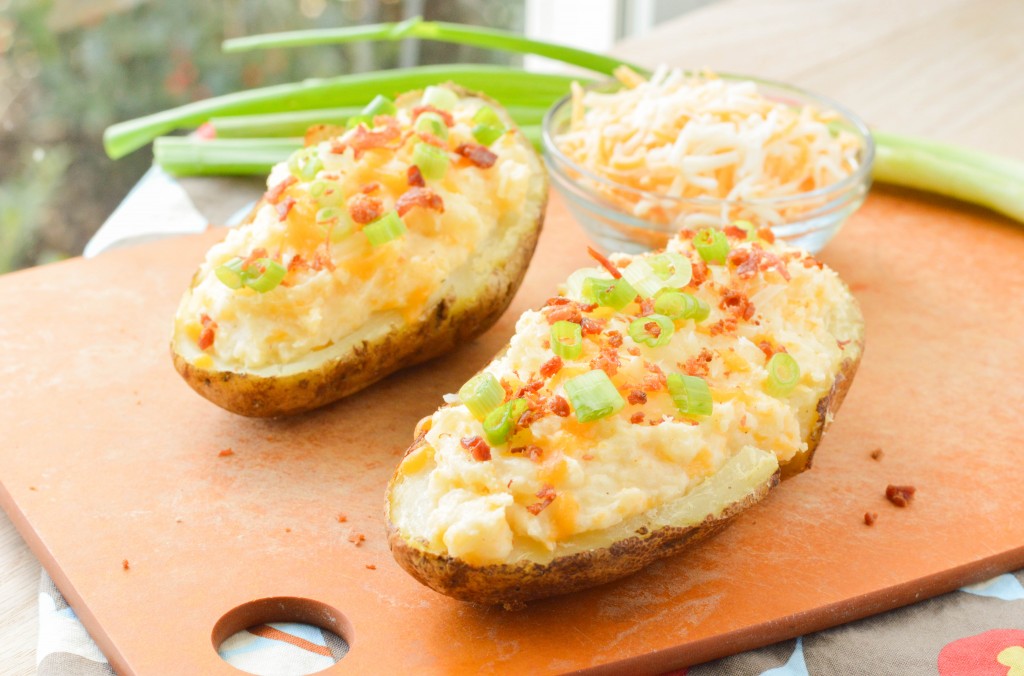 I've never really like mashed potatoes but for some reason I've always loved twice baked potatoes. It always seemed that we had these on special occasions since they require a bit more effort since you have to bake twice and scoop out the potatoes. But they are oh so worth it! These might be the best I've ever had, seriously! They have such great flavor and are so creamy. These are a great side dish to make for a special meal or for a weeknight meal you could assemble them ahead of time and then bake them for the second time right before serving.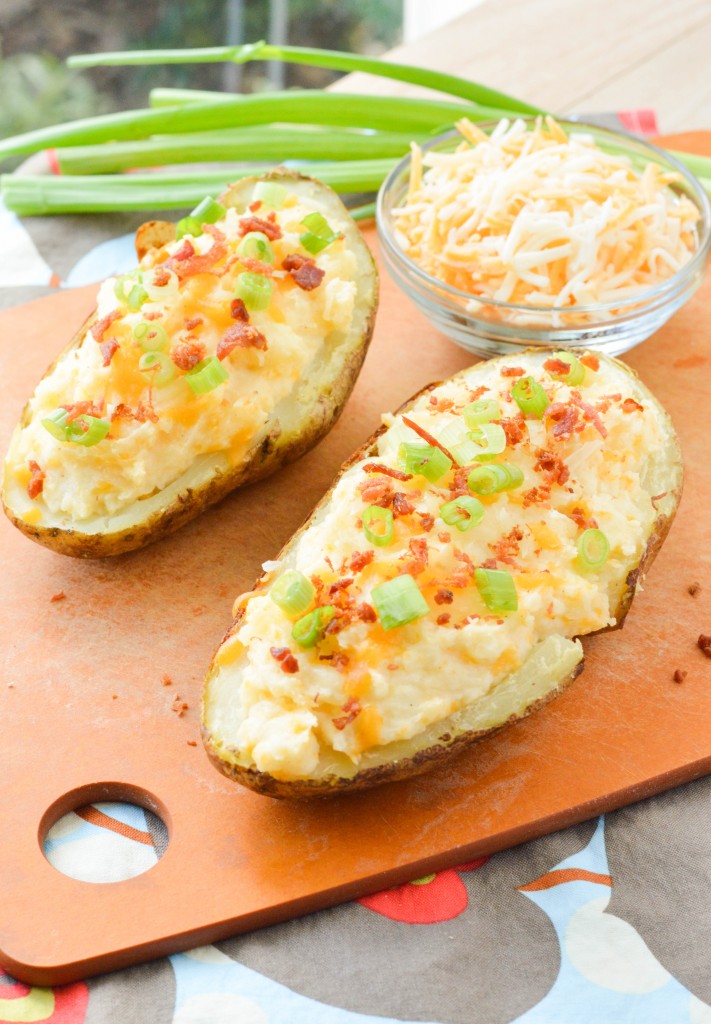 Twice Baked Potatoes
Source: Trisha Yearwood via Food Network
Ingredients:
3 large baking potatoes
1 tbsp. extra virgin olive oil
1 1/2 tbsp. milk
1 1/2 tbsp. unsalted butter
1 cup light sour cream
1 1/4 cups shredded cheddar cheese
1/2 tsp. garlic powder
1/2 tsp. salt or more to taste
1/4 tsp. freshly ground black pepper
For Topping:
Additional cheese
Bacon Bits
Chopped Green Onions
Directions:
Preheat oven to 400 degrees. Wash potatoes & pierce them with a fork. Place potatoes on a rimmed baking sheet and bake for 45 minutes, until cooked through. (Do not wrap in foil-it will make skins too soft for filling & re-baking).
Once potatoes have cooled slightly, cut in half length wise. Reduce oven to 350 degrees.
Once you can handle potatoes, scoop out the insides and place in the bowl of a stand mixer. Add in milk, butter, sour cream, cheese, garlic powder, salt & pepper. Beat until fully incorporated and smooth in texture. Spoon mixture into the potato skins. Top with additional cheese if desired. Return to the baking sheet and bake for approximately 15 minutes, until hot and cheese has melted.
Top with bacon bits and green onions if desired.