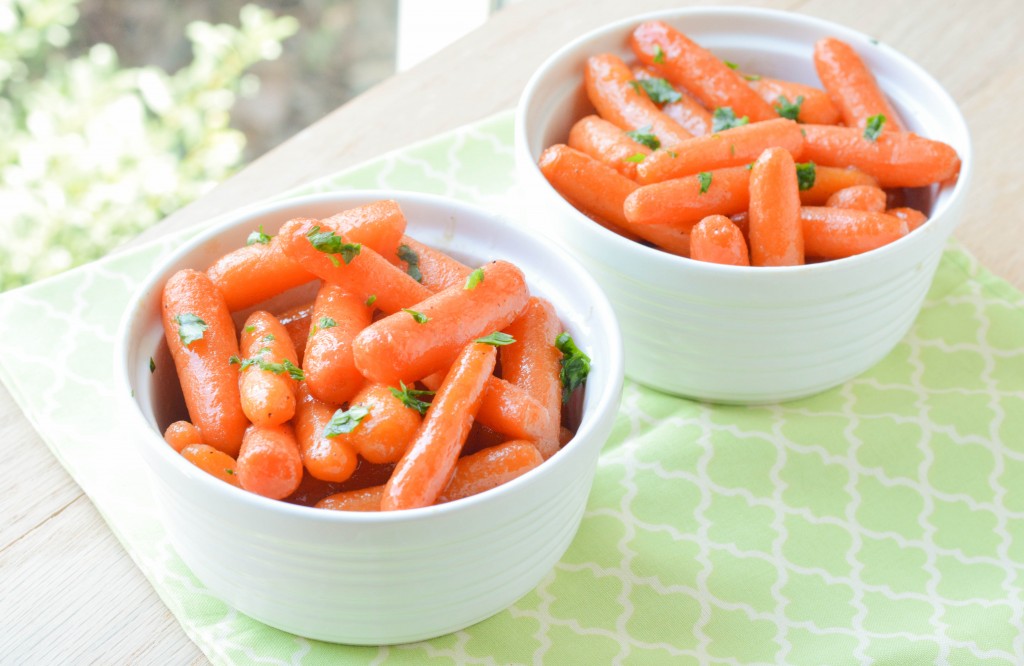 My mom has been making these carrots most of my life. I can't believe I haven't shared them with you all before or even ever made them myself before now! They have such a great sweetness to them and are so easy to make! They are impressive enough for a dinner party or holiday meal, but quick and easy enough for a weeknight side dish. These would be great to serve for Easter too!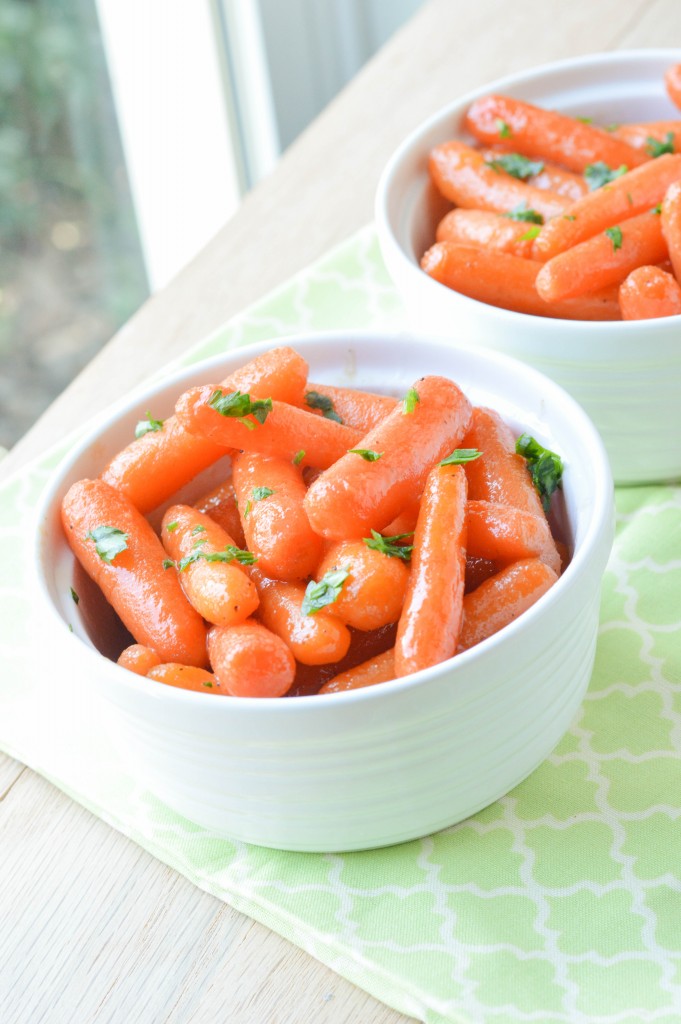 Glazed Carrots
Source: My Mom
Ingredients:
1 bag (16 oz.) baby carrots
1/4 cup (4 tbsp.) unsalted butter
1/4 cup light brown sugar
pinch ground cinnamon
pinch nutmeg
chopped flat leaf Italian parsley (optional)
Directions:
In a medium sized pot, add carrots and cover with water. Bring carrots to boil and boil for approximately 5-7 minutes, until fork tender. Drain water from carrots and return carrots to pot.
Add butter to the carrots and melt over medium heat, stirring frequently. Once butter has melted add brown sugar and stir until "melted" and incorporated. Let mixture simmer for approximately 5-7 minutes, stirring frequently, until the brown sugar & butter thickens into a glaze and coats the carrots completely. Serve topped with parsley if desired.