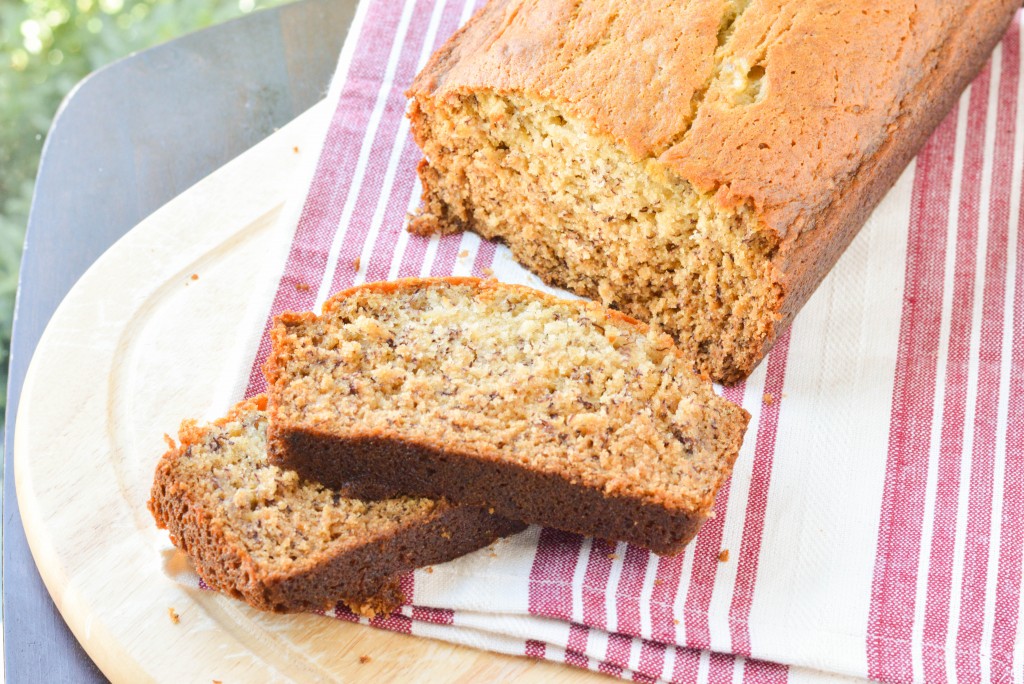 My neighbor is so sweet and periodically will make us a loaf of banana bread. It's always so wonderful and perfectly moist. I had some bananas sitting on my counter way past their prime and wanted to make some banana bread. I like my bananas almost green when I eat them so I usually end up with several ripe bananas still on my counter and they usually end up forgotten. Not this time! My neighbor is moving soon so I knew I needed to get my hands on that recipe before she leaves and this was a perfect opportunity! This is such a great go-to banana bread recipe that will never disappoint!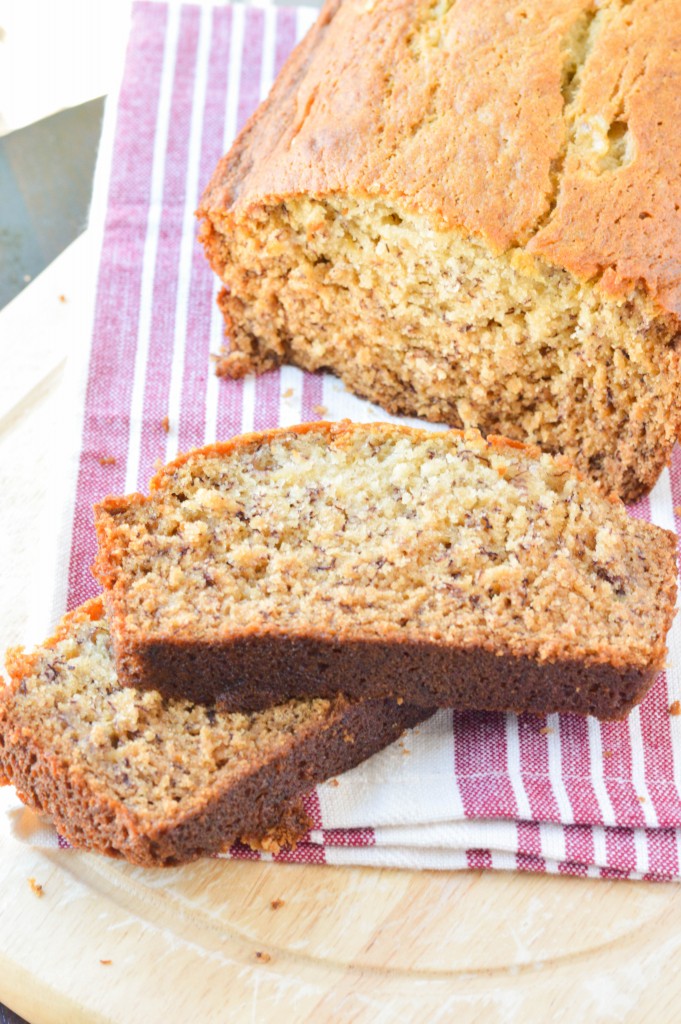 Go-To Banana Bread
Source: My neighbor Christy
Ingredients:
3 large ripe banas, mashed
2 eggs
1 cup sugar
2 cups all purpose flour
1 tsp. baking soda
1/2 cup unsalted butter, melted
1 tsp. vanilla
1 cup chopped walnuts or pecans (optional)
Directions:
Preheat oven to 300 degrees. Grease a loaf pan, set aside.
In a large bowl, add mashed bananas & eggs and stir together until incorporated.
In a separate medium sized bowl, add sugar, flour, and baking soda. Whisk together to incorporate. Add to the banana mixture and stir to incorporate. Add in melted butter, vanilla, & nuts (if using) and stir until well incorporated.
Pour batter into your prepared pan and spread evenly.
Bake for approximately 1 hour 10 minutes, until golden on top and set. Remove from oven and let cool completely.