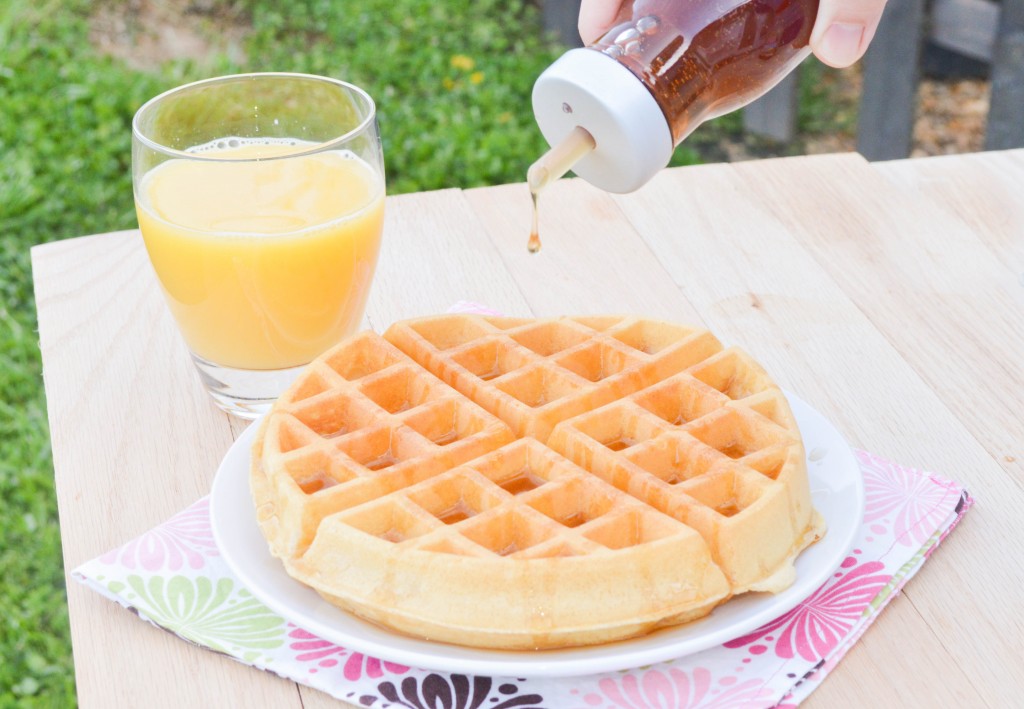 Hope you all had a Blessed and Happy Easter! Our church had services on Saturday, so we opted to go then and the music and worship were so wonderful! We slept in just a little on Sunday and then got up to prepare Sunday brunch. I have been wanting to make waffles from scratch for a while now, but one thing has been stopping me. I don't own a waffle maker. Our house doesn't have much storage so we just don't have room for one right now. Thankfully my parents let me borrow theirs so I could whip some of these up for Easter. What I love about this is that it's a recipe for waffle mix to keep on hand and then just make a batch whenever you need one. These waffles were slightly crisp on the outside and light and fluffy inside. I'm definitely going to have to whip up another batch before I return the waffle maker! And as soon as we have room, totally getting one of my own! (Love the one my parents have, it's double sided!)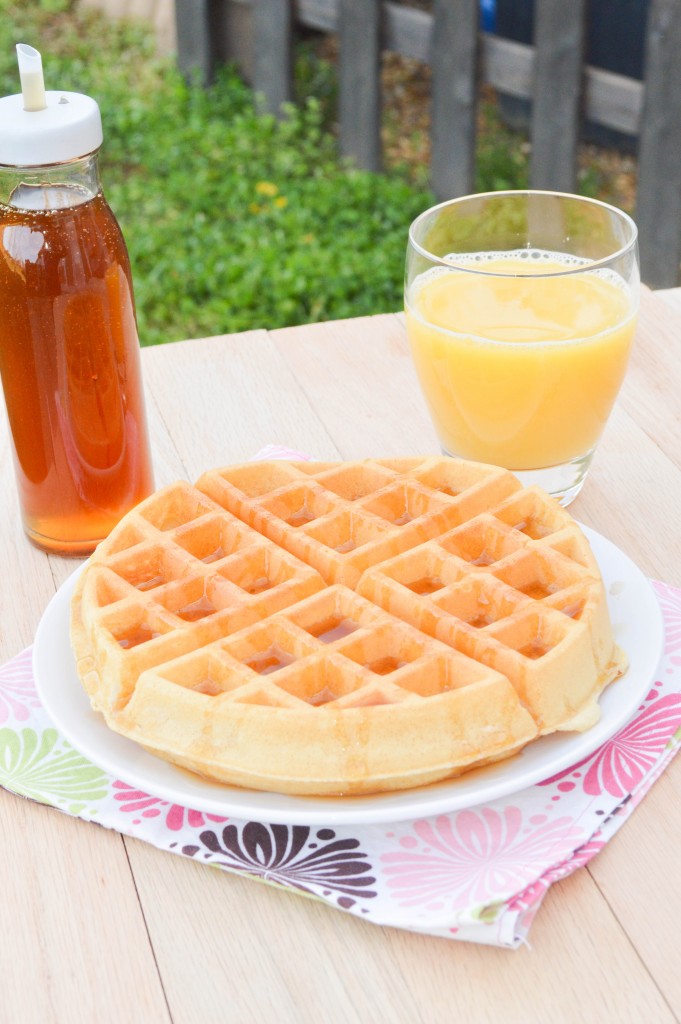 Homemade Belgian Waffle Mix
Source: Frugal Foodie Mama
Makes approximately 6 cups of Waffle Mix (approx. 12 waffles)
Ingredients:
For the Mix:
4 cups all purpose flour
2 cups white wheat flour
4 tbsp. sugar
4 tbsp. baking powder
3/4 tsp. salt
To Make the Waffles (this amount makes 4 waffles):
2 cups of Mix
1 3/4 cups milk
1/2 cup canola oil
2 eggs
1 tsp. vanilla
Directions:
For the Mix:
In a large bowl, whisk together the all purpose flour, white wheat flour, sugar, baking powder, & salt. Store in an airtight container at room temperature and pull out whenever you want some waffles!
To make the Waffles:
In a large bowl, add the Waffle Mix, milk, oil, eggs, & vanilla. Whisk together until incorporated.
Pre-heat your waffle iron, pour approximately 3/4 cup of the batter into the center of your waffle iron (I used a coffee cup sized styrofoam cup filled to right under the beginning of the outside rim). Close the iron and cook according to your waffle iron directions. Mine cooked for 2 minutes 45 seconds.
Open the iron, carefully remove the waffle. Serve warm topped with butter & syrup.
Notes:
*Can customize these with different add-ins and toppings! If doing add-ins, sprinkle them on top of the batter after you pour it in the waffle iron.
*Can use all all-purpose flour if desired.
Disclaimer: This post contains affiliate links