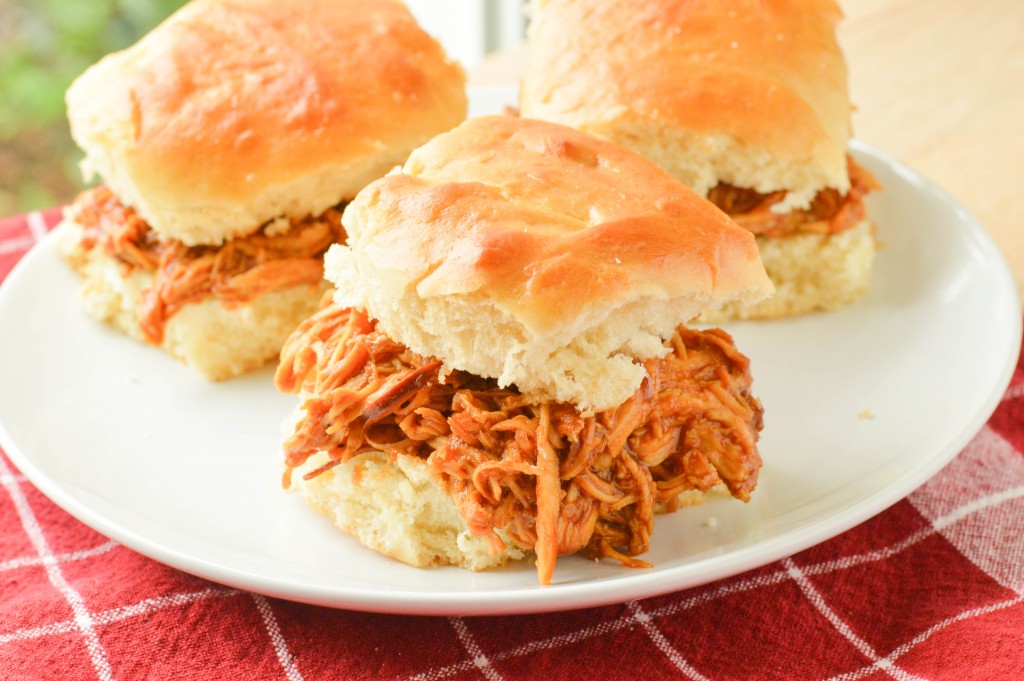 My family absolutely loves barbecue and eats it quite often, in fact Adam's uncle even owns a barbecue restaurant in Alabama. For this reason, I can be a little bit particular about my barbecue sauce. So when I came across this recipe that said it was the best ever, I knew I had to try it. This Best Ever Crockpot Barbecue Chicken definitely impressed me. And I will have to say I think it might be the best ever at home pulled barbecue chicken I've had. The perfect blend of sweet and slightly tangy and just melted in my mouth. This is the kind of recipe I love too because it was so easy and I had it cooking all day while I ran errands and it was ready when I got home! These were fabulous served on the Homemade Hawaiian Rolls! This meal is definitely going on our regular rotation!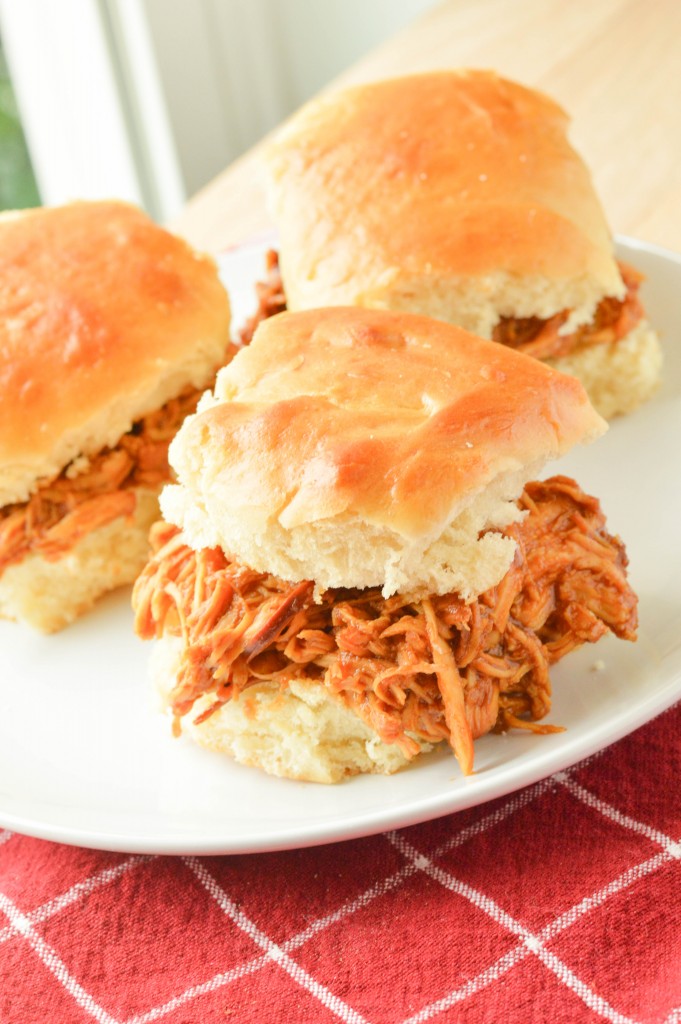 Best Ever Crockpot Barbecue Chicken
Source: Family Fresh Meals
Ingredients:
3 large boneless skinless chicken breasts (approx. 2 lbs.)
Approx. 2 pinches salt
1 cup BBQ sauce
1/4 cup Zesty Italian Dressing
1/4 cup light brown sugar
1 tbsp. Worcestershire sauce
Directions:
Place chicken breasts in the crockpot. Sprinkle the tops of the chicken evenly with salt.
In a separate small bowl, stir together the bbq sauce, Italian dressing, brown sugar, & Worcestershire sauce until incorporated.
Pour sauce over top of chicken. Place the lid on the crockpot and cook on low for 6 hours (Can also cook on high for approx. 3-4 hours). After 6 hours, shred the chicken with two large meat forks and stir together. Cook on low for approx. 15-30 minutes to allow sauce to really set into the chicken. Serve warm.