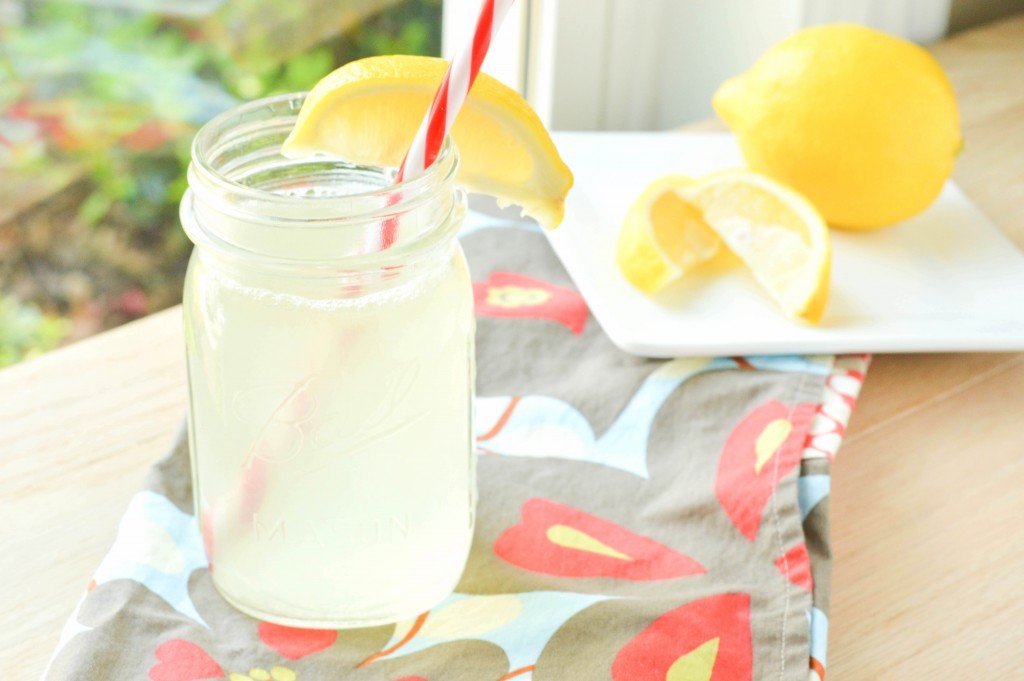 It's almost summer time and that means hot days and lots of fun opportunities to gather with family and friends. Lemonade is always a fun treat on a hot summer day and is great for parties too! Chick-Fil-A has wonderful lemonade, and I thought it would be fun to try and make it at home for times where I can't get to the restaurant but still want that refreshing drink. This Copycat Chick-Fil-A Lemonade is so refreshing and the perfect mix of tart & sweet!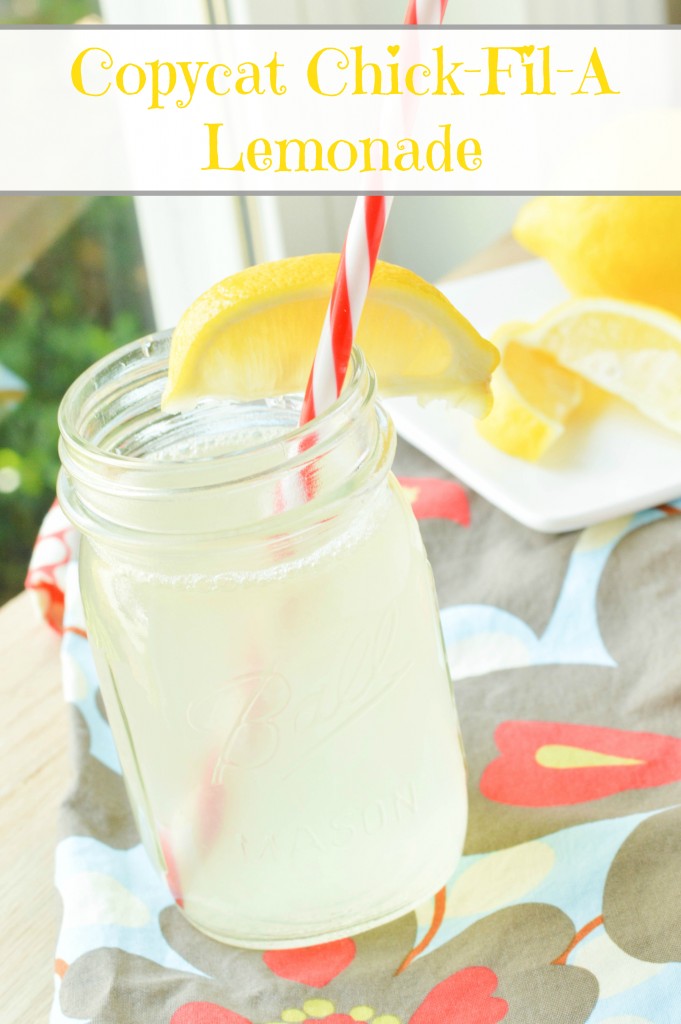 Copycat Chick-Fil-A Lemonade 
Source: Stockpiling Moms
Ingredients:
1 1/2 cups fresh squeezed lemon juice (from approx. 8-10 lemons)
1 cup sugar
43 oz. water
Directions:
Squeeze the lemons into a glass measuring cup until you get 1 1/2 cups. Add in the sugar and whisk until sugar has dissolved.
Place water in a pitcher and add the lemon mixture to the water and whisk until incorporated. Chill in the refrigerator and serve over ice.
Notes:
*You can slightly warm the water before mixing to help the sugar dissolve better if desired.
*You can easily half this if you need it for just a few people.