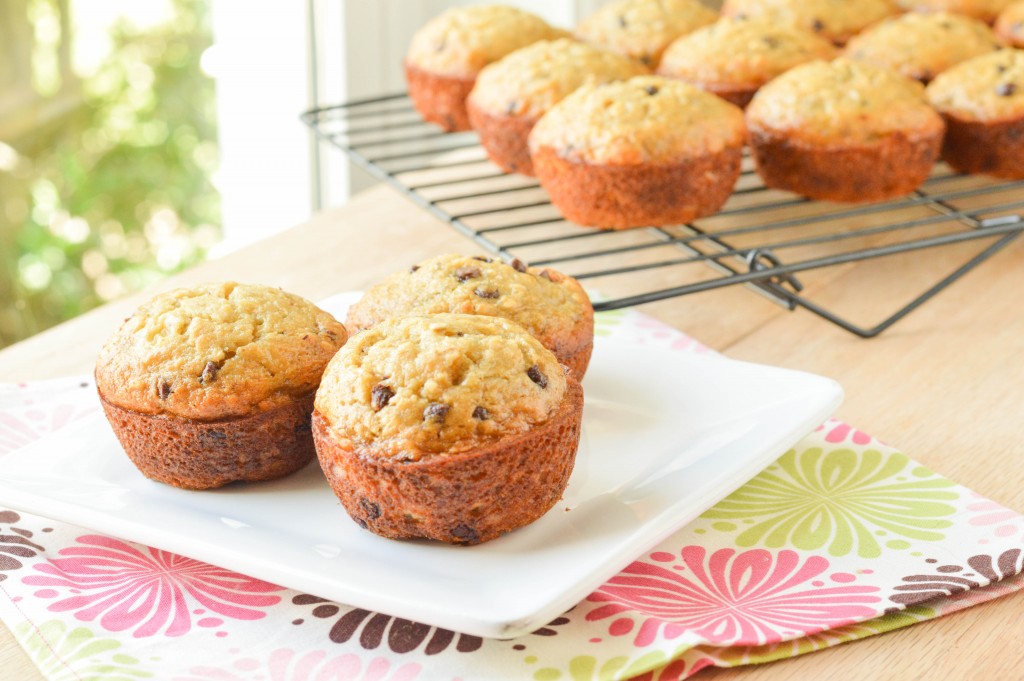 Yet again I found 3 very ripe unused bananas on my counter. I normally just bake banana bread but I decided to mix it up just slightly and do muffins instead. These 5 Star Banana Chocolate Chip Muffins knock it out of the park! So moist and the perfect amount of sweetness. You can eat them for breakfast, as a snack or even dessert! Delicious at room temperature or served warm slathered with butter. These are slightly healthier too as they don't use any butter or oil, though they still have sugar. All your friends will be asking you for this recipe, definitely worthy of a 5 star rating!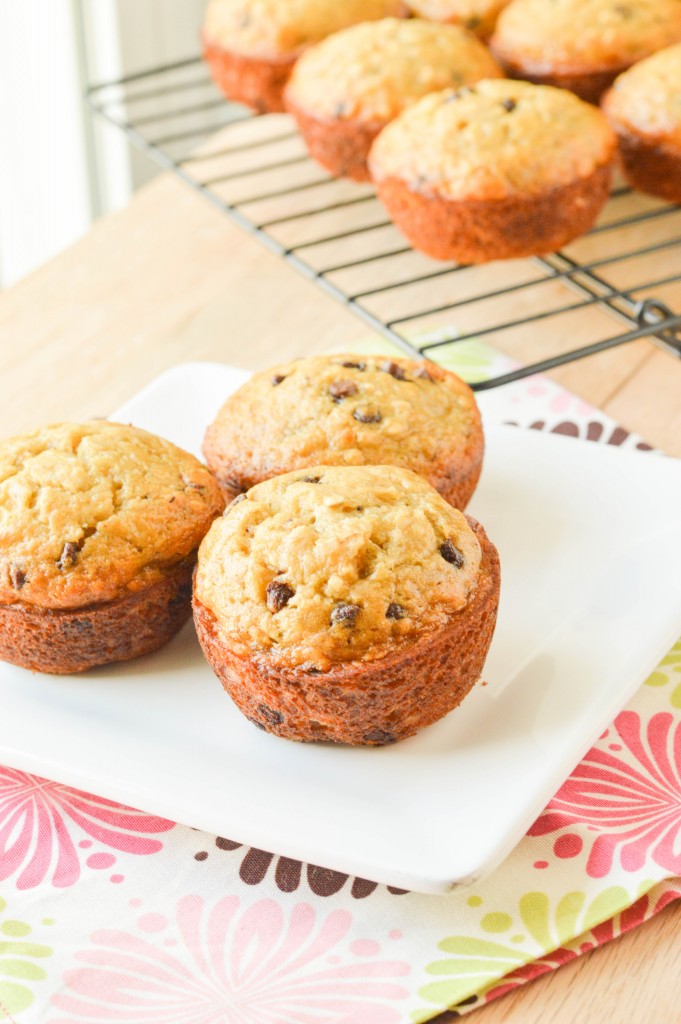 5 Star Banana Chocolate Chip Muffins
Source: Food.com
Makes approx. 16 muffins
Ingredients:
3 medium very ripe bananas
1 large egg
1/3 cup buttermilk*
1/2 cup applesauce
1/2 cup granulated sugar
1/2 cup light brown sugar
1/3 cup quick cooking oats
1 1/2 cups all purpose flour
1 tsp. baking soda
1 tsp. salt
1/3 to 1/2 cup mini chocolate chips
Directions:
Preheat oven to 350 degrees. Spray muffin tins with cooking spray, set aside. Can also use muffin liners, if using spray them lightly with cooking spray so they are easier to pull off after baking.
In a large bowl, add bananas and mash with the back of a fork. Once mashed, add in egg, buttermilk, applesauce, sugar, brown sugar, & oats. Whisk to incorporate.
In a separate small bowl, whisk together the flour, baking soda, & salt. Add to the banana mixture and stir until incorporated.
Stir in chocolate chips, start with 1/3 cup chocolate chips and add more if desired. (I used the full 1/2 cup).
Using a large ice cream or cookie scoop, scoop batter into the prepared muffin tins, filling each cup 3/4 full.
Bake for approximately 15-18 minutes, until lightly golden and a toothpick inserted comes out clean.
Let cool in pans for just a couple of minutes, then run a knife around the edge of each muffin and pop them out and place them on a cooling rack to cool completely.
Notes:
*For buttermilk: can place 1/3 tbsp. vinegar in a 1/3 cup measuring cup and fill the rest of the way full with milk. Let stand for approx. 10 minutes and use as directed.
*Can also add chopped walnuts if desired.