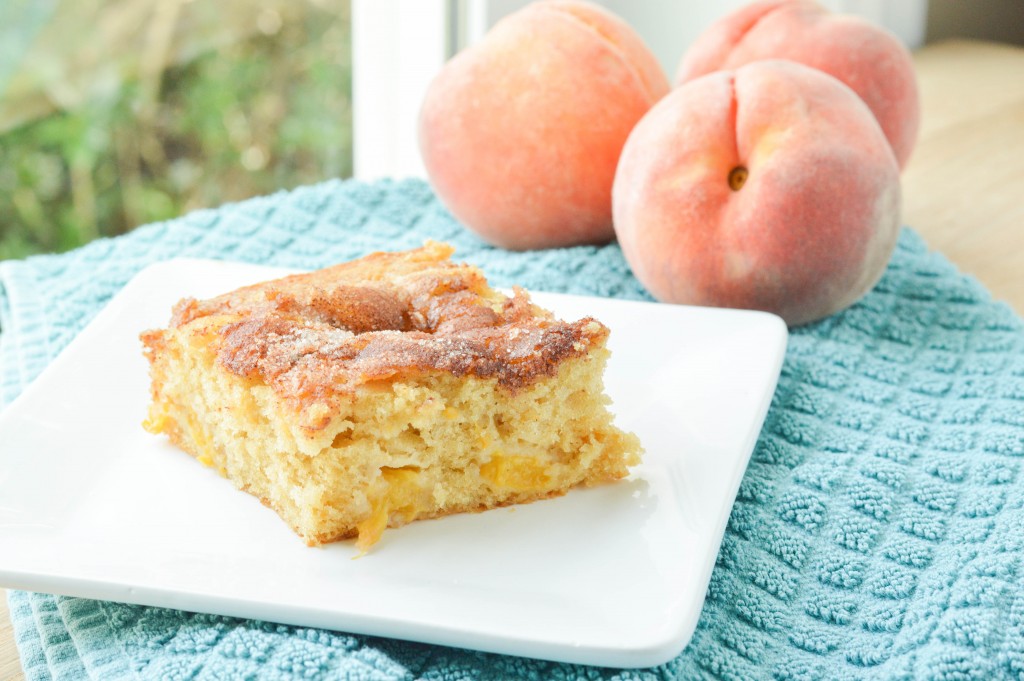 My mother-in-law gave me some fresh peaches she picked up at a local farmer's market and they are just incredible! I didn't waste any time and set to work to bake something with them right away! I decided on this Fresh Peach Cake and I'm so glad I did! It's moist & light & has a nice crunch on top from the cinnamon sugar topping. Definitely a great cake to highlight the peaches. I'm sure it would be great with other fruits as well!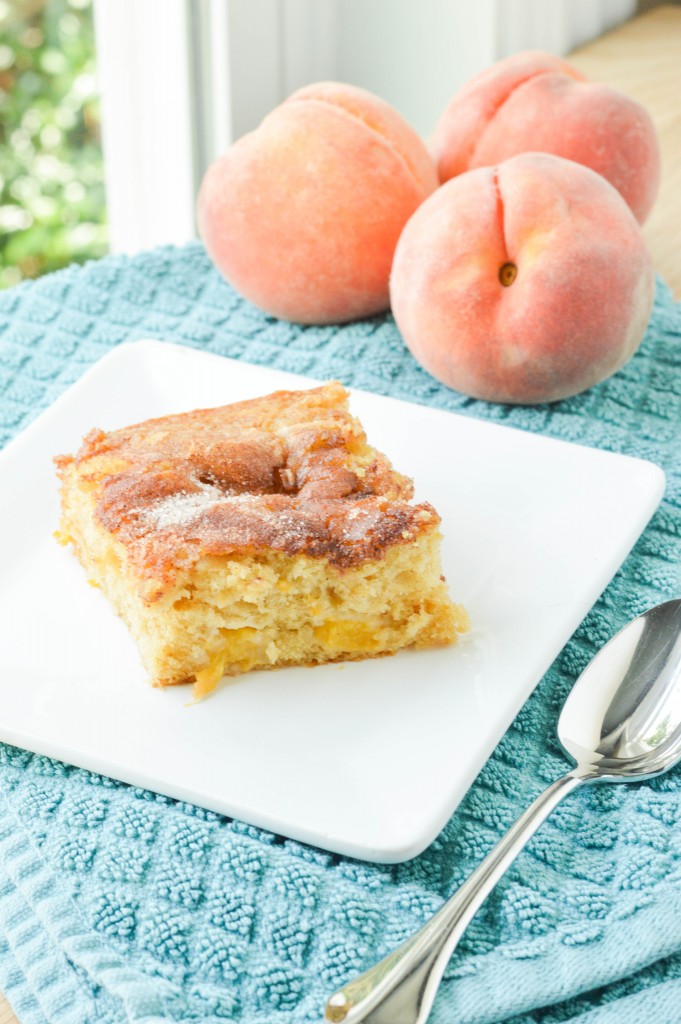 Fresh Peach Cake
Source: Food.com
Ingredients:
1/2 cup (1 stick) unsalted butter, softened
1 1/2 cups light brown sugar
1 egg
2 cups plus 1 tbsp. all purpose flour
1 tsp. baking soda
1/8 tsp. salt
1 cup sour cream
2 1/2 cups diced peaches
1/4 cup granulated sugar
1 tsp. cinnamon
Directions:
Preheat oven to 350 degrees. Grease a 9 x 13 baking pan, set aside.
In the bowl of a stand mixer, beat together the butter & brown sugar until creamy. Add in egg and beat to incorporate.
Add in flour, baking soda, salt, & sour cream and beat until incorporated. Remove bowl from stand and gently stir in the peaches.
Pour batter into prepared pan. In a small separate bowl, stir together the granulated sugar and cinnamon. Sprinkle sugar mixture evenly over top of the batter.
Bake for approximately 30-35 minutes, until edges are golden and center is set.
Notes:
*Can halve this recipe and make it in an 8 x 8 or 9 x 9 baking dish. If you halve it, still use the 1 whole egg and halve everything else.