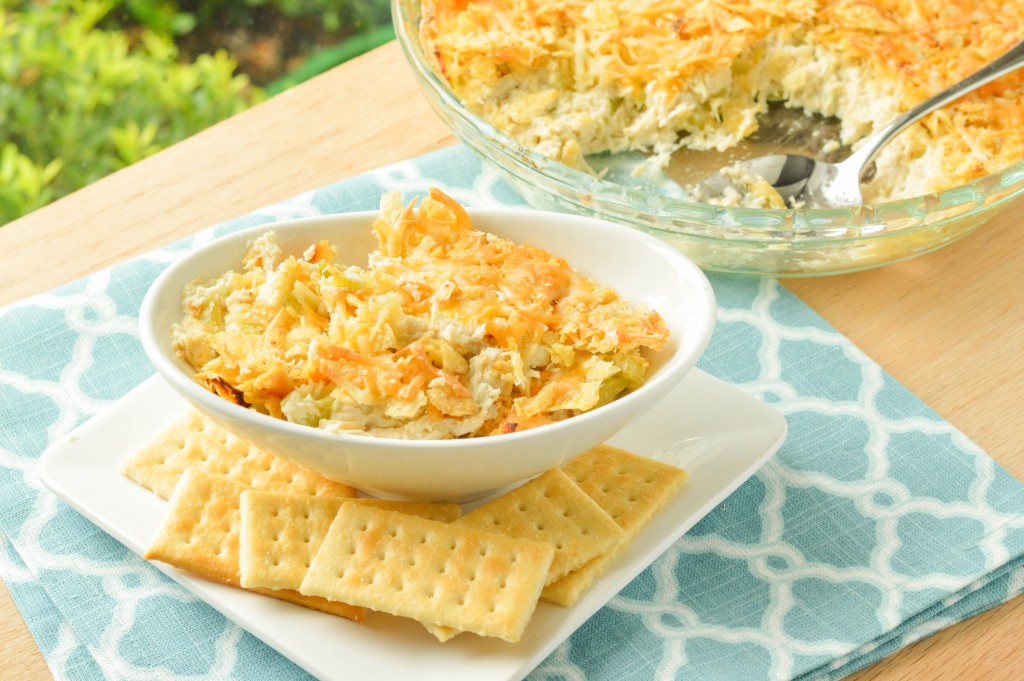 At one of our girl's nights recently, my friend Courtney brought this Hot Chicken Salad Casserole and I just loved it and went back for seconds. I asked her for the recipe and she said it was out of our church cookbook, which thankfully I had! There are so many great gems in church cookbooks aren't there?! So neat to have recipes from so many different women in one spot. I put this on our menu immediately. It was so full of flavor and I was sad when the leftovers were gone! I also think this would make a great regular cold chicken salad recipe also without the cheese & chips on top.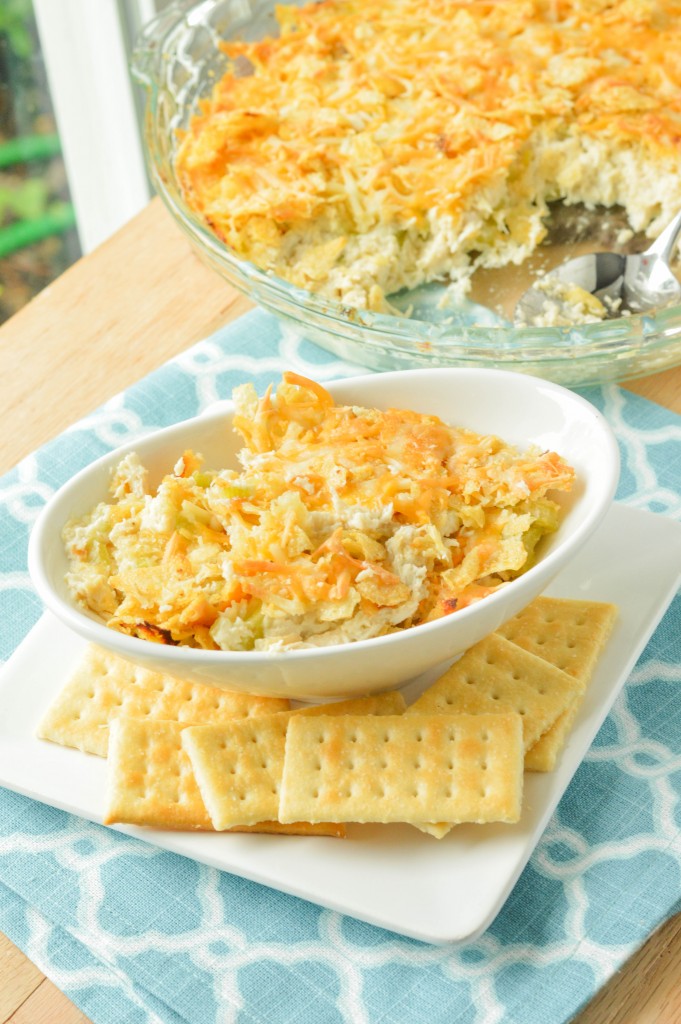 Hot Chicken Salad Casserole
Source: First Baptist Cleveland Cookbook
Serves 4-6 depending on serving sizes
Ingredients:
2 boneless skinless chicken breasts, cooked & shredded (approx. 2-3 cups)
1 cup chopped celery (approx. 2-3 stalks)
1/2 tsp. salt
1/2 tsp. dried minced onion
Juice of 1 lemon
1 cup light mayo
1/2 cup shredded cheddar cheese
2/3 cups crushed potato chips
Directions:
Preheat oven to 375 degrees. Spray a 2 quart baking dish with cooking spray, set aside.
In a medium sized bowl, add the chicken, celery, salt, minced onion, lemon juice, & mayo. Stir together to incorporate.
Spread mixture evenly into your prepared dish.
In a small bowl, stir together the chips & cheese. Sprinkle evenly on top of the chicken mixture.
Bake for approximately 20-25 minutes, until the cheese has melted and mixture is bubbly.