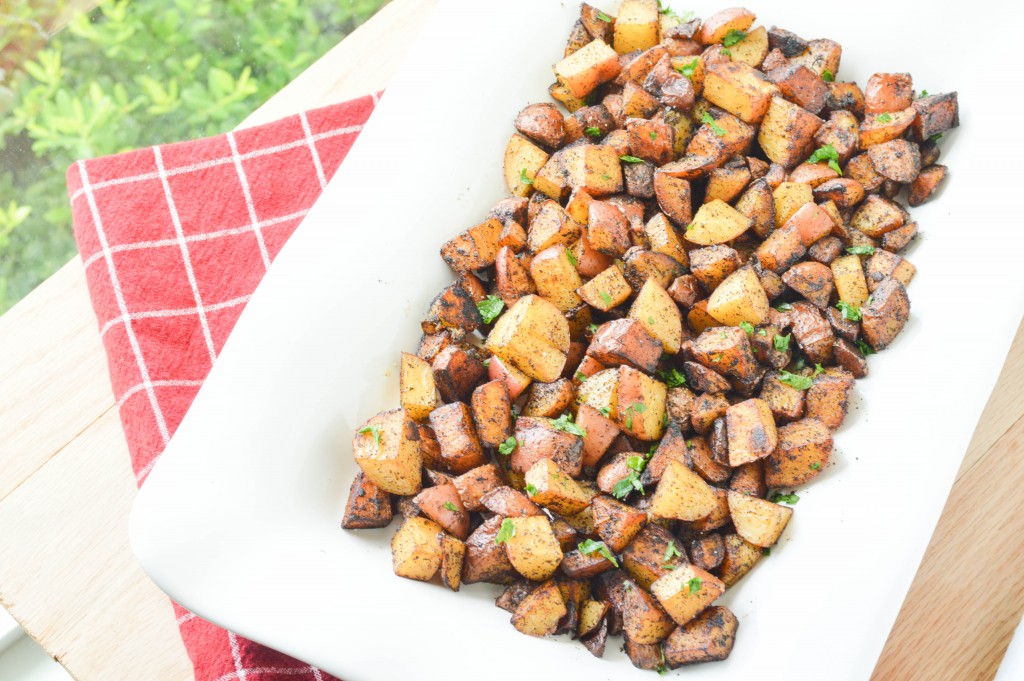 When we go out for breakfast I always love to get the skillet potatoes. Not much better than those dipped in some ketchup along side an omelet or pancake! Well, I thought I would try and make them at home and these Skillet Potatoes were wonderful! Such great flavor and they would pair perfectly with breakfast and even went great with the grilled shrimp we had. These would also go wonderful alongside a burger too. Great for any time of year, breakfast, lunch or dinner!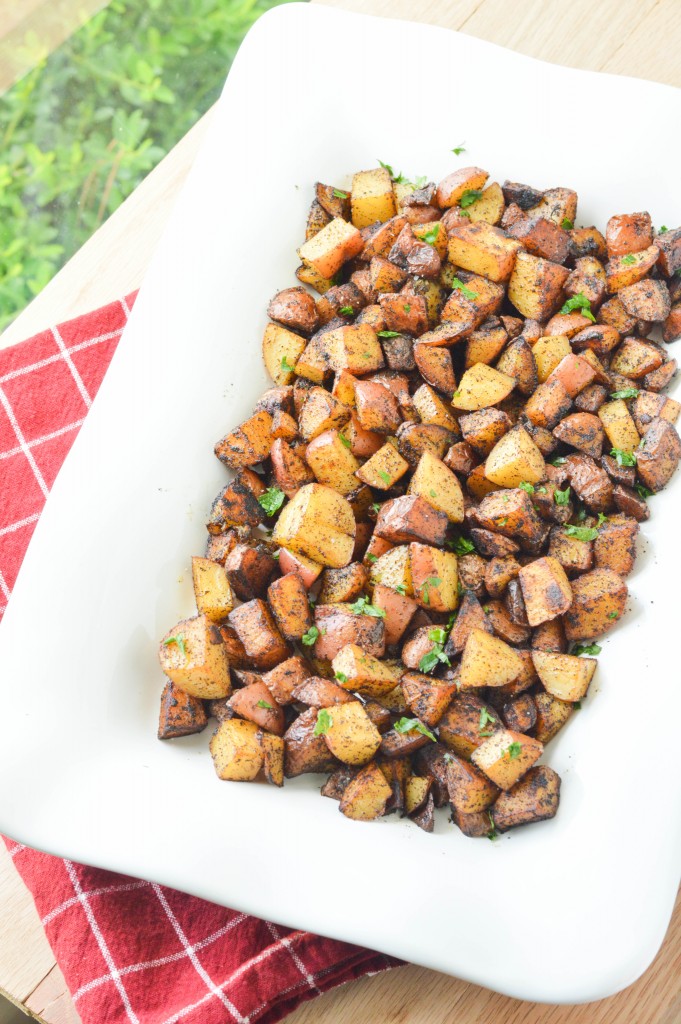 Skillet Potatoes
Source: Everyday Mom's Meals
Ingredients:
Approx. 7 medium red potatoes, cut into 1/4 inch cubes
4 tbsp. canola oil
1 tsp. garlic powder
1 tsp. onion powder
1 tsp. paprika
1/2 to 3/4 tsp. salt
1/4 tsp. freshly ground black pepper
Flat Leaf Italian Parsley for garnish, optional
Directions:
Place potatoes in a large pot of water and bring to a boil. Boil until just fork tender. (Alternatively you can place potatoes in a microwave safe bowl and cover with water and microwave for approximately 8-10 minutes).
In a very large skillet, place the canola oil and heat over medium high heat. Add potatoes in an even layer. Let cook for approximately 3 minutes and do not stir. After the 3 minutes, stir and sprinkle in the garlic powder, onion powder, paprika, 1/2 tsp. salt, & pepper and stir to coat evenly. Cook for approximately 15 minutes, stirring often, until potatoes are browned on all sides. Taste and add more salt if needed.
Remove from skillet and pour into serving platter and sprinkle with parsley.