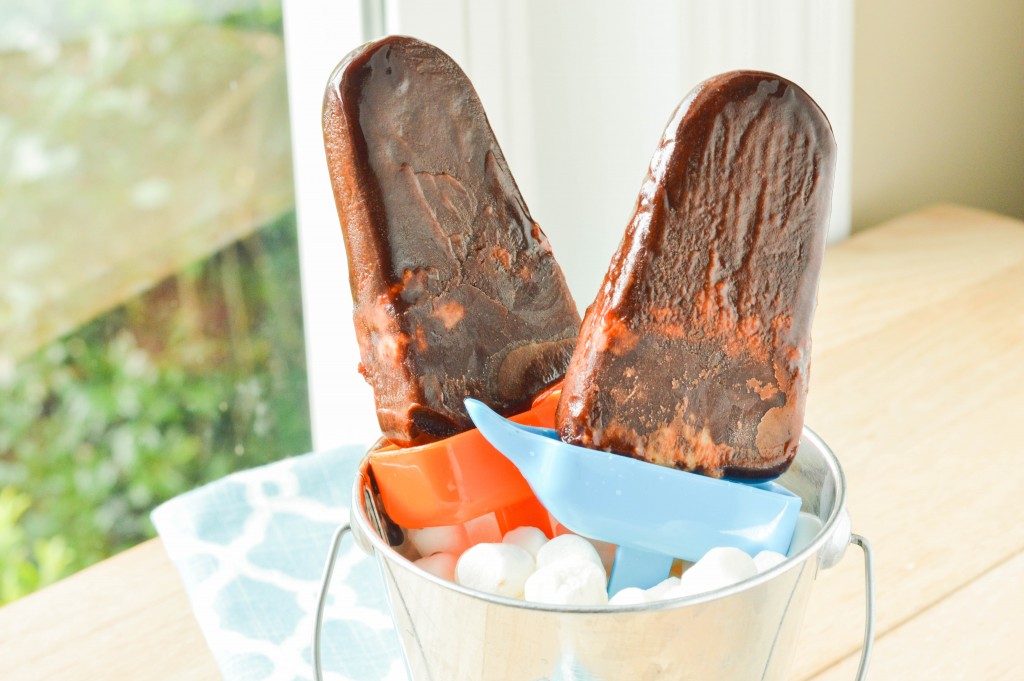 I've actually never made popsicles before now. I've always wanted to try it but didn't have any molds, so I found some very inexpensively and set to work. These S'mores Popsicles are so creamy and refreshing! Such a delicious treat for a hot day! These have all the flavors of s'mores but in a fun twist that everyone is sure to love!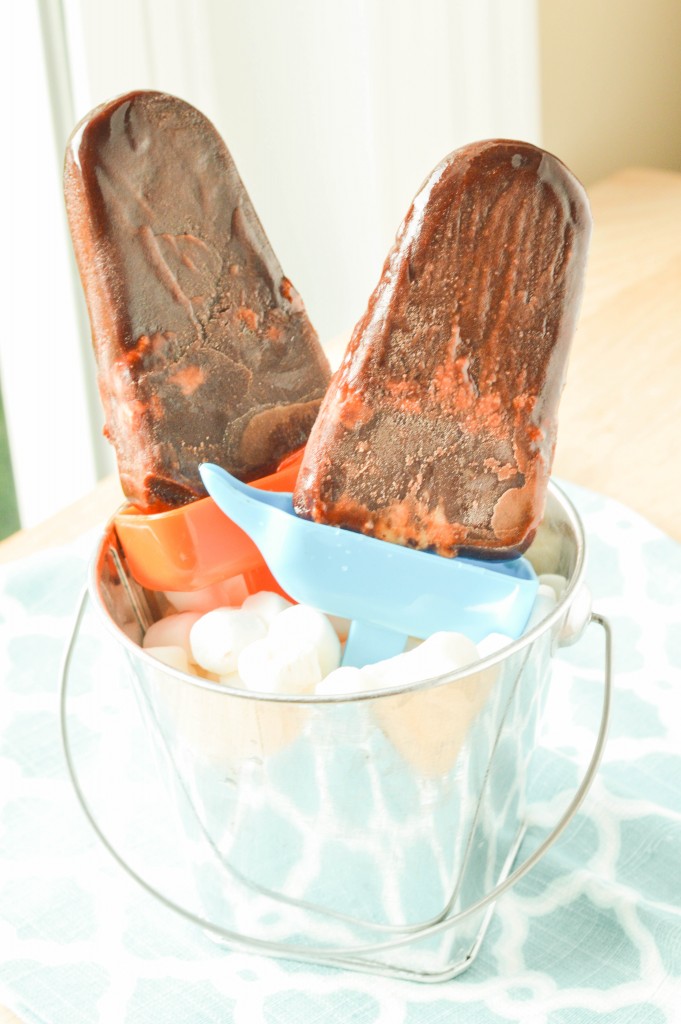 S'mores Popsicles
Source: Adapted from Love Grows Wild
Ingredients:
1 small box instant chocolate pudding
2 cups plus 2 tbsp. milk, divided
1/2 container (approx. 4 oz.) marshmallow topping
Approx. 6 graham cracker sheets, crushed
Popsicle Mold or small paper cups & popsicle sticks
Directions:
In a medium sized bowl, add the pudding mix & 2 cups milk. Whisk together for approximately 2-3 minutes until thickened. Add in the marshmallow topping and whisk vigorously until fully incorporated. Spoon some of the mixture into your popsicle molds or paper cups and fill only 1/2 way full. Stick the popsicle sticks in the center and place in the freezer for approximately 10 minutes to set.
While that freezes, stir together the graham cracker crumbs & 2 tbsp. milk until the mixture resembles coarse sand (if too liquidy add a little more crumbs or if too dry, add a little more milk).
Remove the popsicle molds from the freezer and spoon a thin layer of the graham cracker mixture over top of the chocolate. Fill the rest of the way full with the the chocolate mixture. Place in the freezer and freeze for 3-4 hours or overnight. Remove from the freezer and enjoy!
Makes approx. 4-6 popsicles depending on the size of your mold.
Notes:
*You can omit the graham cracker layer if desired or even try mixing it in.