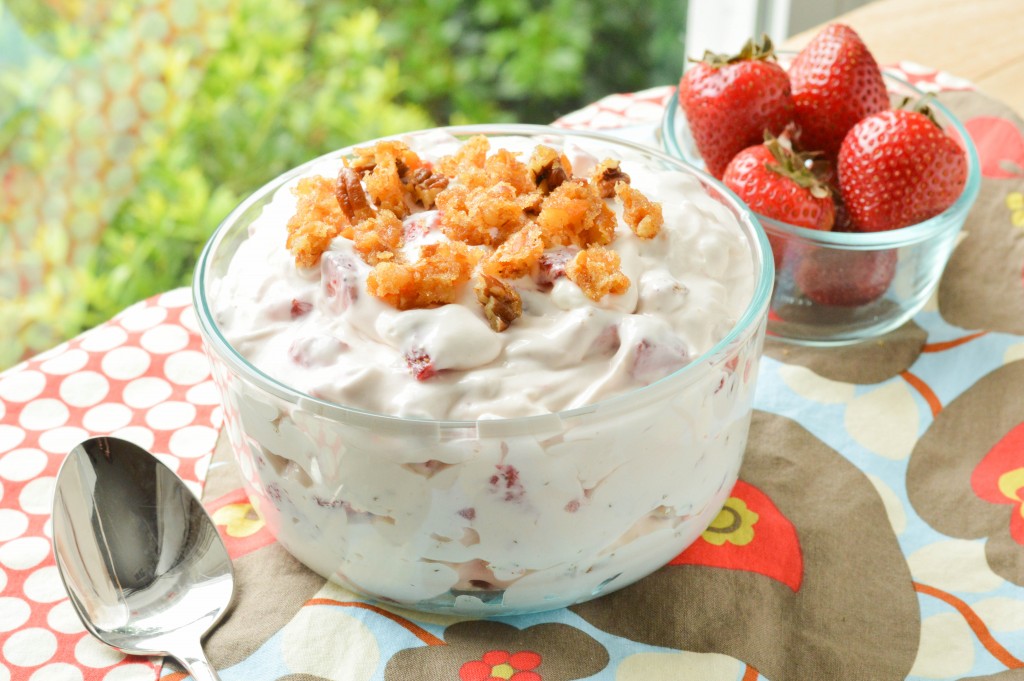 Hope you all had a happy 4th! We had a great time celebrating with family & friends this weekend. On Friday, we had some family in from out of town and my parents grilled burgers and I brought this Strawberry Fluff Pretzel Salad. It doesn't look like much, be everyone was raving over it and still talking about how good it was days later! This is more like a dessert and it's the kind where you keep going back for just one more bite. Make this and your friends will rave over it!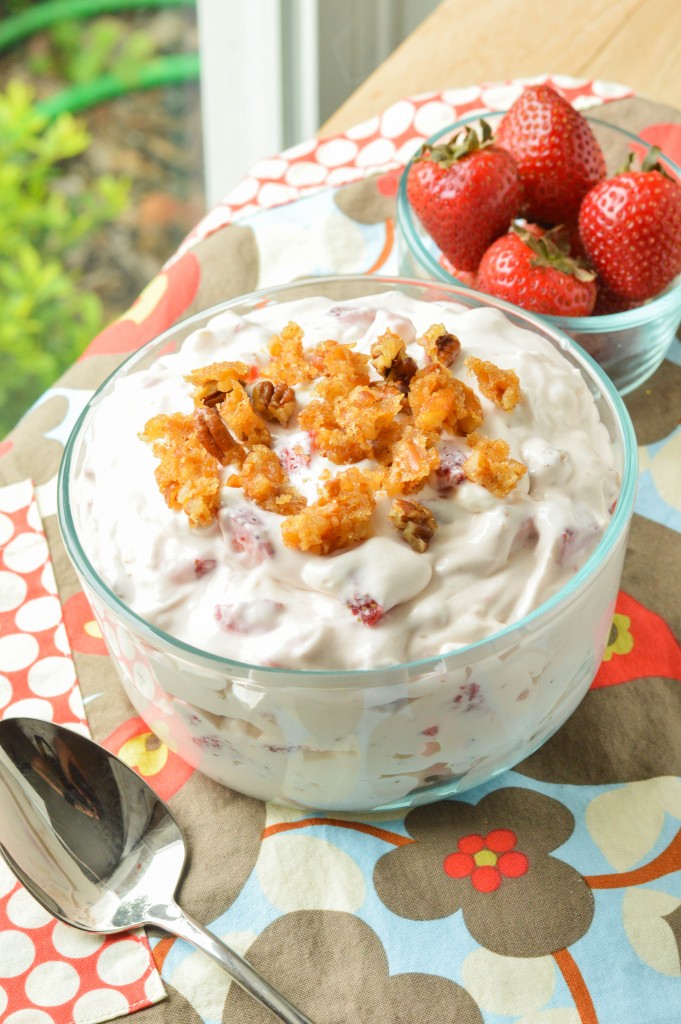 Strawberry Fluff Pretzel Salad
Source: The Gunny Sack
Ingredients:
1 cup crushed pretzels
3/4 cup chopped pecans
3/4 cup light brown sugar, packed
1 stick (1/2 cup) unsalted butter, melted
8 oz. 1/3 less fat cream cheese, softened
1/2 cup granulated sugar
1 tsp. vanilla
8 oz. container whipped topping
2 cups diced strawberries
Directions:
Preheat oven to 400 degrees. Cover a rimmed baking sheet with parchment paper, set aside.
In a small bowl, stir together the pretzels, pecans, brown sugar, & melted butter until incorporated. Spread mixture in an even layer on prepared pan and bake for 7 minutes. Remove from oven and let cool completely. Once cool break into small pieces and stir in an airtight container at room temperature.
Meanwhile, in the bowl of a stand mixer, add the cream cheese, granulated sugar, & vanilla. Mix together on medium speed until fluffy. Remove bowl from stand and gently stir in the whipped topping until incorporated. Add in the strawberries and stir to incorporate. Pour mixture into an airtight container and store in the refrigerator.
Right before serving, pour the pretzel mixture pieces a little at a time into the strawberry fluff mixture, reserving some for topping. You may not need to use it all, I used all but about 1/2 cup, you want to make sure the pretzel mixture doesn't overtake so it's not too chunky. Stir to incorporate,  Top with remaining pieces and serve. Best the day it's made.