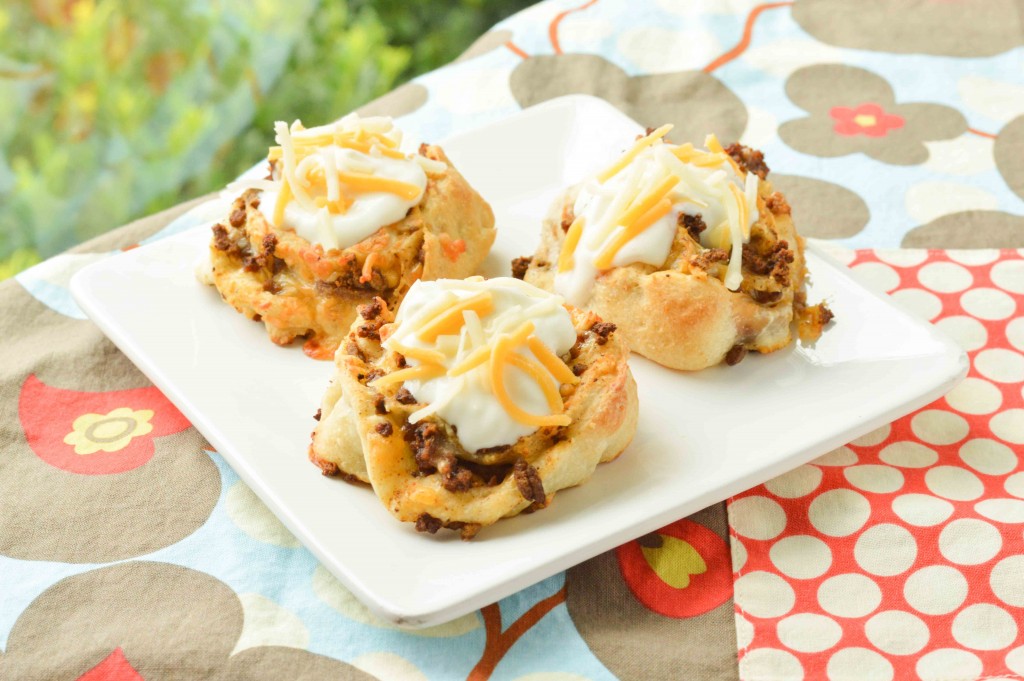 We all know that the best time of year is approaching…appetizer season…oh I mean football season! Any excuse for a good appetizer is alright with me! This also makes a great easy meal, just add some chips & salsa & some cilantro lime rice and you are good to go! These were so fun and so delicious! Also, I am all about easy meals these days as I have returned to work part-time, I'd love to hear some of your favorite easy weeknight meals to try!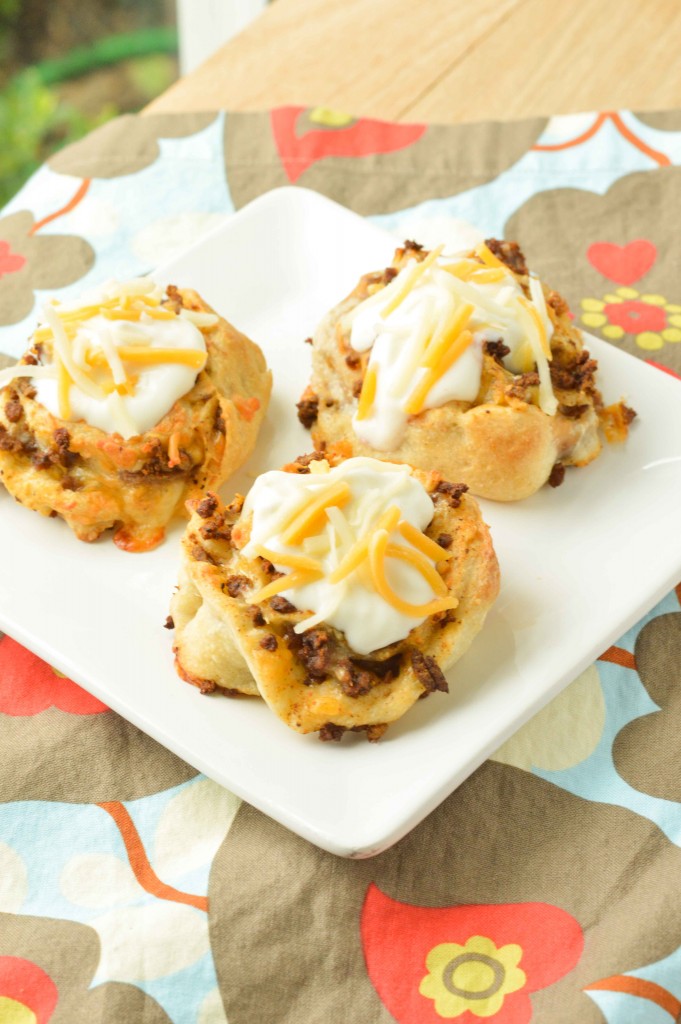 Tex-Mex Roll-Ups
Source: The Girl Who Ate Everything
Makes approximately 18 rolls
Ingredients:
2 cans refrigerated pizza dough (like Pillsbury's)
1 lb. lean ground beef
1 packet taco seasoning
1/3 cup plus 1 tbsp. water
2 cups shredded cheese
Sour Cream, Guacamole, & Salsa for Topping
Directions:
Preheat oven to 400 degrees. Spray a baking sheet with cooking spray, set aside.
Brown your ground beef & drain off any excess water/grease. Add the taco seasoning & water. Stir to incorporate and heat over medium heat for 2-3 minutes. Set aside and let cool slightly.
On a clean surface, roll out one of your pizza dough cans into a large rectangle. Sprinkle half of the meat over top of the dough, leaving about 1/2 inch around the edges. Sprinkle half the cheese over top. Using the long side of the dough, roll up into a tight roll and cut into 1 inch slices. Repeat all steps for 2nd can of pizza dough.
Place pizza rolls on your prepared baking sheet, approximately 2 inches apart. Bake for approximately 10-12 minutes until golden brown. Serve with desired toppings such as sour cream, salsa, guacamole, etc.