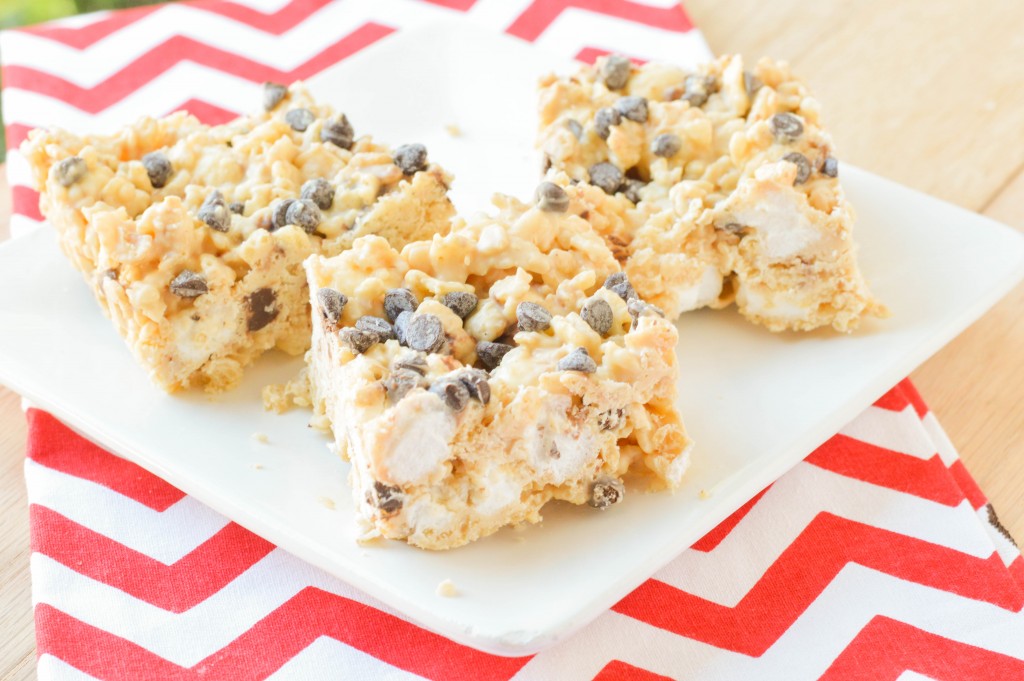 Adam & I got the opportunity to go to a college football game this past weekend and I wanted to make some treats to take with us. I loved that these Avalanche Bars are no bake and are an amped up version of traditional krispy treats. These were absolutely incredible! Adam says they are awesome and wants to know when I'll be making them again. They are so addictive too! Hard to eat just one! And I honestly have no clue why they are called avalanche bars, haha! I googled my little heart out and could not find the history behind the name, so just know it's a tasty treat with an avalanche of flavor!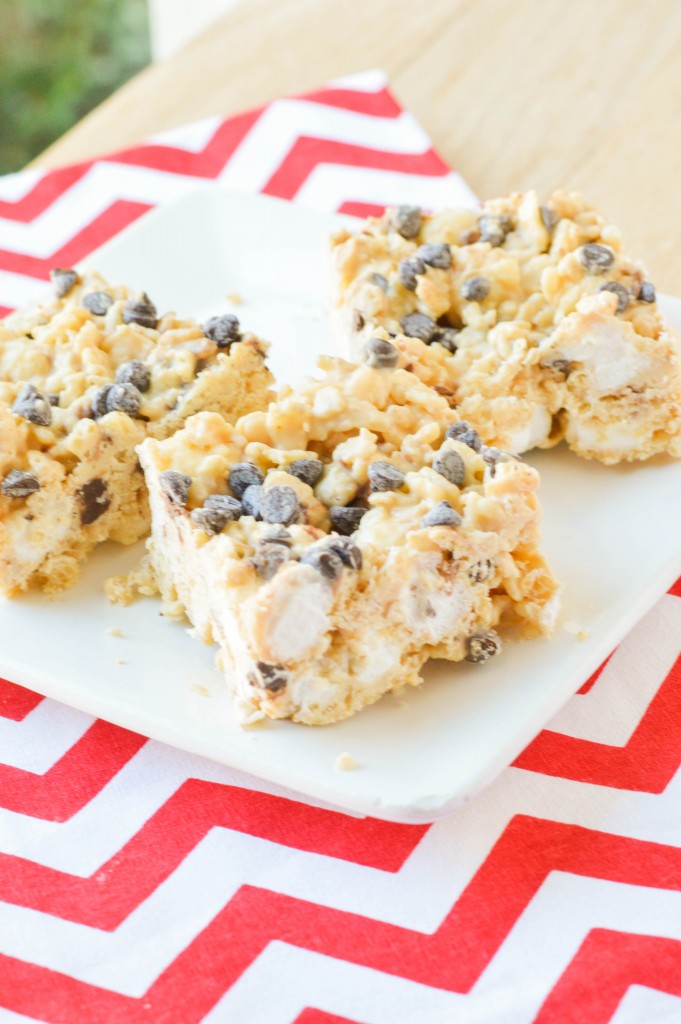 Avalanche Bars
Source: Fake Ginger, originally Cookies & Cups
Ingredients:
12 oz. white chocolate chips
1/4 cup creamy peanut butter
3 cups Rice Krispies cereal
1 1/2 cups mini marshmallows
1/2 cup mini chocolate chips plus 2 tbsp. for topping
Directions:
In a large saucepan, add white chocolate chips and peanut butter. Heat over low heat until melted & smooth, stirring constantly.
Remove from heat and stir in rice krispies cereal until fully coated. Let set for 15 minutes to cool.
Line a 9 x 9 baking pan with aluminum foil and spray with cooking spray, set aside.
Once cool, stir in the mini marshmallows & 1/2 cup mini chocolate chips. Press into the prepared pan and spread evenly. Press the remaining 2 tbsp. of chocolate chips evenly over the top.
Let cool completely until set. Can stick in the fridge to cool more quickly. Once cool, lift out of pan and peel off the foil. Cut into squares and store in an airtight container in the refrigerator.