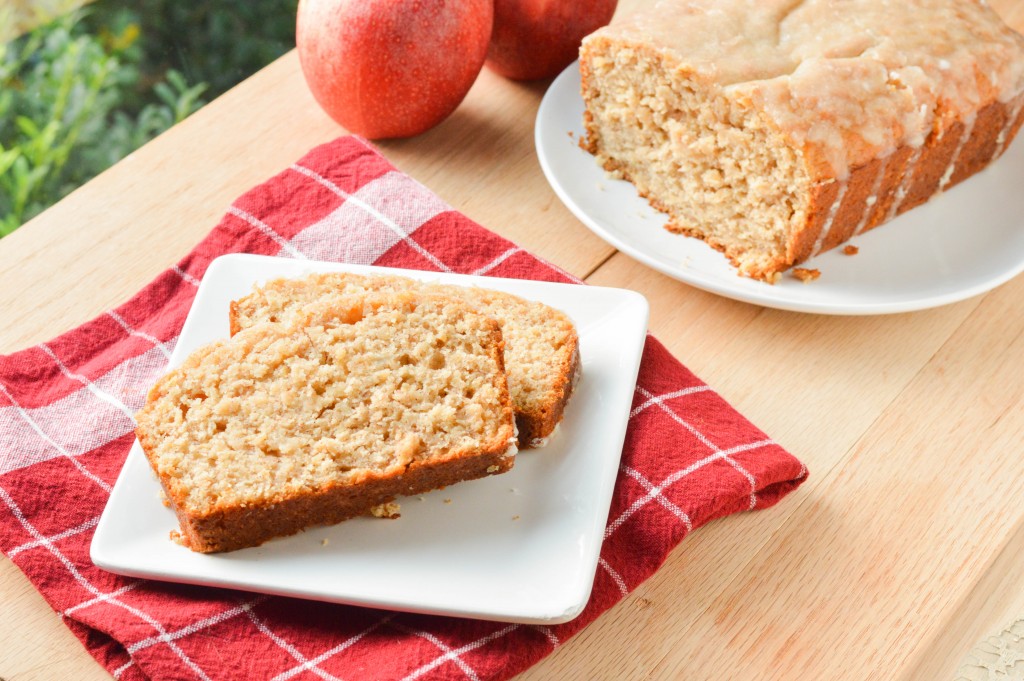 I worked a college retreat this past weekend and I wanted to make some treats & snacks to share with everyone. I made the avalanche bars & taco dip and I also wanted to take something that would be good for a mid morning snack or breakfast. This Glazed Apple Cinnamon Bread was absolutely incredible! So moist and full of flavor and I kept sneaking little bites of it! Everyone absolutely loved it and raved and raved about it! Also, it uses applesauce so it's easy to make and you get that great apple taste with no apple peeling required!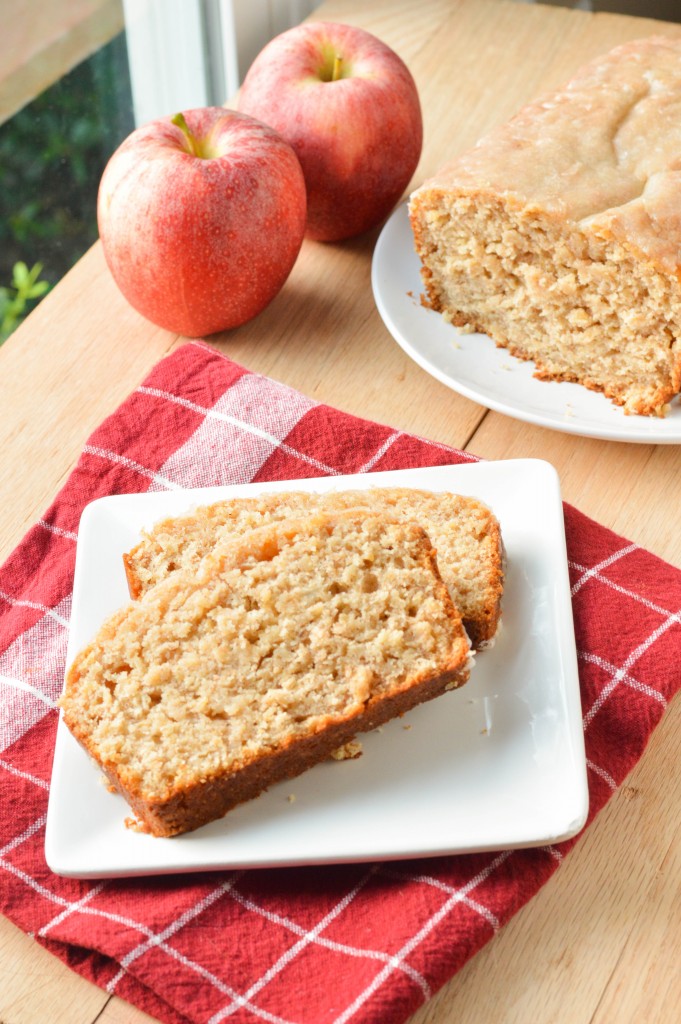 Glazed Apple Cinnamon Bread
Source: Lovely Little Kitchen
Ingredients:
For the Bread:
2 cups all purpose flour
1 cup quick cooking oats
1/4 tsp. salt
2 tsp. cinnamon
2 tsp. baking powder
1 cup sugar
3/4 cup canola oil
2 large eggs
1/2 cup light sour cream
1 cup applesauce
1/2 tsp. vanilla
For Glaze:
1 cup confectioner's sugar
1/4 cup applesauce
Directions:
Preheat oven to 350 degrees. Spray a loaf pan with cooking spray, set aside.
In a medium sized bowl, add flour, oats, salt, cinnamon, & baking powder. Whisk together to incorporate. Set aside.
In a separate small bowl, add sugar, oil, eggs, sour cream, applesauce, & vanilla. Stir together until incorporated. Pour into flour mixture and stir until just incorporated.
Pour the batter into the prepared loaf pan and spread evenly. Bake for approximately 45-50 minutes, until a toothpick inserted comes out clean.
Remove from oven and place loaf pan on a cooling rack. While the bread cools, whisk together the confectioner's sugar & 1/4 cup applesauce until a glaze forms.
After the bread has cooled slightly, turn the bread out of the pan and place on a cooling rack. Place some parchment paper underneath to catch drips. Spread the glaze evenly over top and let set to cool completely. Once cool, store in an airtight container.