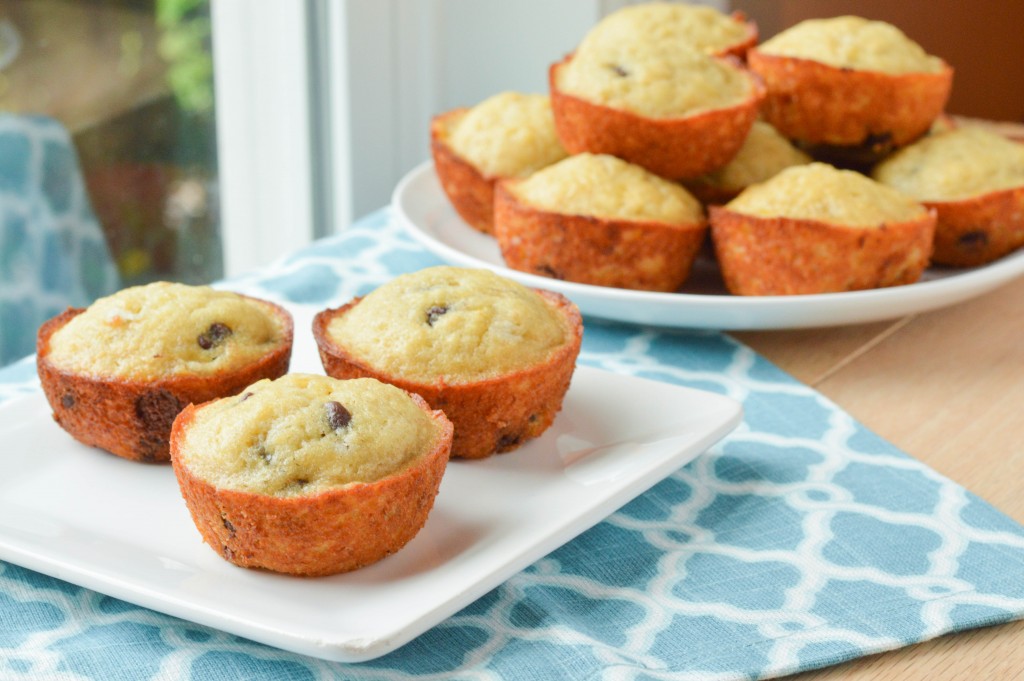 I had 3 bananas ripe on my counter, per usual. Why oh why can't I use them up before they start to turn? I think I subconsciously just want an excuse to make a banana bread treat! This time I decided to make muffins instead of bread for easy transporting and freezing. These were so good! Perfectly moist and light and had great flavor and weren't too banana-y. Definitely will be making these over and over again! I think this is my new go-to banana bread recipe.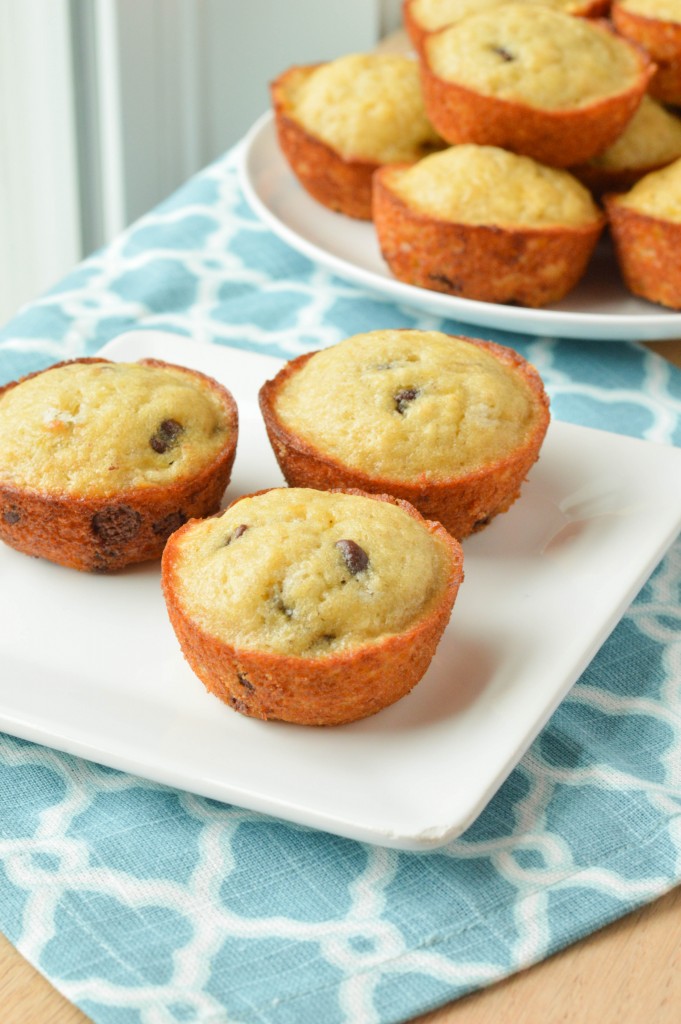 Chocolate Chip Buttermilk Banana Muffins
Source: Two Peas & Their Pod, originally Mel's Kitchen Cafe
Ingredients:
1/2 cup (1 stick) unsalted butter, room temperature
1 cup granulated sugar
2 large eggs
3 medium sized bananas, mashed
4 tbsp. buttermilk
1 tsp. vanilla
pinch ground cinnamon
1 3/4 cups all purpose flour
1 tsp. baking powder
1/4 tsp. salt
1/8 tsp. baking soda
1 cup semi-sweet chocolate chips
Directions:
Preheat oven to 350 degrees. Line muffin tins with paper cups or spray with cooking spray. Set aside.
In the bowl of a stand mixer, add butter and sugar and beat together until fully incorporated and creamy. Add banana, buttermilk, vanilla, & cinnamon. Beat until fully incorporated.
Add in flour, baking powder, salt, & baking soda. Beat until just incorporated. Remove bowl from stand and stir in the chocolate chips.
Using an ice cream scoop, scoop batter into prepared muffin tins filling 2/3 of the way full.
Bake for 15-18 minutes, until a toothpick inserted comes out clean. Let cool in tins for a few minutes, then run a knife around the edges and pop muffins out. Place on a cooling rack to cool completely. Store in an airtight container.
Notes:
*To sub buttermilk: add 1/4 tsp. vinegar to 4 tbsp. milk and let stand for 10 minutes, then use as directed in recipe.
*Alternatively you can bake in a loaf pan, same temperature for 50-55 minutes