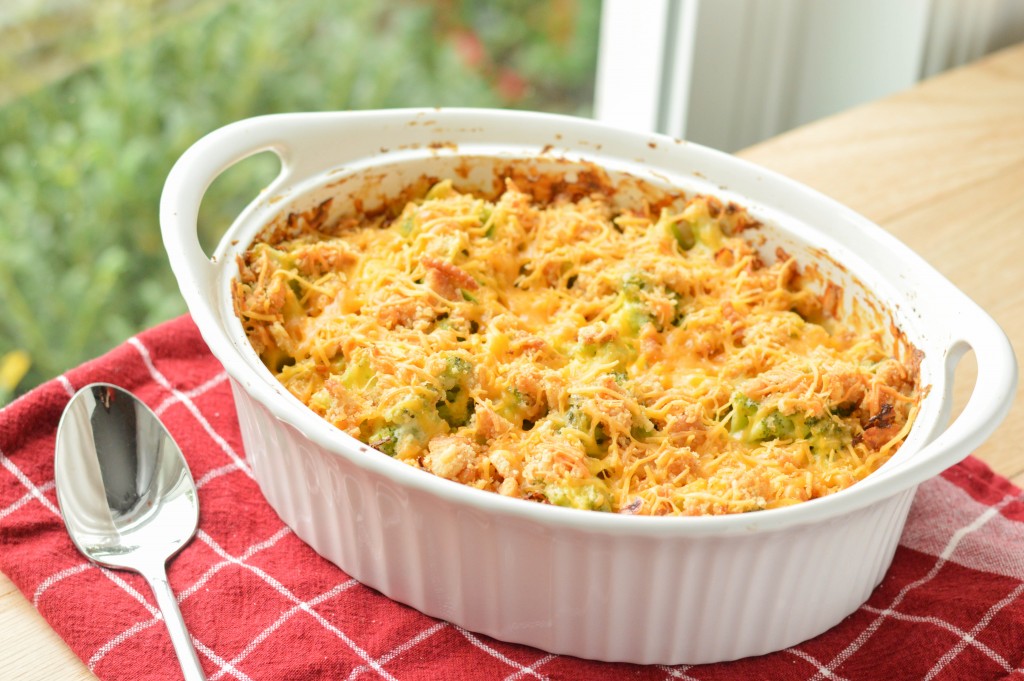 Broccoli Casserole is one of my favorite dishes at Thanksgiving, or anytime of year really. I definitely love this version my mom always made growing up, but I also wanted to try making one from scratch without any cream of something soup. This Broccoli Casserole from Scratch was fabulous!! Definitely worthy of any holiday table, it's a dish your entire family will love! It's comforting and creamy and brings back so many warm memories from my childhood!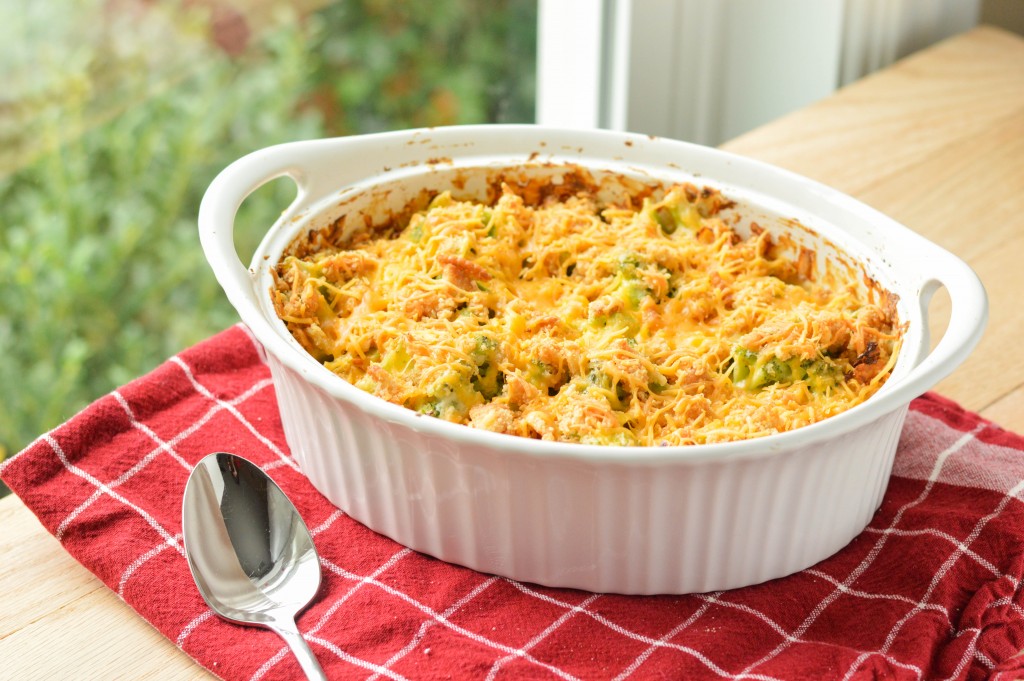 Broccoli Casserole from Scratch
Source: Food.com
Ingredients:
2 (10 oz.) packages frozen chopped broccoli
1/2 tsp. minced garlic
1/4 cup (1/2 stick) unsalted butter, divided
2 tbsp. all purpose flour
1 cup milk
1/2 tsp. salt
1/8 tsp. freshly ground black pepper
3 oz. 1/3 less fat cream cheese, softened
1/2 cup shredded cheddar cheese
1/2 cup crushed Ritz crackers
Directions:
Preheat oven to 350 degrees. Spray a 1 quart baking dish with cooking spray, set aside.
Steam broccoli according to package directions, drain well. Add garlic and stir to incorporate. Pour into prepared baking dish.
In a medium sized pot, add 2 tbsp. butter and heat over low heat until melted. Add in flour and stir together until mixture is smooth, approximately 1 minute. Gradually add in the milk and increase heat to medium, stir constantly until thickened and begins to bubble. Add in salt, pepper, & cream cheese and stir until cream cheese is melted and fully incorporated.
Pour mixture over the top of the broccoli and stir to incorporate. Top with cheese.
In a small bowl, melt the remaining 2 tbsp. butter and add the crushed crackers and stir to coat. Sprinkle cracker crumbs over top of the broccoli casserole.
Bake for approximately 35 minutes, until cheese is melted and casserole is bubbly.