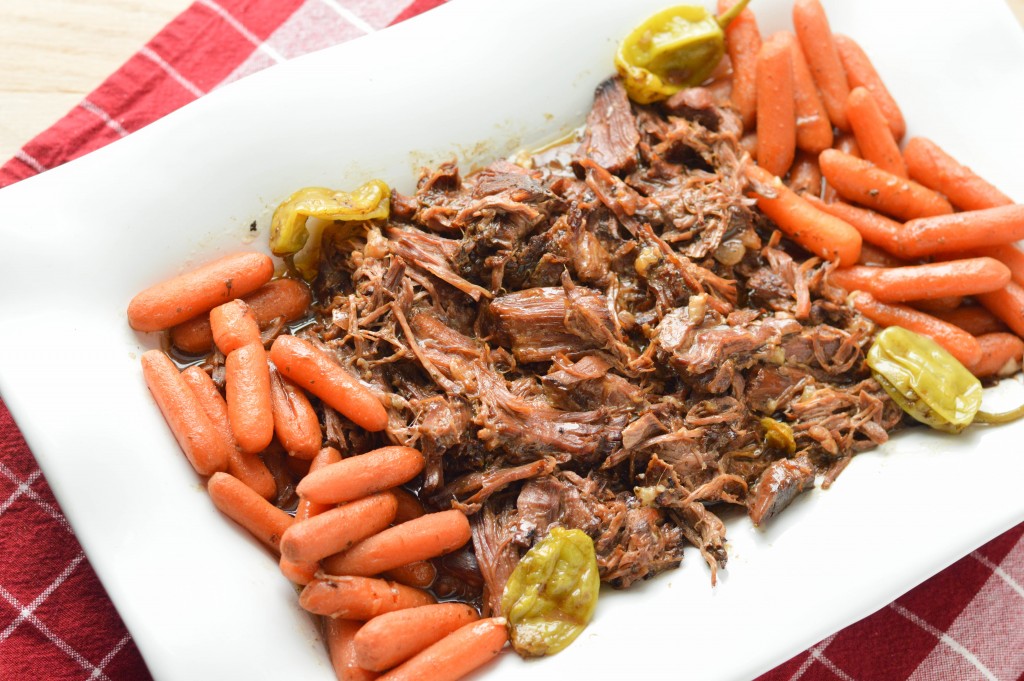 I love slow cooker recipes, so easy to just throw everything in and then several hours later it's ready! So easy!! I don't utilize it often enough, but I decided I need to break it out more and I found this fabulous recipe to try. This Mississippi Roast was so incredible!!! It is so savory and just melts in your mouth!! The flavor is just incredible! This is my new favorite go-to roast recipe! What's your favorite slow cooker recipe?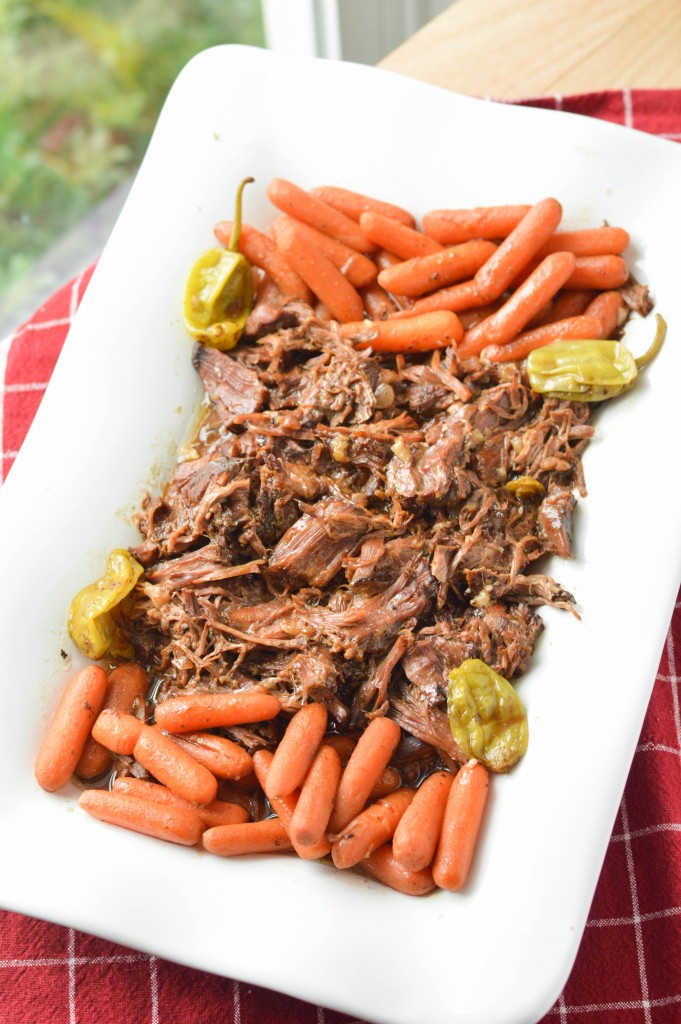 Mississippi Roast
Source: Table for Two, originally Fake Ginger
Ingredients:
1 3-lb. chuck roast
1 (1 oz.) packet dry ranch seasoning mix
1 (1 oz.) packet dry au jus gravy mix
6 tbsp. unsalted butter
1/4 cup water
6-7 pepperoncini peppers
Directions:
In a slow cooker, add the water and then place the chuck roast on top. Sprinkle the ranch seasoning mix over top of the roast, then sprinkle the au jus gravy mix on top of that. Place the butter on top of the roast. Place the peppers around the sides of the roast.
Cover and cook on low for 8 hours. Using two large meat forks, shred the meat and serve topped with the au jus gravy drippings.
Notes:
If you would like to serve these with carrots & or potatoes, add them to the slow cooker with 2-3 hours left on the cooking for the roast.