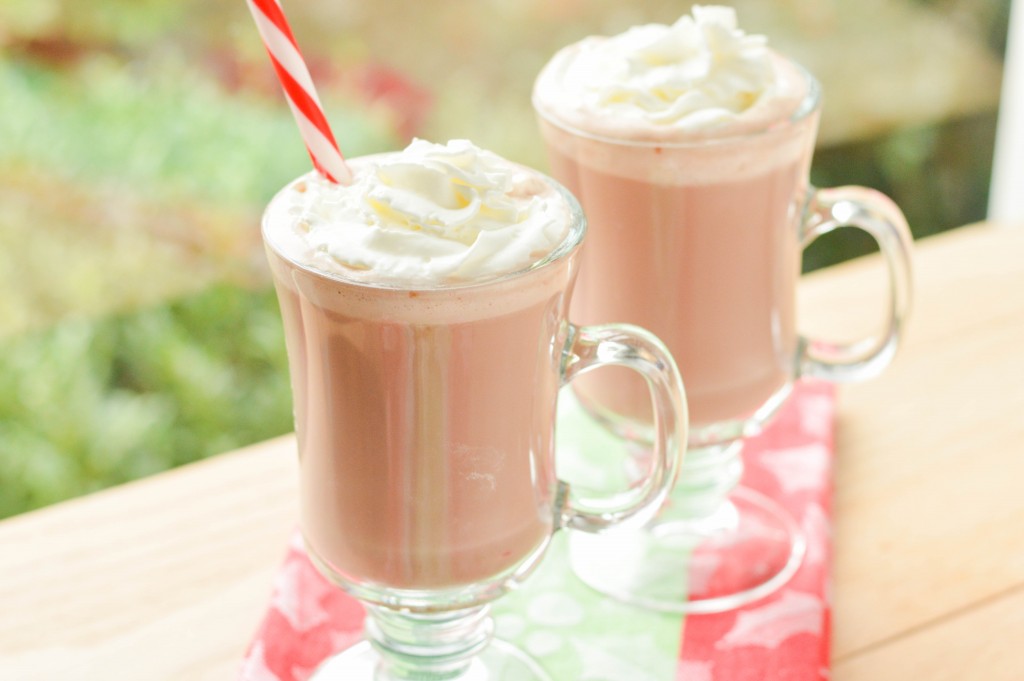 Do you call it hot chocolate or hot cocoa? I have heard if you start with regular chocolate and melt it down then it's called hot chocolate and if you use powdered mix it's called hot cocoa. But in my family, regardless of how it starts we've always called it hot chocolate. No matter what you call it, it's just a delicious drink that warms the heart!
This is a recipe from my archives, I posted it the first year I was blogging. It's just so good and everyone always asks for the recipe after they have it, so I knew it didn't need to be buried in the archives any longer! My mom started making this when I was in high school and she's kind of famous for it around all of our family & friends. It's so good, you'll never want any other kind I can assure you that!! This Best Ever Hot Chocolate Mix makes Hot Chocolate that is creamy and chocolatey and the perfect way to warm up on a cold winter's night! It's great to give as gifts too and easily doubled too if you need it for a large party.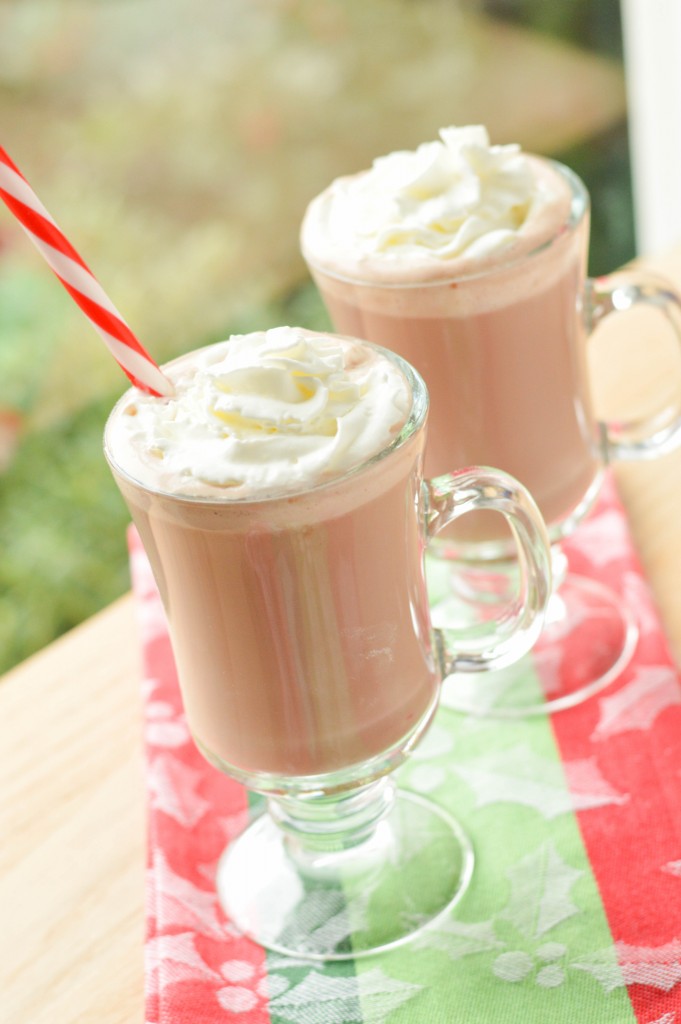 Best Ever Hot Chocolate Mix
Source: My Mom
Ingredients:
12.8 oz. Carnation Non-Fat Dry Milk (enough to make 4 quarts)*
8 oz. confectioner's sugar
1 (16 oz.) container powdered coffee creamer
1 (12 oz.) container Ovaltine Rich Chocolate Mix
Directions:
In a large bowl or gallon ziplock bag, add together all ingredients and stir to combine or shake if using the ziplock bag.
Directions for Drinking:
Heat water in a mug for 1 1/2 to 2 minutes until hot. In a separate mug add 1/4 to 1/2 cup hot chocolate mix (depending on how chocolatey you like it). Pour water over the mix and whisk together. Top with whipped cream or marshmallows.
Notes:
*The Dry Milk comes in 3 quart packages or 1 quart packages, so I bought 1 of each to make the 4 quarts needed.
*For the coffee creamer I used the Publix brand Rich & Creamy Non-Dairy Coffee Creamer
*The Ovaltine Rich Chocolate Mix should be located near the chocolate milk mixes and hot chocolate mixes at the grocery store.