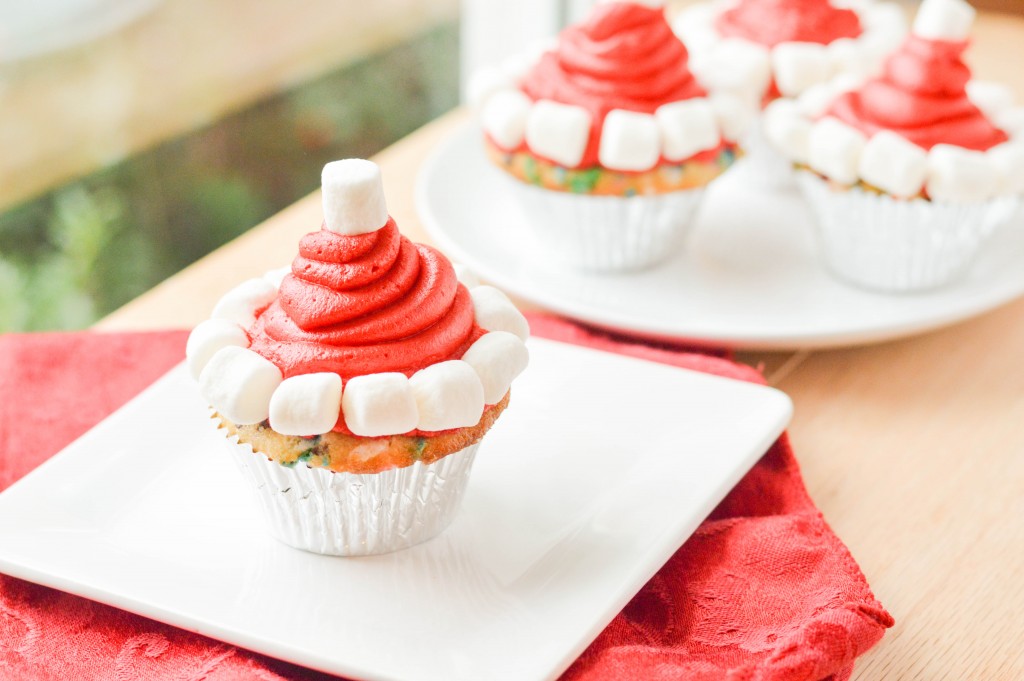 It's almost Christmas!! Can't believe it's just a couple days away! Are you ready? I am mostly, just have to make a couple of more treats. Do you still need a showstopping but fairly simple dessert that will wow your guests? Adults & children will both love these Santa Hat Cupcakes! These would be great to leave for Santa as well. You can use your favorite cupcake recipe & icing or even store bought mixes to save time. Then just dye your icing red and get to assembling! These were so fun to make and Sophie enjoyed helping put the marshmallows on them. You can use either chocolate or vanilla cupcakes or whatever flavor you like. You can also dye the icing green and use the same method and make Christmas trees instead.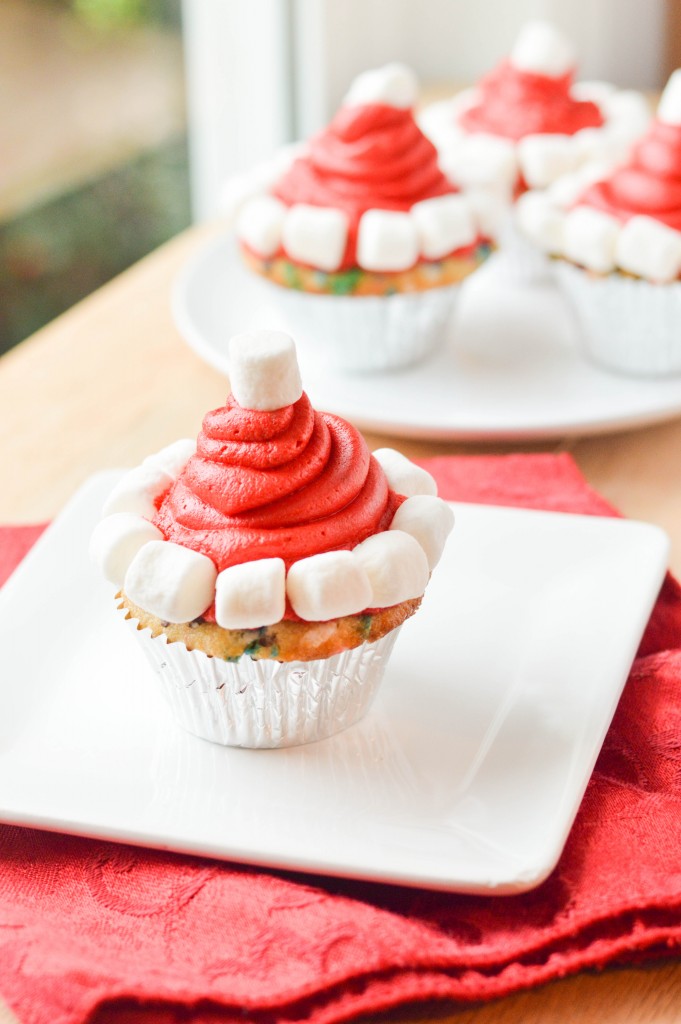 Santa Hat Cupcakes
Source: Frugal Mom Eh! 
Ingredients:
Cupcake recipe
Buttercream frosting recipe (I halved this recipe)
Wilton "no taste" red food coloring
Marshmallows
Directions:
Bake cupcakes according to recipe directions, allow to cool completely. Meanwhile make your frosting recipe and dye it red. Place frosting in a piping bag, or use a ziplock bag and cut the tip off the end (this is the method I used).
Frost the cupcakes starting with a large circle at the base and swirling around with your circles getting smaller and smaller until you get to the top. Place a marshmallow on top and all around the base to make the fur of the hat.