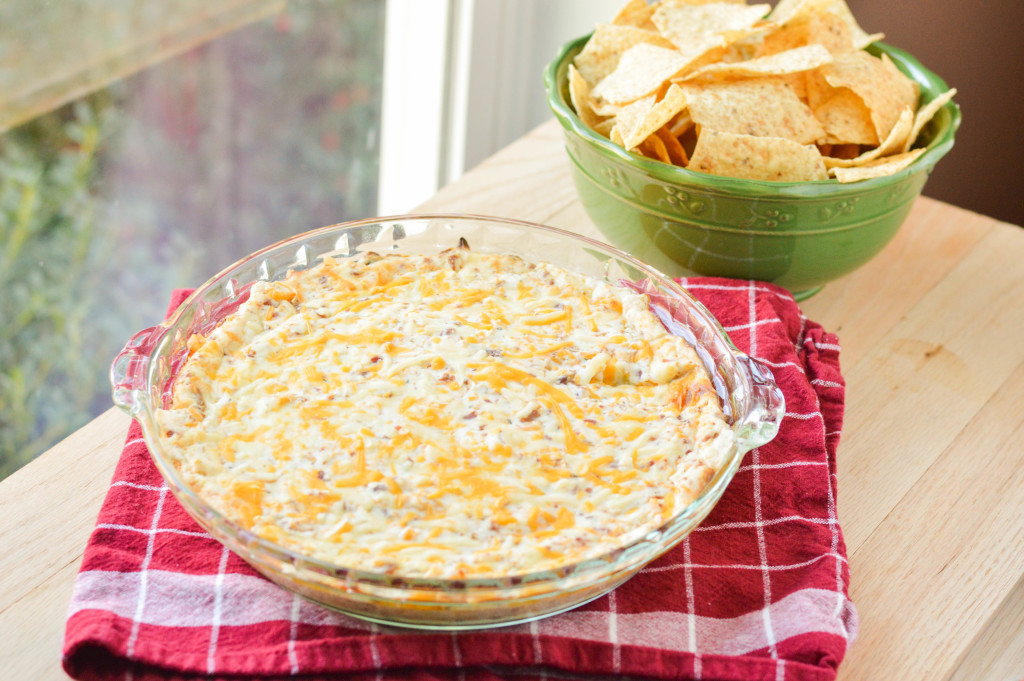 So it's going to be Denver vs. Carolina in the super bowl! Excited to see it especially since it may be Peyton Manning's last hurrah. We had the privilege of meeting him last summer and he's so nice (and super tall, but we are really short haha)!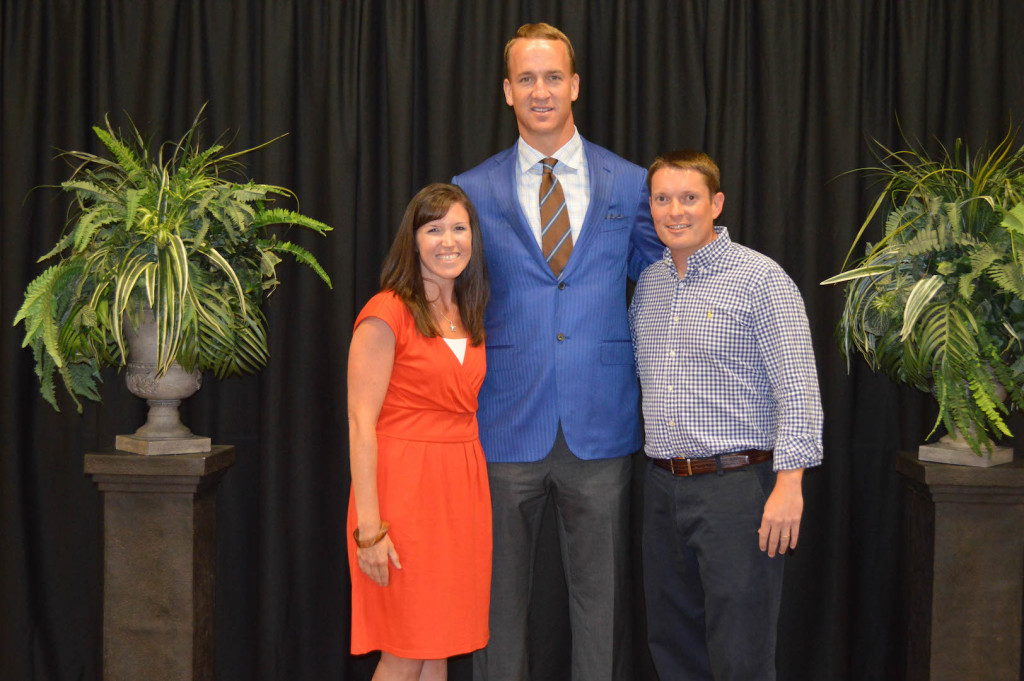 Nothing is better at the Super Bowl than a good appetizer, or any party for that matter. We had some friends over this past weekend and I made this Cheesy Bacon & Ranch Dip and they all loved it and asked for the recipe. It couldn't be easier!! You can whip it up in a flash and your crowd will definitely cheer! 😉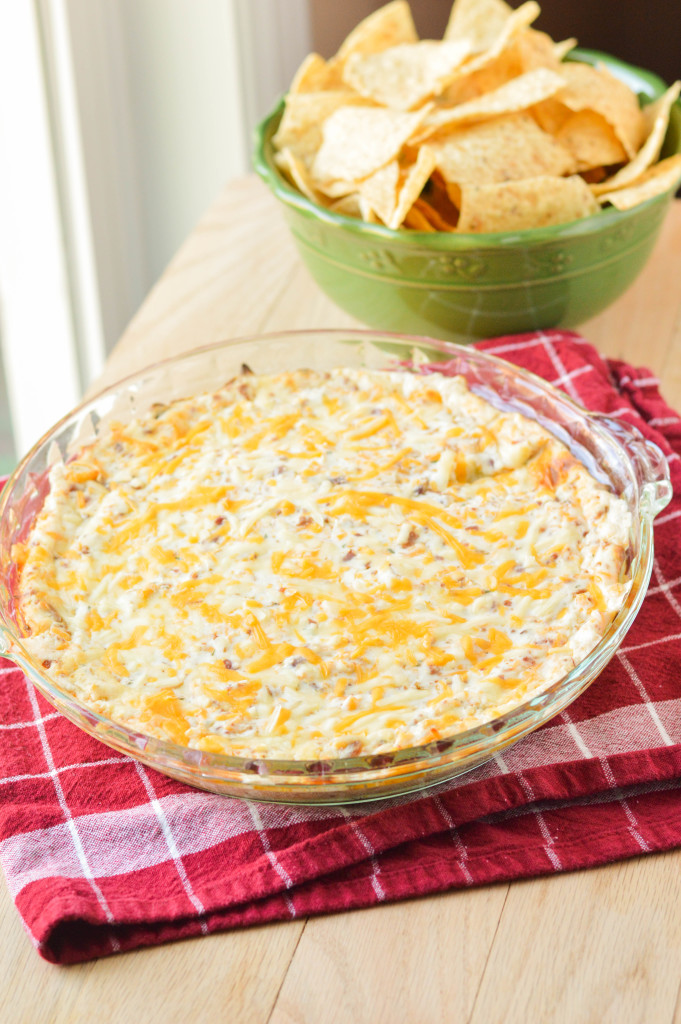 Cheesy Bacon & Ranch Dip
Source: Plain Chicken
Ingredients:
8 oz. 1/3 less fat cream cheese, softened
1 (1 oz.) packet Ranch Dressing Mix
1 (3 oz.) container real bacon bits
2 cups shredded cheddar cheese, plus 1/4 cup for topping
16 oz. light sour cream
Directions:
Preheat oven to 400 degrees. Spray a 9 inch round baking dish with cooking spray, set aside.
In a medium sized bowl, add the cream cheese, ranch mix, bacon bits, 2 cups cheddar cheese, & sour cream. Stir together until fully incorporated. Spread mixture evenly in prepared dish. Top with additional cheese.
Bake for approximately 25 minutes until cheese has melted and mixture is bubbly. Serve warm with tortilla chips or fritos.