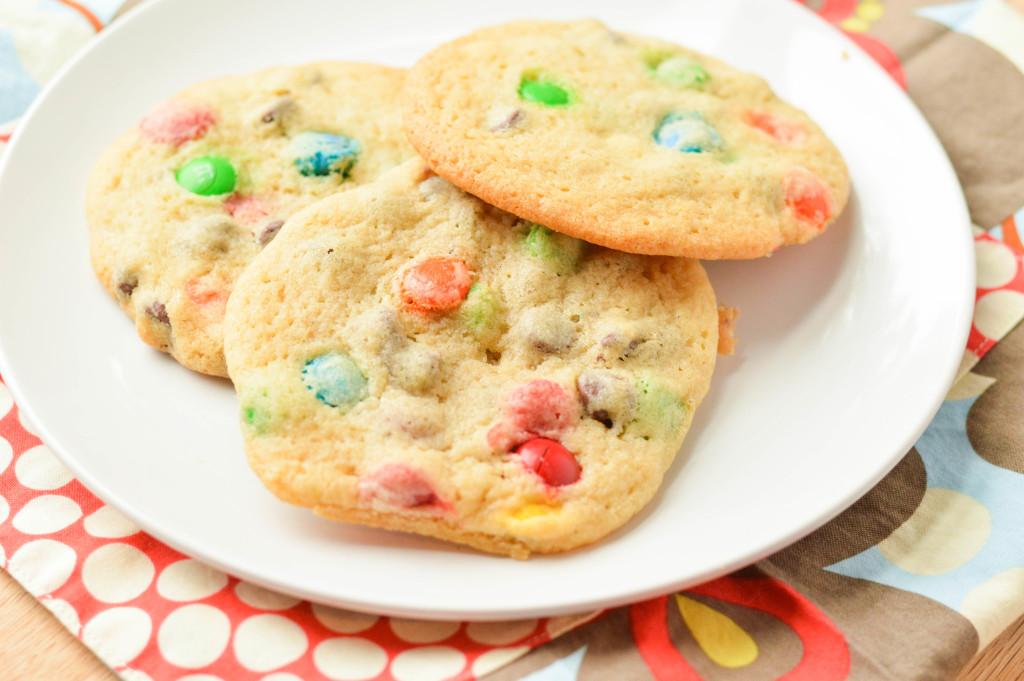 While we were at Disney, our resort had fabulous food. We all especially loved their cookies! When I got home I was craving them so I wanted to try and replicate them. I found this recipe and they are very close! These Disney World Chocolate Chip M&M Cookies are chewy yet soft and just the right amount of chocolate! Plus the addition of the M&Ms is so fun and actually adds great consistency too. This recipe is easily halved, or you can store half of the dough in dough balls in the freezer ready to make at any time.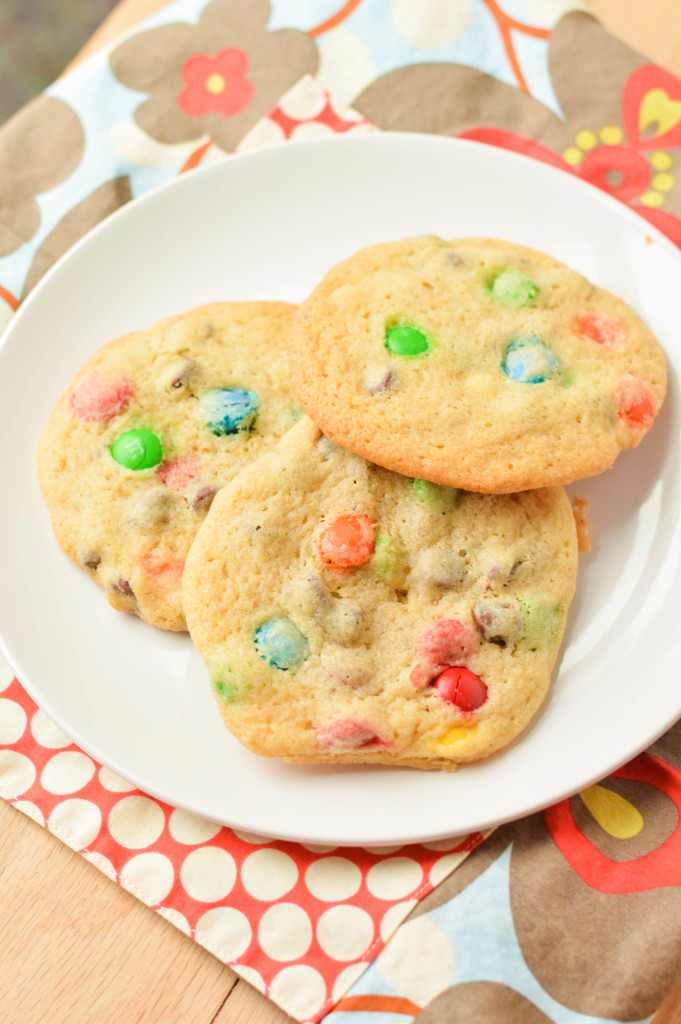 Disney Chocolate Chip M&M Cookies
Source: Food.com
Makes approximately 18-20 cookies
Ingredients:
1 cup unsalted butter, room temperature
3/4 cup light brown sugar, packed
3/4 cup sugar
2 eggs
1 tsp. vanilla
2 1/2 cups all purpose flour
1 tsp. baking soda
1 tsp. salt
1 cup chocolate chips
1 cup M&Ms
Directions:
Preheat oven to 350 degrees. Cover baking sheets with parchment paper, set aside.
In the bowl of a stand mixer, add butter, brown sugar, & sugar and beat together until incorporated. Add in eggs & vanilla and beat until incorporated.
In a medium sized bowl, whisk together flour, baking soda, & salt. Gradually add to the butter mixture and beat until just incorporated.
Remove the bowl from the stand and stir in the chocolate chips & M&Ms.
Using a large cookie scoop, scoop dough out onto prepared baking sheets. Ensuring to space them at least 2 inches apart. Flatten the tops of each ball of dough slightly with the back of the scoop.
Bake for approximately 10 to 12 minutes, until tops are set and lightly golden. Remove from oven and allow to cool for a few minutes on the baking sheets. Then transfer cookies to cooling racks to cool completely. Store in an airtight container.
Notes:
*can use more chocolate chips or M&Ms if desired
*Can easily halve recipe, or freeze half of the dough in balls on a baking sheet and then transfer to ziplock bag and store in the freezer to pull out for cookies anytime. Bake as directed.