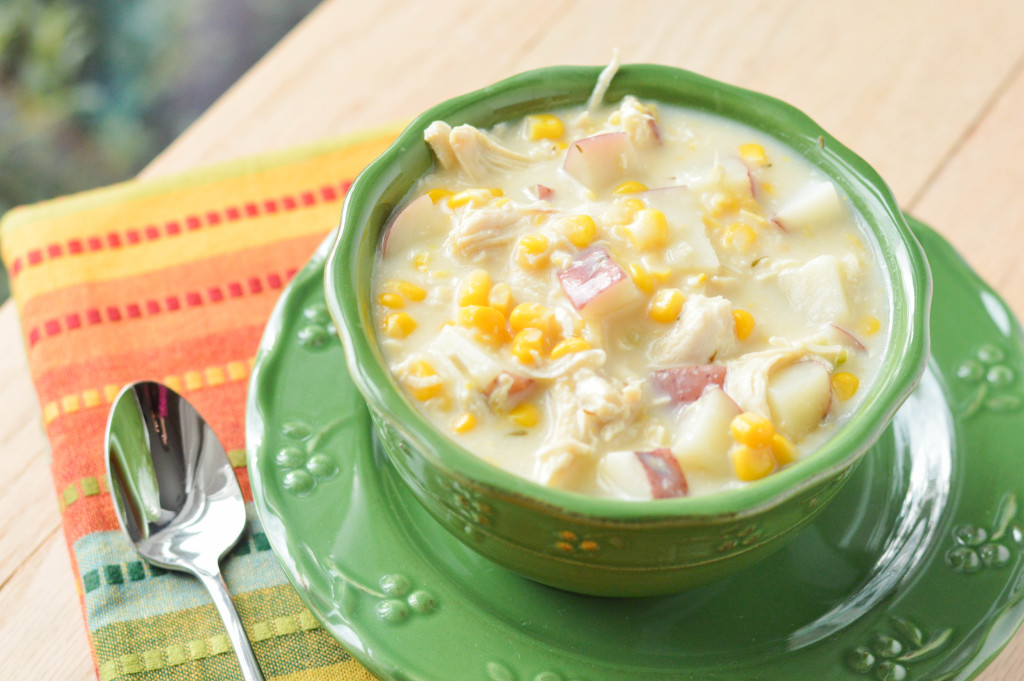 We've been eating this Quick Chicken Corn Chowder for years and it was actually one of the earliest recipes I posted here on the blog. It didn't need to stay hidden in the archives any longer and it was in desperate need of better pictures! This chowder is so creamy and full of great flavor plus it's actually a healthy version! It comes together in no time and makes a great weeknight dinner.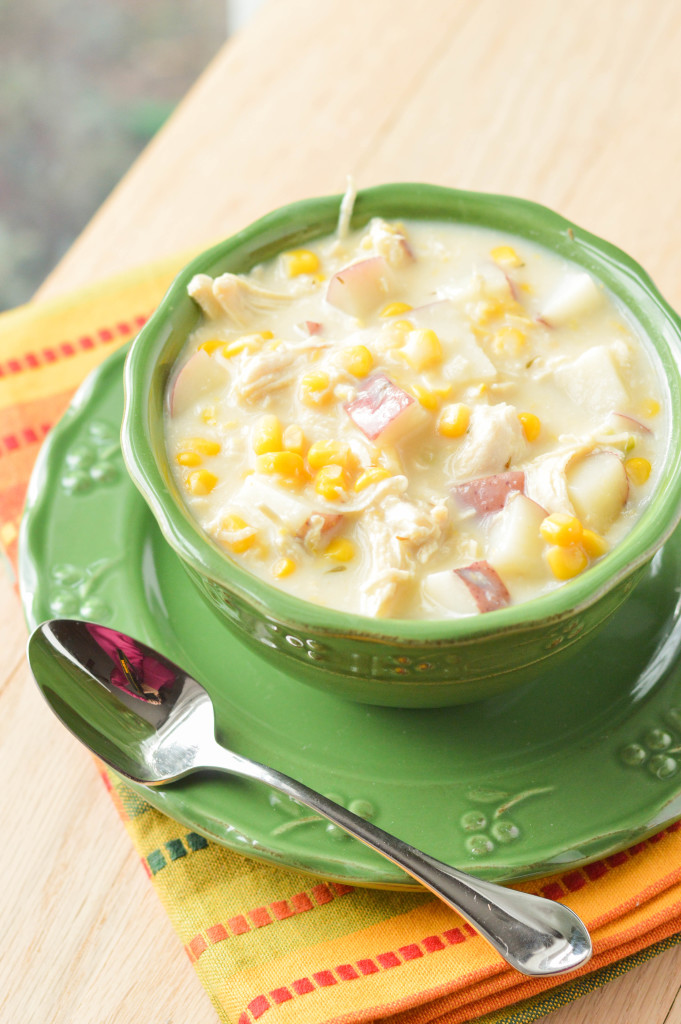 Quick Chicken Corn Chowder
Source: Cooking Light
Ingredients:
2 tbsp. unsalted butter
1/4 cup chopped onion
1/4 cup chopped celery
1 1/2 lbs. red potatoes, diced
2 tbsp. all purpose flour
3 cups skim milk
2 cups shredded cooked chicken breasts
1 can whole kernel corn, drained
1 can cream style corn
1/4 tsp. dried thyme
1/4 tsp. freshly ground red pepper
1/8 tsp. salt
1/8 tsp. freshly ground black pepper
Directions:
Dice potatoes, place in a microwave safe container and cover with water, heat for approximately 5 minutes and drain.
In a large pot, melt the butter over medium heat. Add in onion & celery and sauté for 1 to 2 minutes and then add the potatoes. Cook for approximately 3-5 minutes until tender. Add in flour and cook for 1 minute, stirring constantly. Add in milk, chicken, corn, cream corn, thyme, red pepper, salt & pepper. Stir to incorporate.
Bring mixture to a boil, then reduce and simmer for 10 to 15 minutes until mixture has thickened slightly. Serve with crackers.