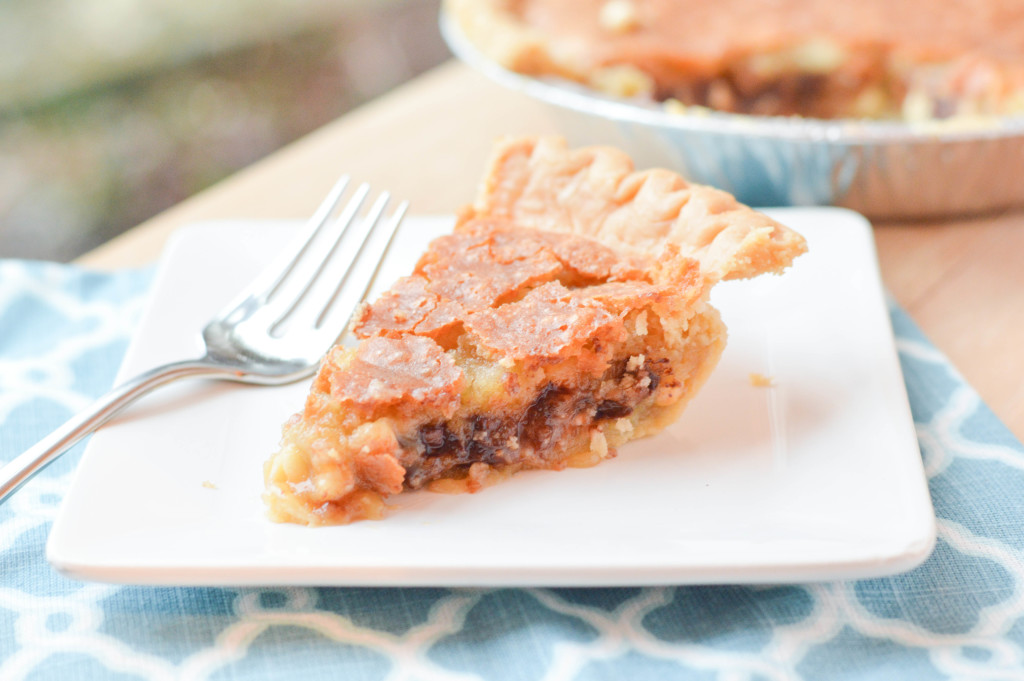 Adam & I have started working with the college ministry at our church and are having some of them over to our house a few times a month. I was making a lasagna and wanted a dessert that was easy to make & that I could just mix & pour into a dish and bake. I made this Toll House Chocolate Chip Cookie Pie for them and it was amazing!! It was like a gooey chocolate chip cookie that just melts in your mouth! But without having to roll out any of the dough or chill or bake in batches. So if you are craving a cookie, but don't have time to do all that this is a fabulous option! Best served warm with vanilla ice cream.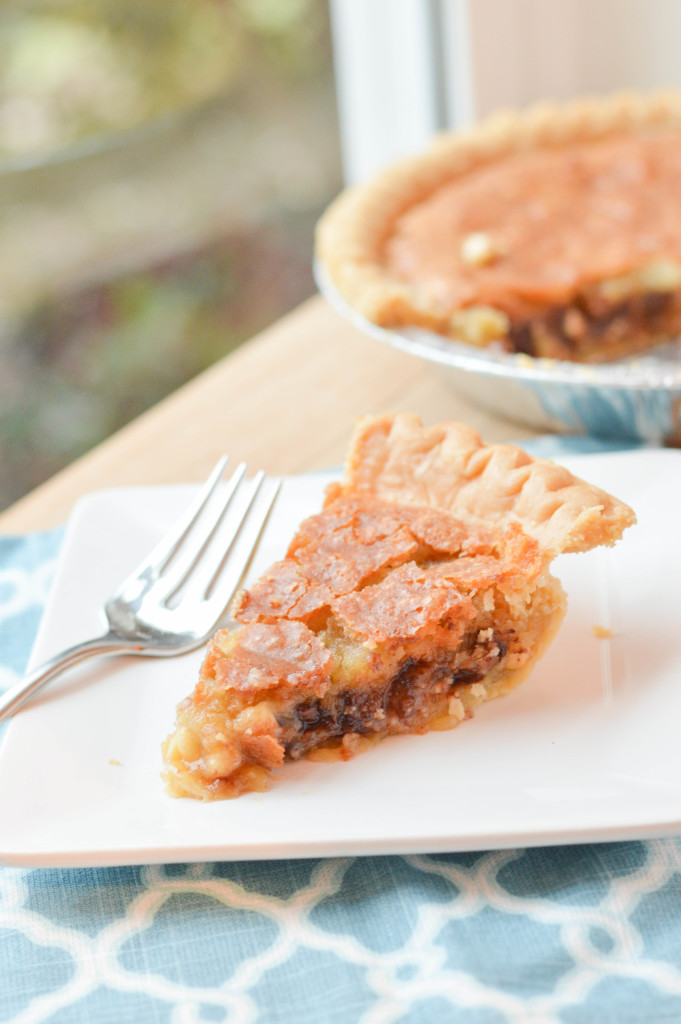 Toll House Chocolate Chip Cookie Pie
Source: A Family Feast
Ingredients:
1 unbaked 9 inches deep dish pie shell
2 eggs
1/2 cup all purpose flour
1/2 cup granulated sugar
1/2 cup light brown sugar, packed
3/4 cup (1 1/2 sticks) unsalted butter, room temperature
1/2 tsp. vanilla
1/2 cup semi-sweet chocolate chips
1/2 cup white chocolate chips
1 cup chopped walnuts or pecans (optional)
Vanilla Ice Cream for serving
Directions:
Preheat oven to 325 degrees. Line a deep dish pie plate with the unbaked pie crust, crimping the edges (or you can use a frozen pie crust & let it thaw for 10-20 minutes before filling).
In the bowl of a stand mixer, add the eggs and beat until foamy. Add in flour, sugar, & brown sugar and beat until fully incorporated. Add in butter & vanilla and beat until incorporated & creamy.
Remove bowl from stand and stir in chocolate chips and nuts if using. Pour the batter into prepared pie crust and baked for 50-60 minutes until top is golden and a knife inserted halfway between the edge & the center comes out mostly clean.
Place on a cooling rack to cool completely. Serve warm or room temperature with ice cream.
Notes:
*You can use all semi-sweet chocolate chips if desired.
*I opted to leave out the nuts and it was fabulous that way too