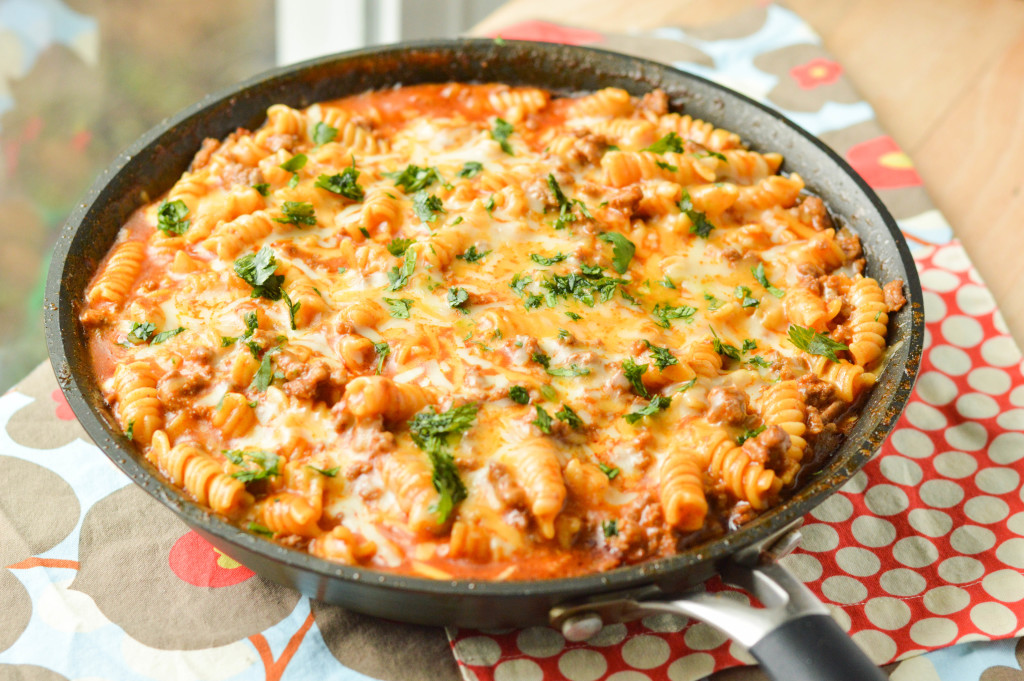 As promised, I cooked a new savory dish over the weekend to share with you all! This Enchilada Pasta Skillet is a super easy, delicious, & hearty meal with bold flavors your family will love! Plus, it all cooks in one skillet, making for easy clean-up. I know Mexican & Pasta may seem like an odd combination, but trust me when I say it's fabulous! I used ground beef but you could also use ground turkey or cooked shredded chicken.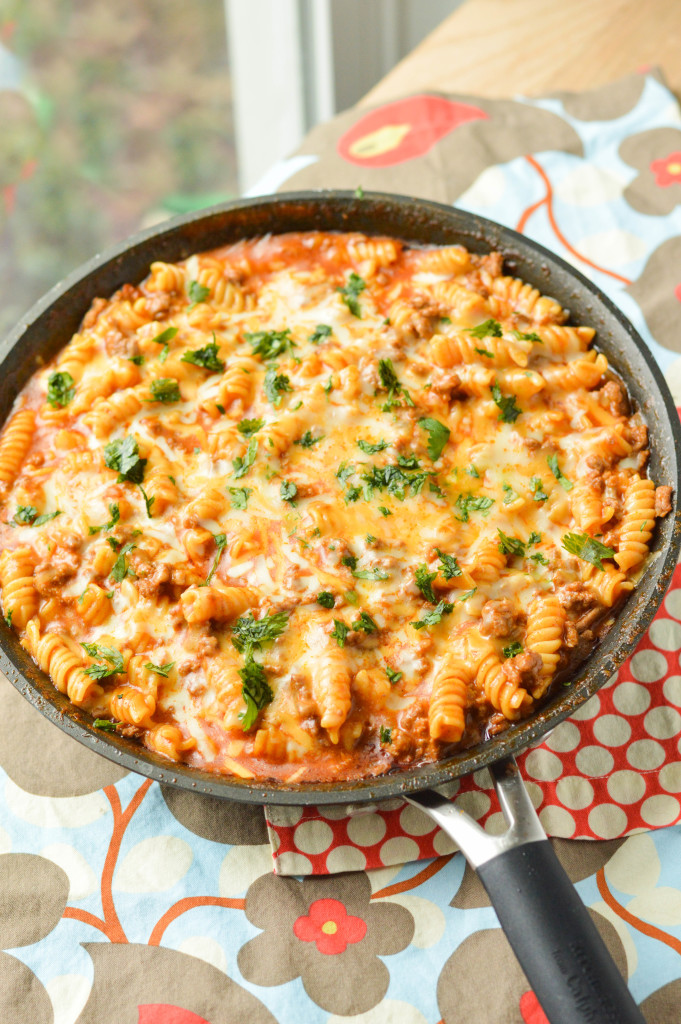 Enchilada Pasta Skillet
Source: No. 2 Pencil
Ingredients:
2 tbsp. extra virgin olive oil
1/4 of a medium onion, chopped
2 cloves minced garlic
1 lb. lean ground beef
1 packet taco seasoning
2 cups (1 14.5 oz. can) low sodium chicken broth
1 can (19 oz.) red enchilada sauce
2 1/2 cups dried rotini pasta
2 cups shredded colby jack cheese, divided
chopped cilantro
Directions:
In a large skillet, add olive oil and heat over medium heat. Add in the onions & garlic & cook until onions begin to become translucent. Add in ground beef and cook until browned. Drain off any excess liquid.
Once beef has browned, add in the taco seasoning and stir to incorporate. Pour in chicken broth, enchilada sauce, & pasta and stir to incorporate, trying to make sure all the pasta is covered.
Bring mixture to a boil, then reduce heat to low. Cover and cook for approximately 15 minutes.
Remove lid and allow mixture to simmer on medium heat for 5-7 minutes, until pasta is cooked through and sauce has reduced some.
Once reduced, remove skillet from heat & add in 1 cup of cheese and stir to incorporate. Sprinkle additional 1 cup of cheese on top and cover with lid until melted. Top with cilantro & serve.