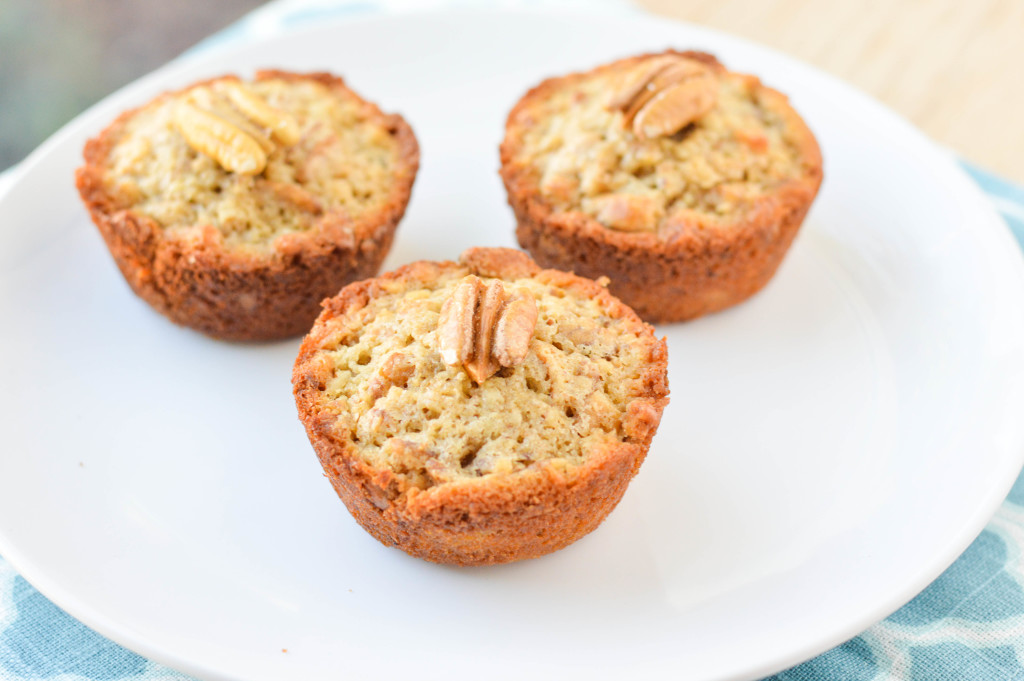 It's Easter Week and it's finally spring!! Is is warm where you live? It was a little chilly over the weekend but there are warm temperatures in the forecast for the rest of the week thankfully! What's on your Easter menu? I actually haven't thought that far ahead! Yikes! But you should definitely add these Pecan Pie Muffins to your menu! They really do taste like pecan pie in muffin form! Great for breakfast or even dessert, and they are super easy and don't take long at all to put together.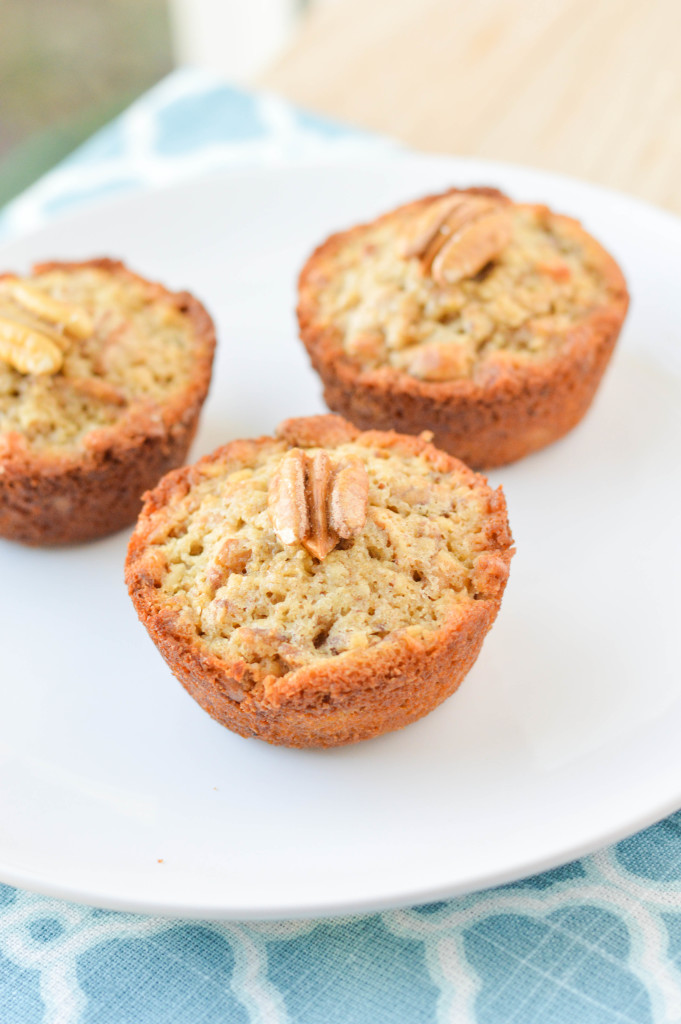 Pecan Pie Muffins
Source: The Girl Who Ate Everything
Ingredients:
1 cup light brown sugar, packed
1/2 cup all purpose flour
2 cups chopped pecans
2/3 cup unsalted butter, softened
2 eggs
Directions:
Preheat oven to 350 degrees, spray a muffin tin liberally with cooking spray, set aside.
In a medium sized bowl, stir together the brown sugar, flour, & pecans until incorporated.
In the bowl of a stand mixer, beat together the butter until creamy, add in the eggs and beat until incorporated.
Stir the dry ingredients into the butter mixture until incorporated.
Using a large cookie scoop, or ice cream scoop, scoop batter into prepared baking tins and fill approximately 2/3 to 3/4 full.
Bake for 15-18 minutes until tops are set. Remove from oven and let cool in tins for about 5 minutes, then run a knife around the edges and pop muffins out and transfer to cooling rack to cool completely. Store in an airtight container.