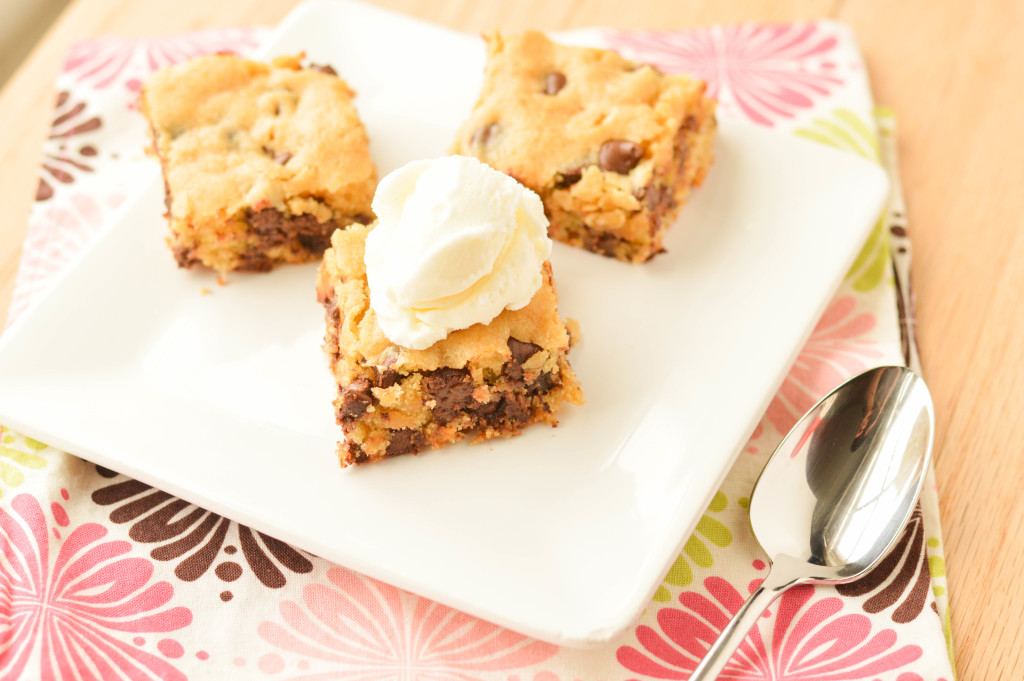 Thank you all so much for our sweet comments on our new house! We are getting settled in!
So these bars have nothing to do with the Congo. Not sure of the exact origin but when I researched the history I found the name is thought to be from when they originally had coconut in them and "congo bars" made them sound more exotic. I also found a site that said Congo could be short for "Congressional Churches" where these were a popular potluck item. Regardless of their name origin, these Congo Bars (aka chocolate chip cookie bars) are soft yet chewy and gooey in the center if you underbake them just a tad. So melt in your mouth delicious!!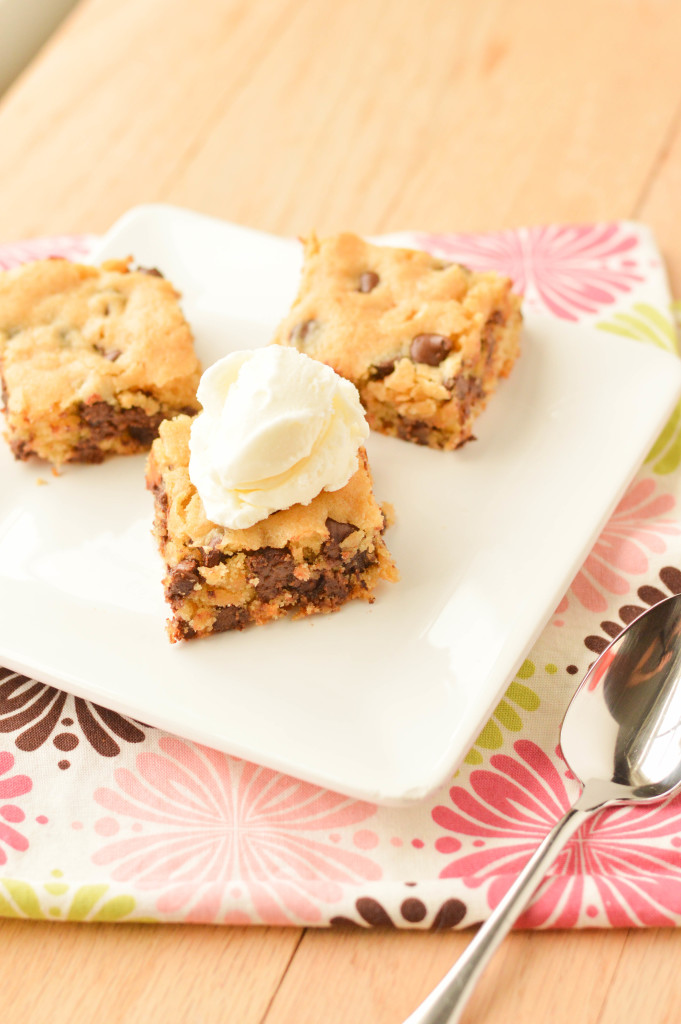 Congo Bars (Gooey Chocolate Chip Cookie Bars) 
Source: I Heart Nap Time
Ingredients:
2 cups light brown sugar, packed
2/3 cup unsalted butter, softened
3 eggs, beaten
2 1/2 cups all purpose flour
2 1/4 tsp. baking powder
1/2 tsp. salt
1 tsp. vanilla
2 cups semi-sweet chocolate chips
Directions:
Preheat oven to 325 degrees. Line a 9 x 13 baking sheet with foil, leaving some hanging over the side and spray with cooking spray, set aside. In the bowl of a stand mixer, add butter & brown sugar and beat until creamy & incorporated. Add in beaten eggs & vanilla and mix until incorporated.
In a medium sized bowl, whisk together the flour, baking powder, & salt. Gradually add to the butter mixture and mix until just incorporated.
Remove the bowl from the stand and stir in the chocolate chips.
Press mixture into prepared baking sheet and spread evenly. Bake for 25 to 35 minutes until very lightly golden brown and just set in the middle and a toothpick inserted comes out clean. (Oven temps vary so check at 25 minutes and watch closely after that).
Allow bars to cool completely then lift out of the pan using the aluminum foil and gently peel away the foil and cut into squares. Serve warm with ice cream or room temperature. Store in an airtight container.