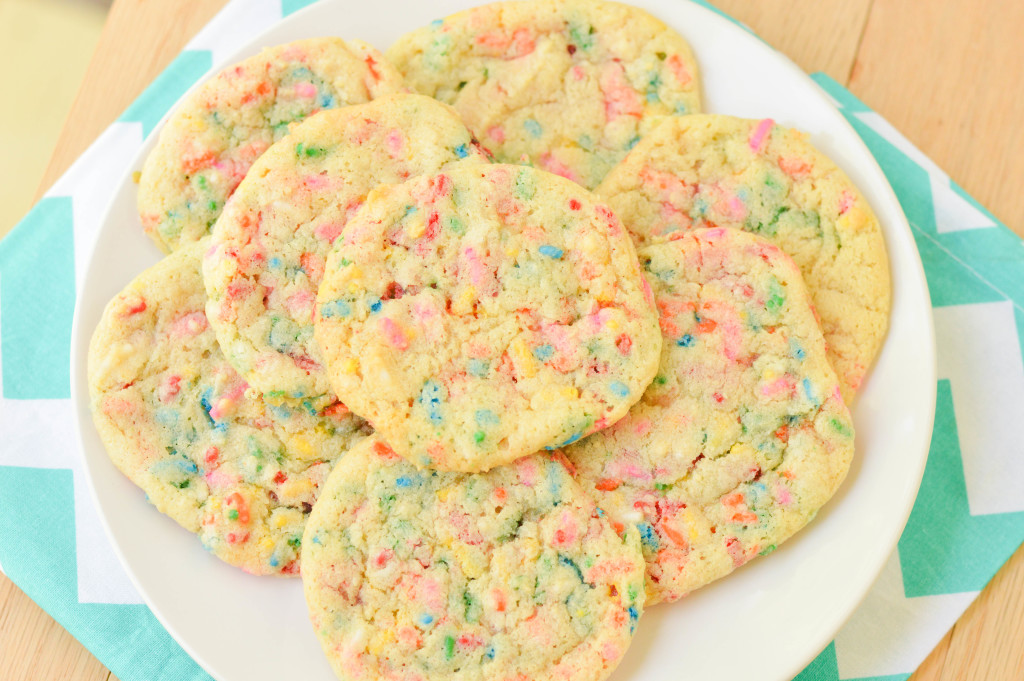 Hope you are having a great week! Nothing brightens your day quite like a cookie, especially a soft batch one! These Soft Batch Funfetti Cookies taste just like they came straight from the bakery! Soft & chewy and have that cake batter flavor but they are made from scratch! Kids and adults alike will love them!!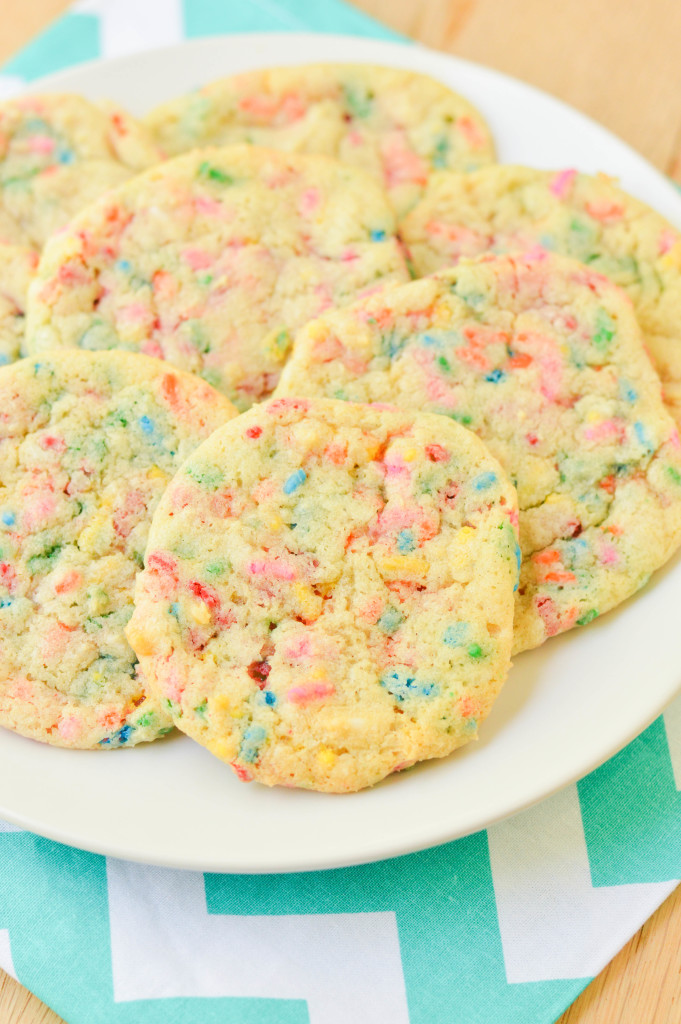 Soft Batch Funfetti Cookies
Source: Averie CooksMakes approximately 15 cookies
Ingredients:
1/2 cup (1 stick) unsalted butter, softened
3/4 cup granulated sugar
1 egg
3 tsp. vanilla
1 1/2 cups all purpose flour
2 tsp. corn starch
3/4 tsp. baking soda
pinch salt
1/2 cup sprinkles
Directions:
In the bowl of a stand mixer, add butter, sugar, egg, & vanilla. Beat until creamy and fully incorporated. Add in flour, corn starch, baking soda, & salt. Beat until just incorporated. Add in sprinkles and beat until just evenly distributed.
Using a cookie scoop, scoop out approx. 2 tbsp. balls of dough. Place dough balls on a large plate, cover and refrigerate for at least 2 hours or overnight.
Cover a baking sheet with parchment paper. Once dough has chilled, preheat oven to 350 degrees. Place dough balls on prepared baking sheet, placing them at least 2 inches apart.
Bake for approximately 8-10 minutes, until edges are set and the centers are barely beginning to set. Cookies should still be a pale color and not golden. Cookies will set up more as they cool.
Let cookies cool on baking sheets for at least 5 minutes and then transfer to a cooling rack to cool completely. Store in an airtight container.
Notes: 
*Best to use clear imitation vanilla in this recipe, but real vanilla is fine too