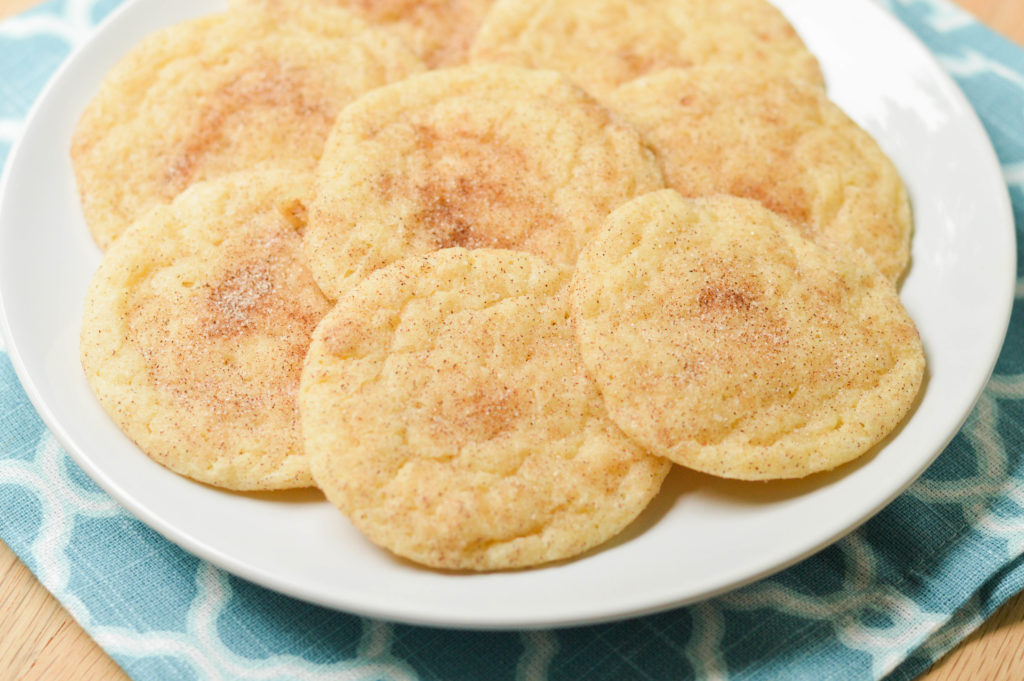 I have had these pinned for quite a while and thought it was about time that I tried them. My mom absolutely loves snickerdoodles but I've always thought they were just okay. Well, these Copycat Disneyland Snickerdoodle Cookies have me changing my tune!! They are perfectly chewy on the outside and soft on the inside with just the right amount of cinnamon and sugar. I love that they come together quickly and don't require any chill time before baking either, making them great for a last minute treat!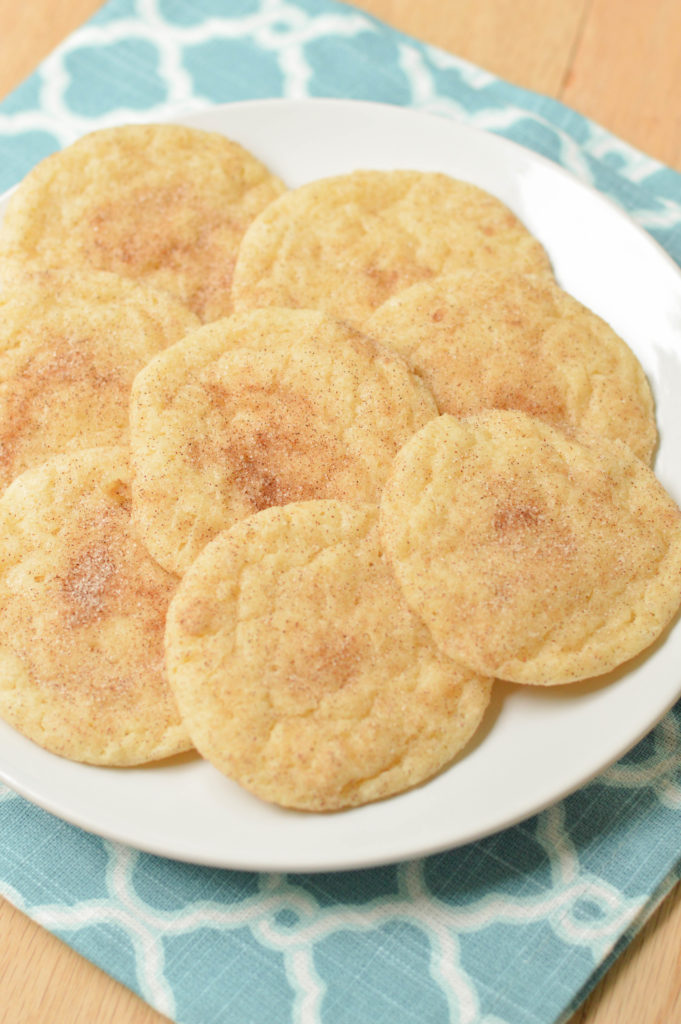 Copycat Disneyland Snickerdoodle Cookies
Source: Six Sisters' Stuff, originally Food.com
Makes approximately 20 to 22 cookies
Ingredients:
1 1/2 cups plus 1/4 cup all purpose flour
1/4 tsp. baking soda
1/4 tsp. cream of tartar
1/2 cup (1 stick) unsalted butter, room temperature
1 cup granulated sugar
1 egg
1/8 cup milk
1/2 tsp. vanilla
Topping:
1 1/2 tbsp. granulated sugar
1/2 tsp. cinnamon
Directions:
Preheat oven to 375 degrees, cover a baking sheet with parchment paper, set aside.
In a small bowl, whisk together the flour, baking soda, & cream of tartar until incorporated. Set aside.
In the bowl of a stand mixer, add the butter & sugar and beat until fully incorporated and fluffy. Add in the eggs, milk, & vanilla. Beat until fully incorporated.
Gradually add in the flour mixture and beat until just incorporated. Remove bowl from stand, set aside.
In a small bowl, stir together the sugar & cinnamon for the topping.
Roll the dough into 1 inch balls, and then roll the balls of dough into the cinnamon sugar topping. Place on prepared baking sheet, 2 inches apart. Repeat for the rest of the dough. Gently press down the tops of each of the dough balls to flatten slightly. Sprinkle each cookie with a little additional cinnamon/sugar.
Bake for approximately 7-8 minutes until pale golden and just set, do not over bake.
Remove from oven and allow to cool on the baking sheet for a few minutes. Transfer to a cooling rack to cool completely. Store in an airtight container.