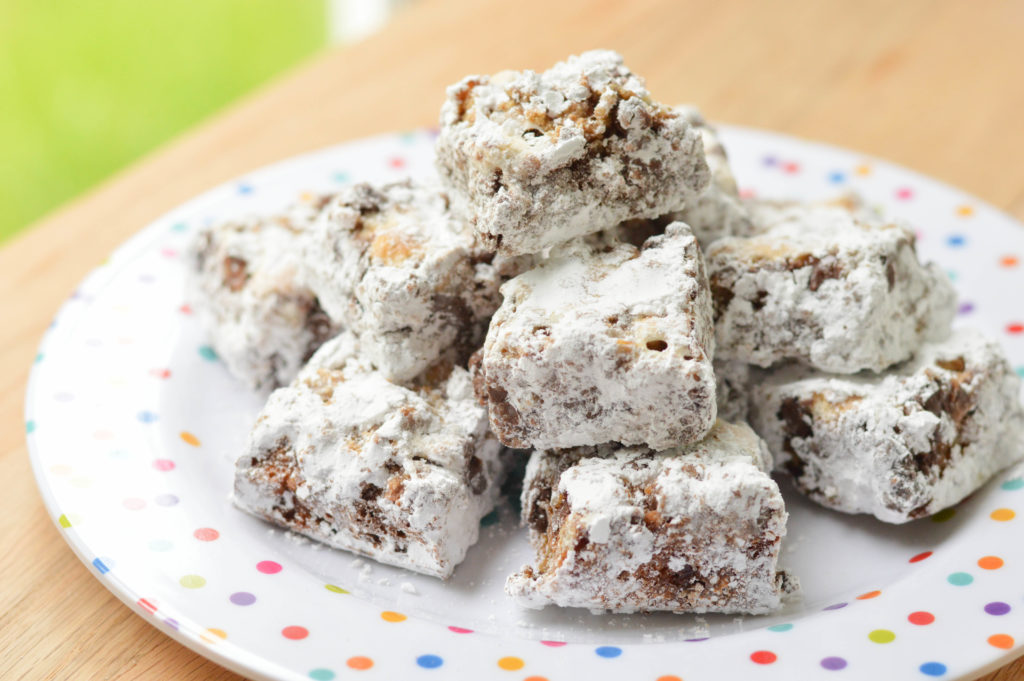 These Graham Cracker Chocolate Chip Bars are a sweet treat perfect for popping in your mouth! They are chocolatey, soft, & sweet. I made them for a meeting we had and they were a huge hit! Everyone kept asking me, 'what's in these? they are so good!' The great thing about these is that they just use one bowl to mix the batter making for quicker clean up.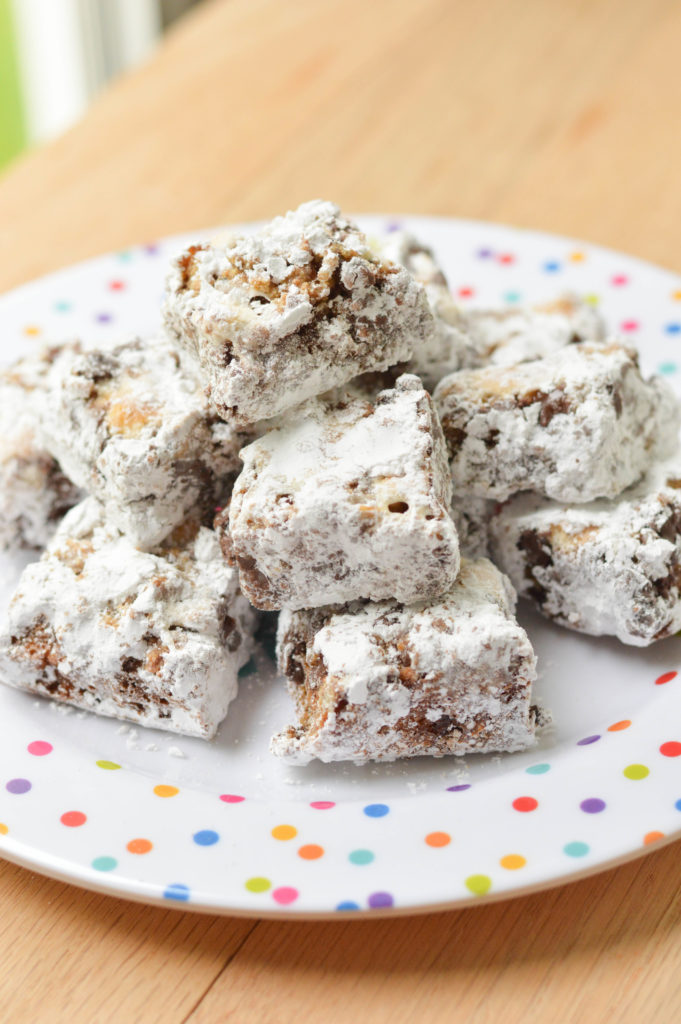 Graham Cracker Chocolate Chip Bars
Source: South Your Mouth
Makes Approximately 24 Bars
Ingredients:
1 1/2 sleeves graham crackers (12 full sheets) finely crushed into crumbs
6 oz. semi-sweet chocolate chips
1/2 cup chopped pecans
1 (14 oz.) can sweetened condensed milk
3/4 tsp. vanilla
1/4 tsp. salt
Approx. 1 cup mini marshmallows (optional)
Approx. 1 cup confectioner's sugar
Directions:
Preheat oven to 350 degrees. Line an 8 x 8 pan with aluminum foil and spray with cooking spray, set aside.
In a medium sized bowl add the graham cracker crumbs, chocolate chips, chopped nuts, condensed milk, & vanilla. Stir to fully incorporate.
Press mixture into prepared pan, spreading in an even layer. Press mini marshmallows into the top of the batter, distributing evenly.
Bake for approximately 25 to 30 minutes, until set. Remove from oven and let cool completely in pan.
Once cool, lift bars out with foil and peel foil off. Cut into small squares.
Place confectioner's sugar in a shallow bowl. Roll each square into the confectioner's sugar, coating each side. Store in an airtight container. Serve room temperature or warmed up.
Notes:
*Orignal recipe does not call for marshmallows but I wanted to make these a bit more s'more like and I love the addition, but feel free to leave it out.
*Can sub pecans with walnuts or additional graham cracker crumbs or maybe even white chocolate or peanut butter chips instead.
*Can double and bake in a 9 x 13 baking pan as directed.