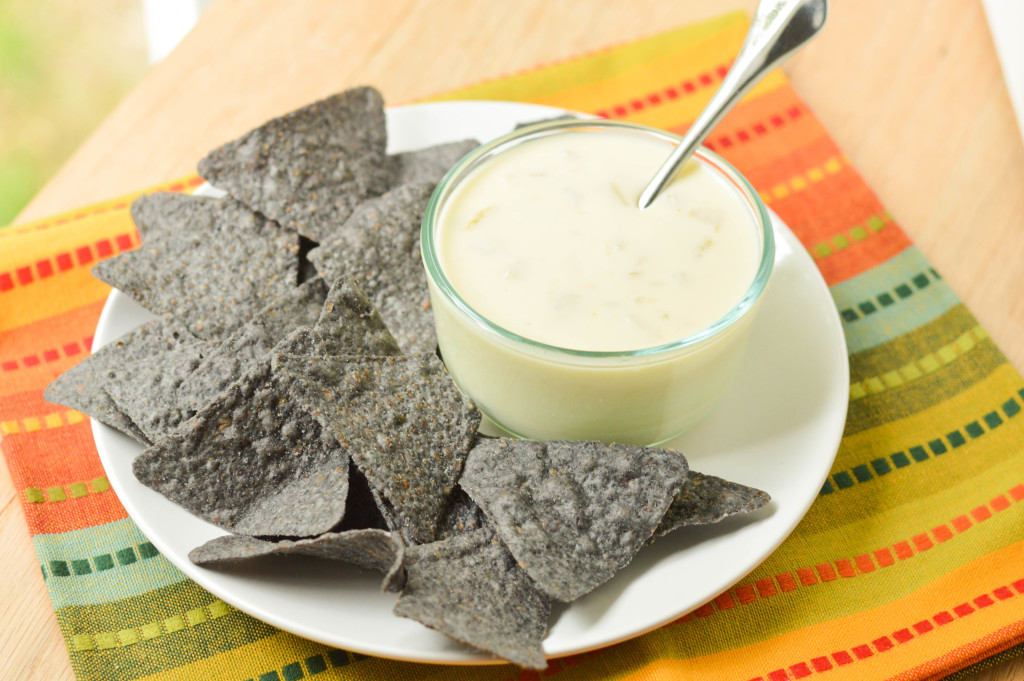 It's Cinco de Mayo week!! The best excuse ever to eat Mexican food! We have this restaurant called Dos Bros in our town and it's straight up incredible! Fresh Tex-Mex cuisine and they have that incredible white cheese dip that so many Mexican restaurants seem to have that is so addictive. I just found this recipe to try making my own at home and I seriously could not stop eating it! This Queso Blanco Cheese Dip is just simply amazing, creamy, smooth and the perfect balance of flavor. It tastes just like the kind at the restaurants! Plus I love that it's so easy, uses one bowl, and comes together in just over 5 minutes!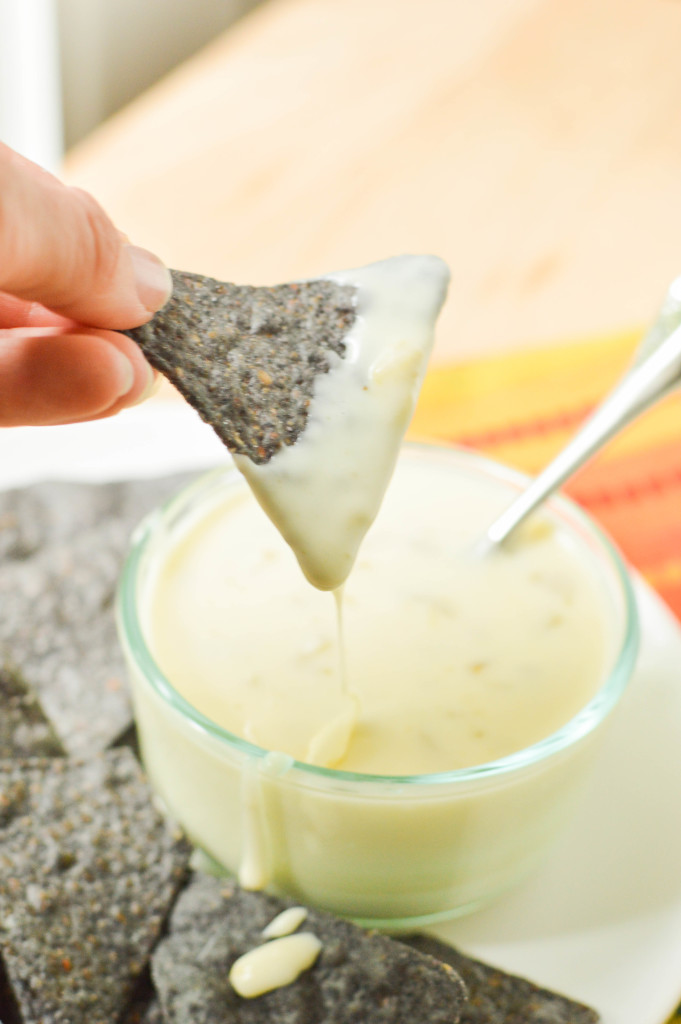 Queso Blanco Cheese Dip
Source: Seeded at the Table
Ingredients:
8 oz. White American Block Cheese, cubed (Land O' Lakes brand preferred)*
1/3 cup whole milk
1/4 cup cold water
1/8 cup canned diced green chiles
1 pickled jalapeno, chopped
1/2 oz. pickled jalapeno juice
Directions:
In a medium sized microwave safe bowl, add cheese cubes, milk, & water. Microwave for approximately 4 to 5 minutes, stirring after each minute, until creamy and smooth. After the last minute stir with a whisk to fully incorporate.
Add in the green chiles, jalapeño, & jalapeño juice and stir to incorporate. Serve immediately with tortilla chips.
To reheat, microwave in 20 second increments, stirring in between each, until smooth and warm.
Notes:
*For a party, double this recipe and once made transfer to a crock pot and keep on warm setting
*White American is usually found near the deli at the grocery store. Can use white america cheese slices (land o' lakes or boars head brand) instead of block cheese if you can't find it.