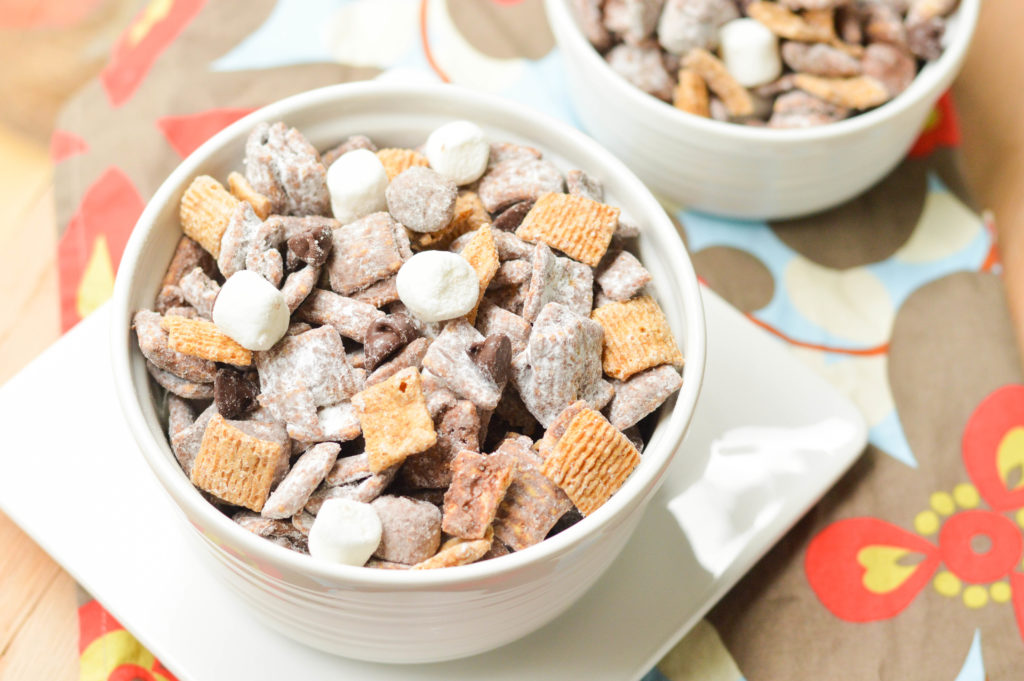 S'mores flavored anything are my absolute favorite, but sometimes it's just not feasible to have a campfire when the s'mores cravings hit! The S'mores Chex Mix is the perfect snack or treat to fix that s'mores craving! This is a great snack for traveling or parties. A super fun twist on traditional muddy buddies too!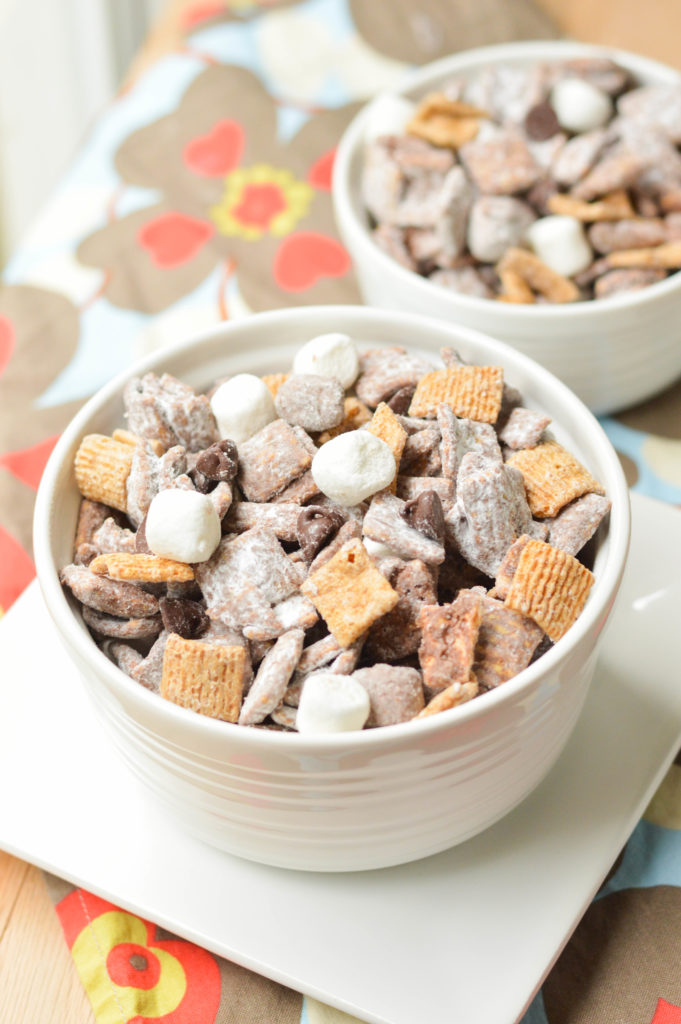 S'mores Chex Mix
Source: Like Mother, Like Daughter
Ingredients:
5 1/2 cups golden grahams cereal, divided
3 cups Chex cereal
1 1/4 cups confectioner's sugar
1/2 cup creamy peanut butter
1 3/4 cups chocolate chips, divided
1 3/4 cup mini marshmallows, divided
Directions:
In a large bowl, add 4 cups golden grahams and 3 cups chex. Stir to incorporate. Set aside.
In a large gallon ziplock bag, add confectioner's sugar and set aside.
In a medium microwave safe bowl, add peanut butter and chocolate chips. Microwave in 30 second increments until smooth and melted. Add in 1 cup mini marshmallows and stir until they begin to melt slightly.
Pour the chocolate mixture over the cereal mixture and stir to coat completely.
Transfer cereal to prepared ziplock bag with confectioner's sugar. Shake the bag until cereal is coated.
Pour coated cereal in a separate large bowl and add in remaining 1 1/2 cups golden grahams, 3/4 cup chocolate chips & 3/4 cup mini marshmallows. Stir to evenly distribute. Store in an airtight container.