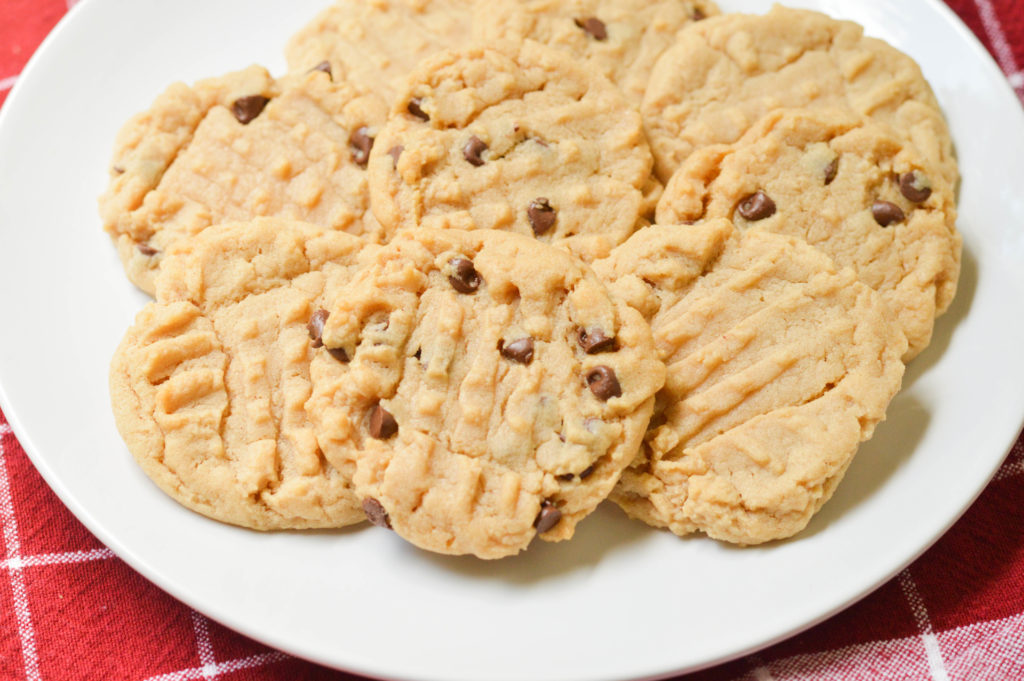 My mother-in-law made us those Irresistible Peanut Butter Cookies recently and they were so good that I had to ask her for the recipe! Turns out she got it from the back of the peanut butter jar! I decided to make some treats for our friends and thought these cookies were the perfect poolside treat. I just had to add some chocolate chips…I mean what goes better with peanut butter than chocolate?! These cookies were soft and chewy and everyone loved them! They got gobbled up very quickly!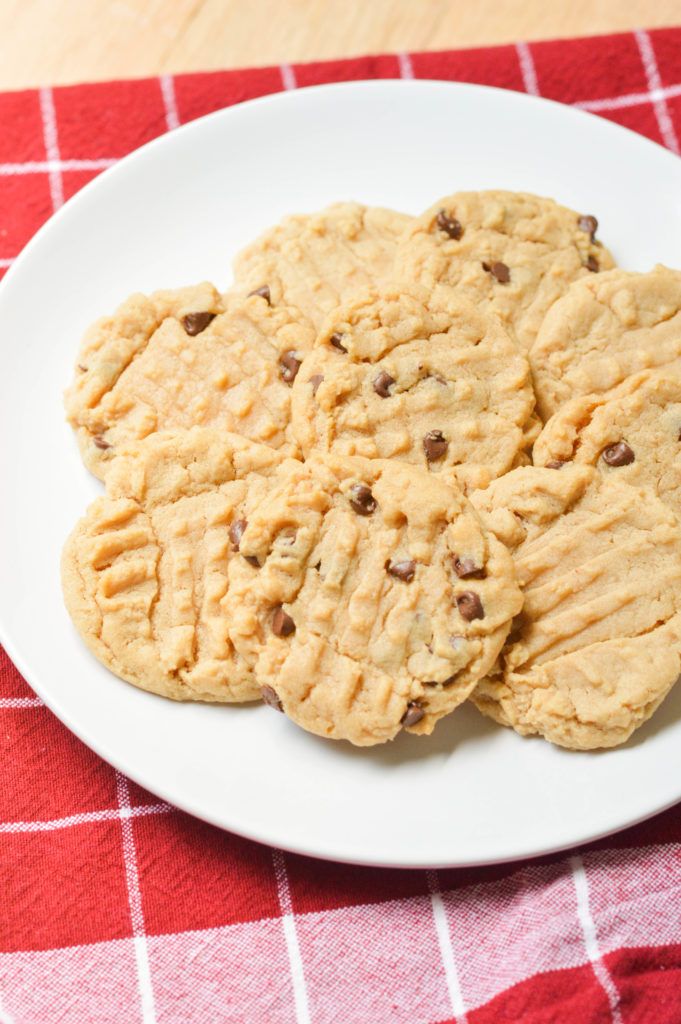 Irresistible Peanut Butter Cookies
Source: JIF via my mother-in-law
Makes approximately 3 dozen cookies
Ingredients:
3/4 cup Crunchy or Creamy Peanut Butter
1/2 cup vegetable shortening
1 1/4 cups packed light brown sugar
3 tbsp. milk
1 tbsp. vanilla
1 egg
1 3/4 all purpose flour
3/4 tsp. baking soda
3/4 tsp. salt
1/2 to 3/4 cup mini chocolate chips (optional)
Directions:
Preheat oven to 375 degrees. Cover a baking sheet with parchment paper, set aside.
In the bowl of a stand mixer, add peanut butter, shortening, brown sugar, milk & vanilla. Beat until fully incorporated. Add in egg, beat until just incorporated.
In a separate small bowl, whisk together the flour, baking soda, & salt. Gradually add to the peanut butter mixture, beating until just incorporated. Remove bowl from stand and stir in chocolate chips until evenly distributed. Add more if desired.
Drop by rounded tablespoons onto prepared baking sheet. Press down slightly with the back of a fork and then press it down in opposite direction making a criss cross pattern.
Bake for approximately 7 minutes, until just set. Remove from oven and let set for 2 minutes on the pan then transfer to cooling rack to cool completely. Store in an airtight container.
Notes:
*For this batch, I did half with chocolate chips and half without and the chocolate chip ones were definitely the winners.
*I used creamy peanut butter because that's what I had on hand, but my mother in law made them with crunch and they were great too.