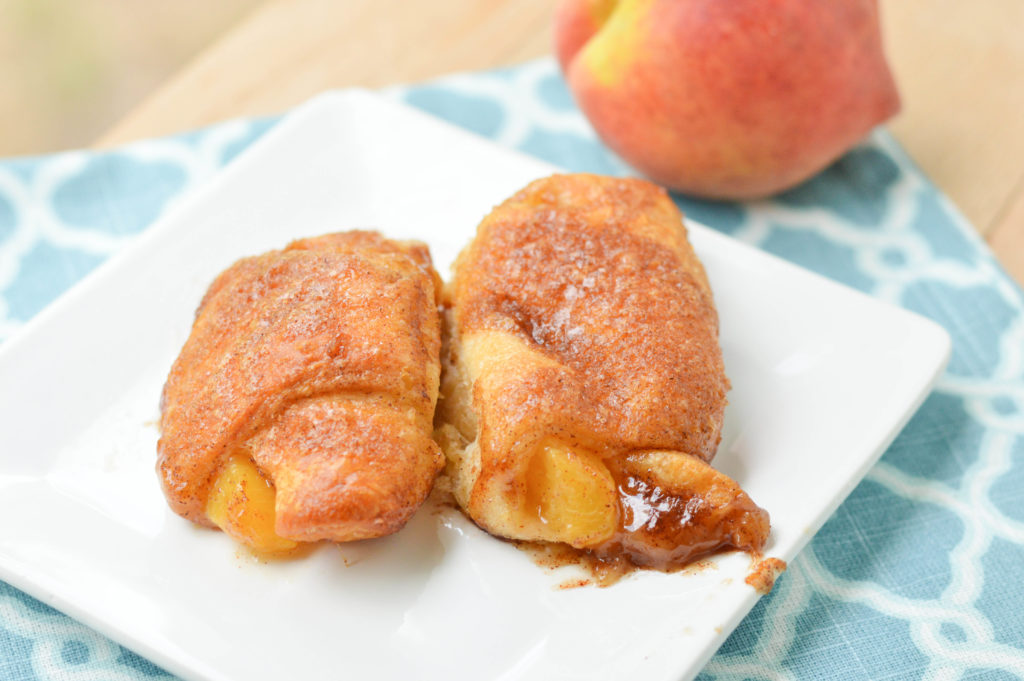 In Tennessee July is the prime time for peaches! I couldn't pass up the opportunity to make a peach dessert for the 4th of July. These are so scrumptious and comforting and will melt in your mouth!! They are so easy to make too, and you can sub with other fruits at different times throughout the year. Apples would go great in these as well.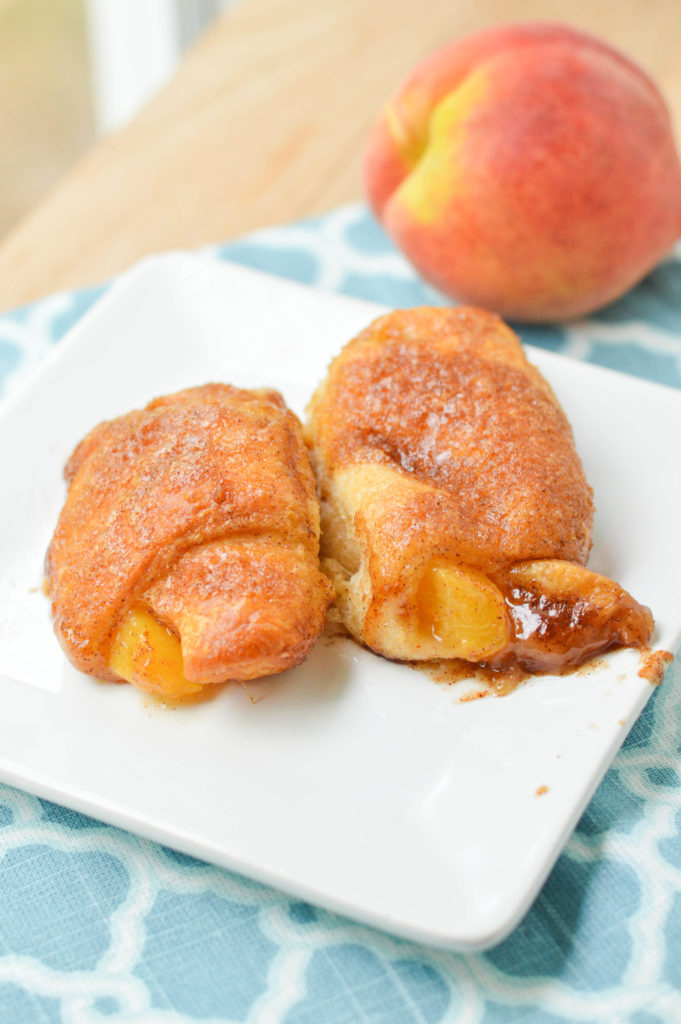 Peach Dumplings
Source: Oh My Goodness Chocolate Desserts
Ingredients:
2 (8 oz.) cans crescent rolls
1 stick (1/2 cup) unsalted butter
3/4 cup light brown sugar
1 tsp. vanilla
2 tsp. cinnamon
3 fresh peaches
Directions:
Preheat oven to 350 degrees. Spray a 9 x 13 baking dish with cooking spray, set aside.
Peel and slice peaches, roll a peach slice (1 or 2) in a crescent roll triangle, pinching the ends together. Place in prepared baking dish. Repeat for all crescent roll triangles.
In a small saucepan, add butter, brown sugar, vanilla & cinnamon. Heat over medium low heat until butter has melted and mixture begins to thicken. Pour evenly over the prepared peach dumplings.
Bake for 30-35 minutes until golden brown and bubbly. Serve warm with ice cream.