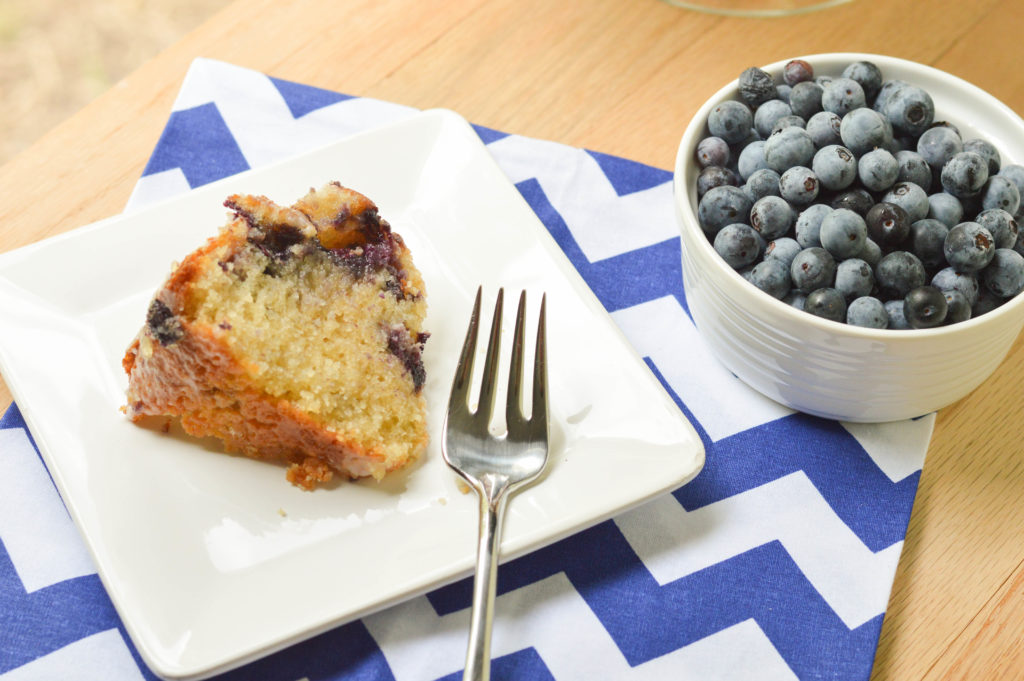 I had some blueberries I needed to use up before they went bad and had a meeting I needed to make something for. I came across this recipe for blueberry muffin cake and just couldn't pass it up. This Blueberry Muffin Cake is amazing! It's perfectly moist and has just the right amount of blueberry flavor and sweetness. Also, just a tip…make sure you don't get impatient like I did and let the cake cool completely before turning it out of the pan. Mine stuck a bit and thankfully the icing hid a lot of the mess, haha! At least it still tasted great!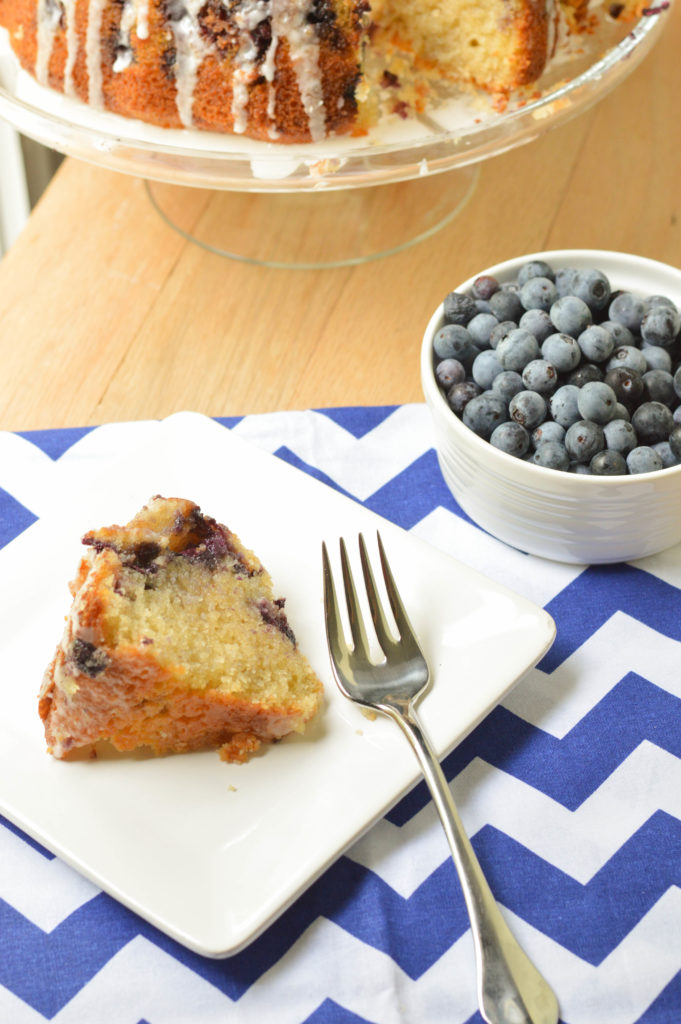 Blueberry Muffin Cake
Source: The Country Cook
Ingredients:
2 sticks (1 cup) unsalted butter, room temperature
2 cups granulated sugar
3 large eggs
1 tbsp. vanilla
2 3/4 cups all purpose flour
2 tsp. baking powder
1/2 tsp. baking soda
1/2 tsp. salt
1 1/4 cups buttermilk
Approx. 2 cups (1 pint) blueberries
For the glaze:
1 cup confectioner's sugar
2 tbsp. milk
1 tsp. vanilla
Directions:
Preheat oven to 325 degrees. Spray a bundt pan liberally with cooking spray, set aside.
In the bowl of a stand mixer add the butter & sugar and beat together until creamy & fluffy. Add in eggs and vanilla and beat until fully incorporated.
In a separate medium sized bowl, whisk together the flour, baking powder, baking soda, & salt until incorporated.
Alternating between the two, gradually add in the flour mixture & buttermilk. Start with 1/3 of the flour, then 1/2 of the buttermilk, 1/3 of the flour, rest of buttermilk, rest of flour. Beat until just incorporated.
In a separate small bowl, toss blueberries in a pinch of flour to keep them from sinking to the bottom of the cake.
Remove bowl from stand and stir in 1/2 of the blueberries. Pour batter into prepared pan and sprinkle remaining blueberries evenly over the top.
Bake for approximately 65-75 minutes until golden brown and a toothpick inserted comes out clean.
Place bundt pan on a cooling rack and let cake cool completely. Run a knife around the edges and turn out onto desired serving platter.
For the glaze: Whisk together confectioner's sugar, milk & vanilla. Spoon over cooled cake. Let stand until icing is set. Store in an airtight container.