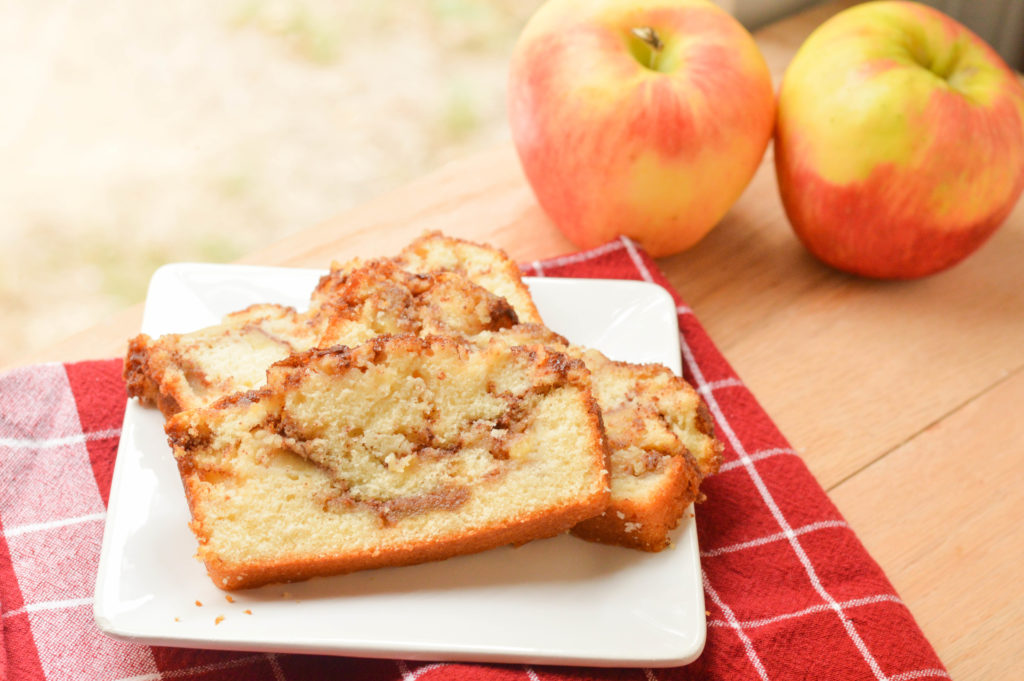 I know I just posted a bread recipe a couple weeks ago, but apparently I'm in the bread making mood lately, haha! I still had some apples from our apple picking adventure that I needed to use up and thought this would be a great way to use them. This Apple Cinnamon Bread is divine! Just the right amount of sweetness and fluffy and moist. I think this would freeze great as well or you can double the recipe and make two loaves and freeze one of them.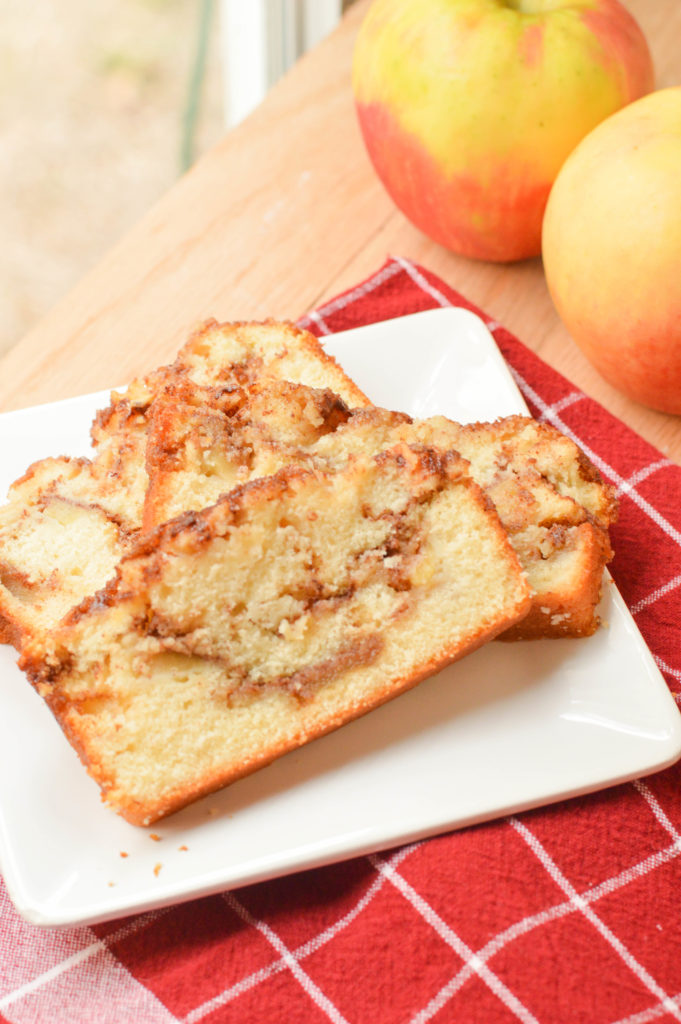 Apple Cinnamon Bread
Source: The Happier Homemaker
Ingredients:
1/2 cup packed light brown sugar
1 1/2 tsp. ground cinnamon
1/2 cup granulated sugar
1/2 cup (1 stick) unsalted butter, softened
2 large eggs
2 tsp. vanilla
1 1/2 cups all purpose flour
1 1/2 tsp. baking powder
1/2 cup milk
1 large or 2 small apples, peeled & finely chopped
Directions:
Preheat oven to 350 degrees. Spray a 9×5 loaf pan with cooking spray, set aside.
In a small bowl, stir together the brown sugar and cinnamon, set aside.
In the bowl of a stand mixer, beat together the butter & granulated sugar until incorporated and smooth. Add in eggs & vanilla and beat until incorporated.
Gradually add in the flour, mixing until just incorporated. Add in baking powder. Add in milk until incorporated.
Evenly spread half of the batter into the prepared loaf pan. Top with half of the chopped apples. Gently press apples into the batter with the back of a spatula. Sprinkle half of the cinnamon/sugar mixture evenly over top.
Spread the remaining batter evenly over top of the cinnamon/sugar. Top with remaining apples and press into the batter. Sprinkle remaining cinnamon/sugar mixture over top of that.
Bake for 50 minutes until a toothpick inserted comes out clean. Let cool in pan. Once cool turn out of pan and store in an airtight container.