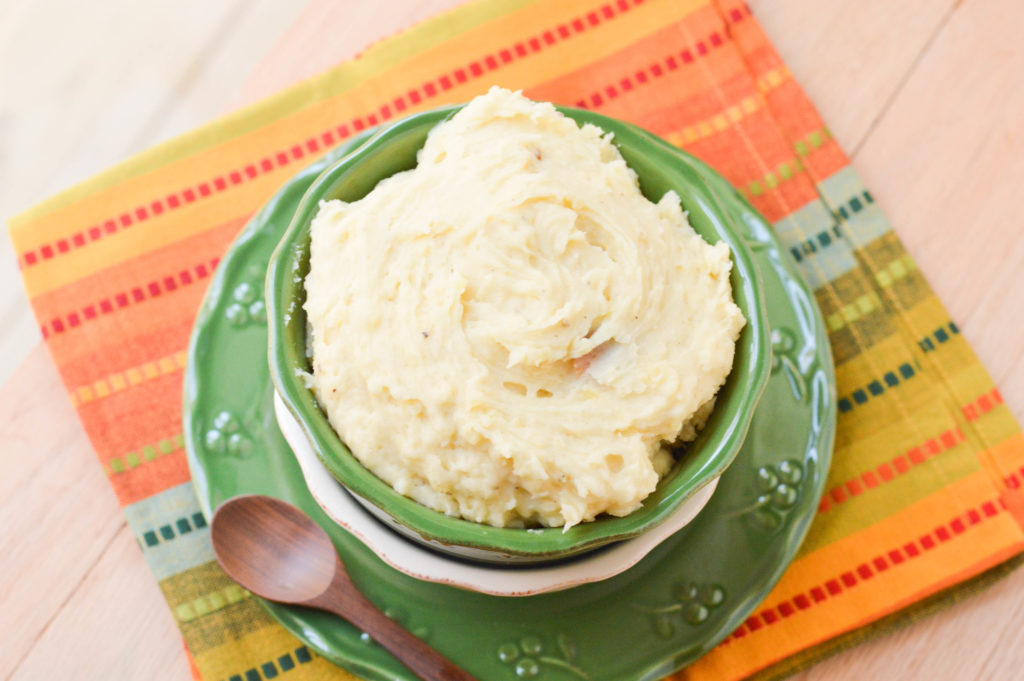 So we are coming up on the biggest food holiday of the year, Thanksgiving! I thought I would share an easy side dish that you can just fix & forget and then just add some simple mix-ins right before serving. I am actually not a fan of mashed potatoes…I know it's shocking, but I've never really liked them much. Adam, however, is a huge fan. I'm ashamed to say that in our 10 years of marriage I have never made him true mashed potatoes until now. I've made smashed & loaded potatoes, but not the classic version. I figured he was way overdue and decided to make him some. These Creamy Slow Cooker Mashed Potatoes were a real winner and he gave them two thumbs way up! I even loved them!! They are so creamy and flavorful and no boiling is required!! This will clear up some stovetop space on the big holiday and would be great for any dinner party too.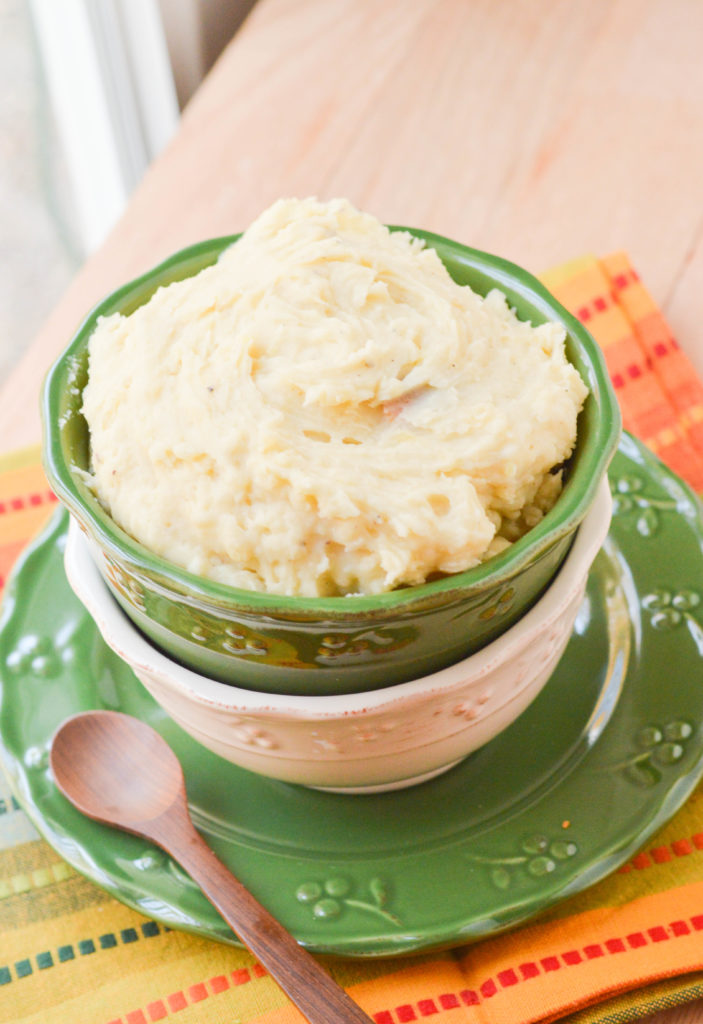 Creamy Slow Cooker Mashed Potatoes
Source: Spend with Pennies
Ingredients:
5 lbs. potatoes, peeled & diced (yukon gold preferred)
3/4 cup chicken or vegetable broth
1/2 tsp. onion powder
1 tsp. garlic powder
1/4 cup (1/2 stick) butter
1/2 cup sour cream
2 oz. cream cheese (optional)
2-4 tbsp. milk (more if needed)
salt & pepper to taste
Directions:
In the slow cooker, add peeled & diced potatoes, broth, garlic powder & onion powder. Cover and cook on high for 3 hours, or low for 6 hours.
Mash potatoes thoroughly until a smooth consistency. (At this point you can transfer to a stand mixer to make it easier to combine all the ingredients or you can stir by hand). Stir in butter, sour cream, cream cheese, & milk and stir until incorporated. Add additional milk a tbsp. at a time if potatoes are too thick. Season with salt & pepper to taste.
Notes:
*Yukon Gold potatoes preferred
*I used approx. 1 1/2 to 2 tsp. salt & 1/2 to 3/4 tsp. pepper but amounts will depend on your personal preference.