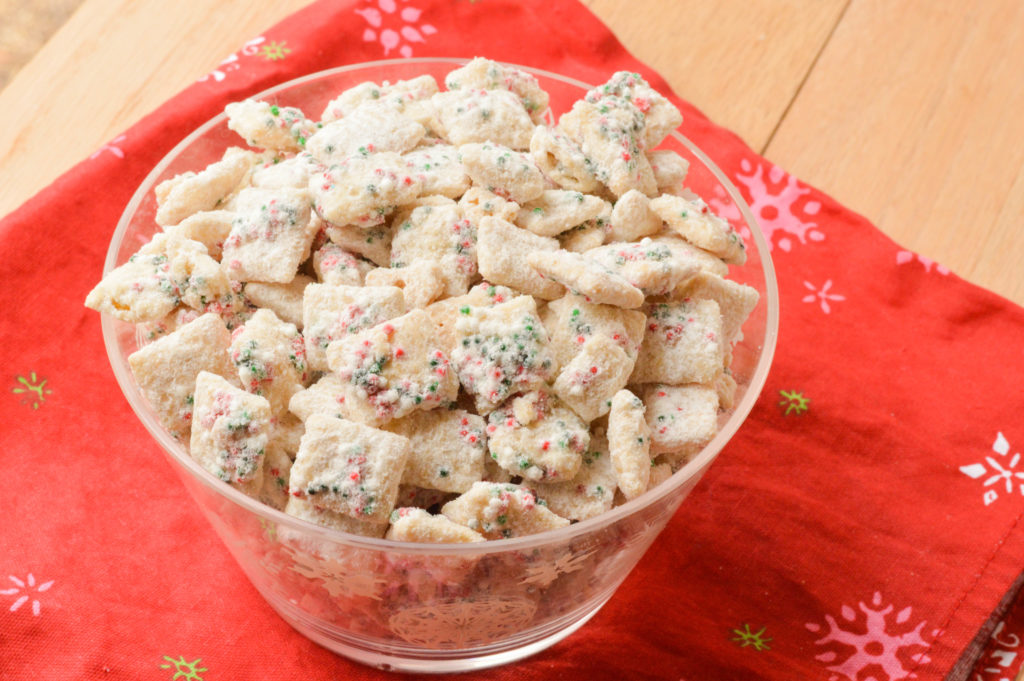 My mom & I always make the traditional muddy buddies (a.k.a. puppy chow or white trash) but this year I thought I would mix it up a little for a Christmas party we were going to. This Sugar Cookie Chex Mix was a huge hit! I had several ask me for the recipe. It's crunchy & sweet and really does taste like a sugar cookie! Plus, it's super easy to make and fun for kids to help with too.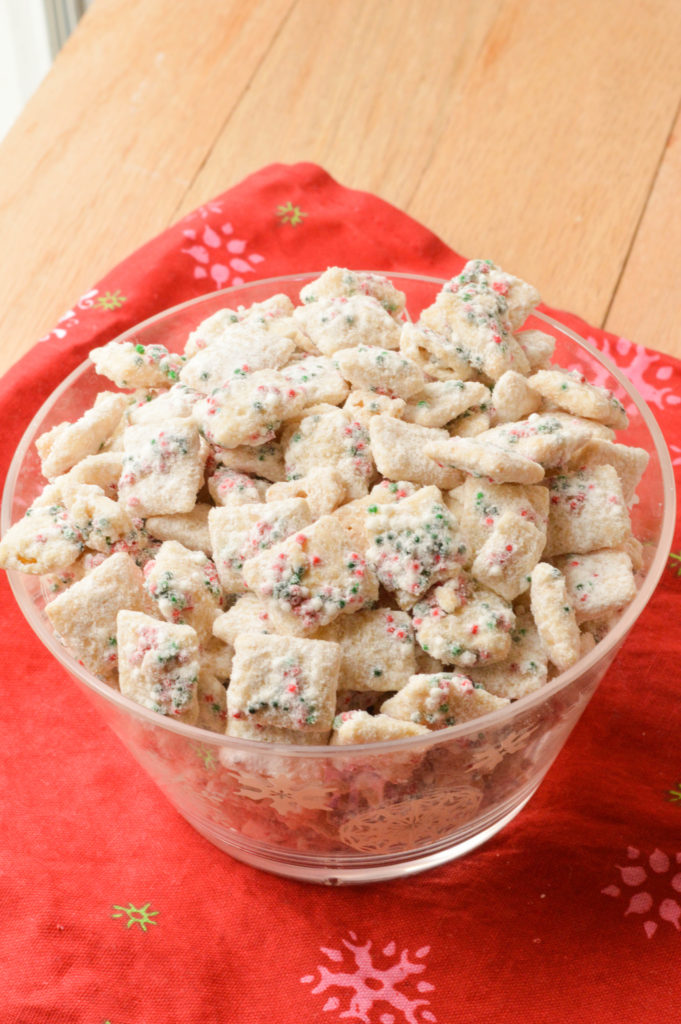 Sugar Cookie Chex Mix
Source: Deliciously Sprinkled
Ingredients:
4 1/2 cups Rice Chex cereal
8 oz. almond bark
2/3 cup nonpareil sprinkles
1 1/2 cups funfetti cake mix
Directions:
In a large bowl, add Chex cereal, set aside.
Add cake mix to a gallon sized ziplock bag, set aside.
In a microwave safe bowl, add the almond bark and heat in 20 second intervals, stirring in between each, until melted and smooth.
Pour melted almond bark over the chex cereal and stir to coat completely. Add in sprinkles and stir until evenly distributed.
Transfer cereal to prepared ziplock bag. Seal and shake to coat the cereal evenly with the cake mix. Transfer to an airtight container and discard any excess cake mix.
Notes:
*Best made day of serving or the night before