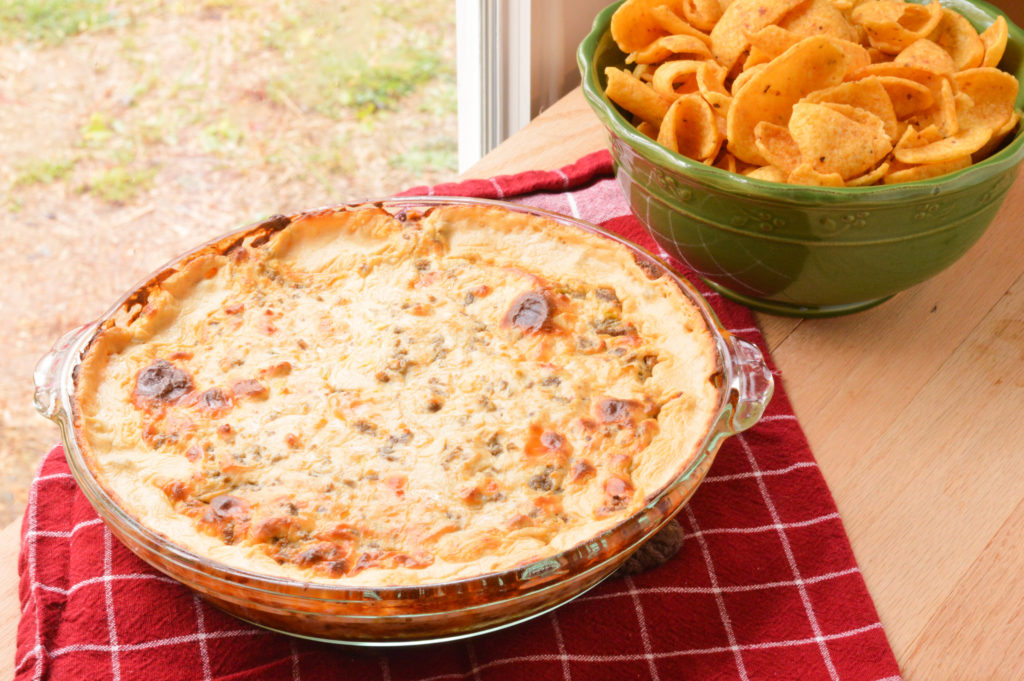 This Hissy Fit Dip (Cheesy Sausage Dip) is a fabulous appetizer that is sure to be a crowd pleaser! The story goes that this was served at a tailgating party and was so popular that it ran out & a girl didn't get any and threw a "hissy fit." Who knows if that is for real or not, but regardless of what you call it this is an addictive dip that would be great at any party! You can also assemble it earlier in the day, place in refrigerator and bake it off right before the party.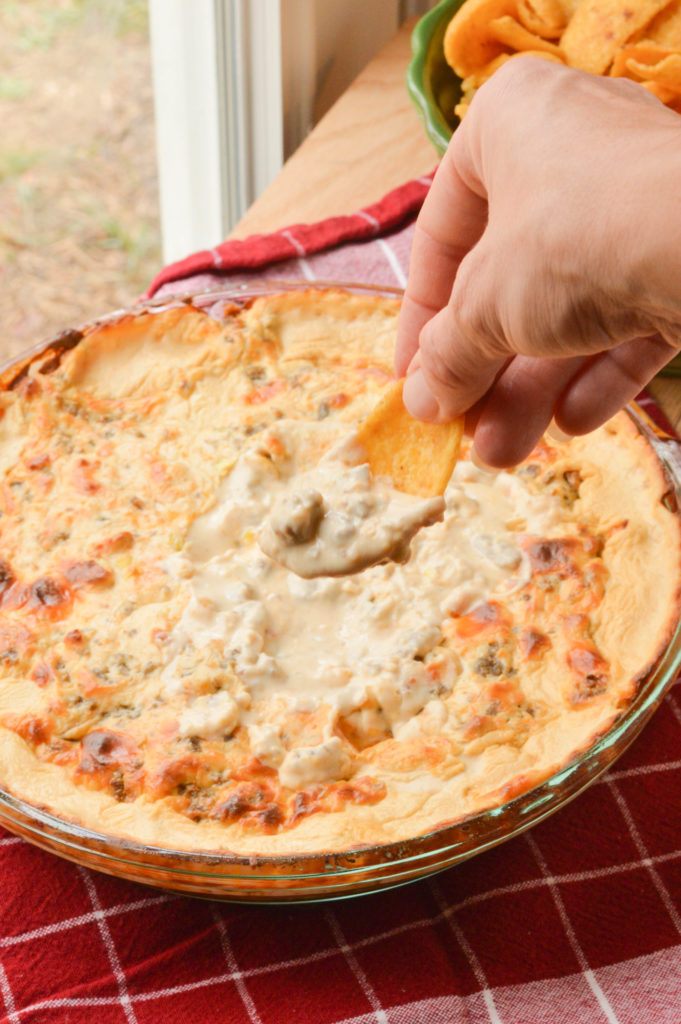 Hissy Fit Dip (Cheesy Sausage Dip)
Source: Brown Eyed Baker
Ingredients:
1 lb. sausage or turkey sausage
16 oz. light sour cream
8 oz. 1/3 less fat cream cheese, softened
8 oz. velveeta, cubed
4 oz. shredded sharp cheddar cheese
2 tbsp. chopped green onions
1 tsp. Worcestershire sauce
1 tsp. onion powder
Directions:
Preheat oven to 350 degrees. Spray a 9 inch round casserole dish or a 9 x 9 square dish with cooking spray, set aside.
In a large skillet, brown the sausage crumbling it while it cooks, drain any excess liquid and place browned sausage on a dish lined with a paper towel and allow to cool for approximately 5 minutes.
In a medium sized bowl, add sour cream, cream cheese, velveeta, cheddar, green onions, Worcestershire, & onion powder. Stir together to incorporate. Add in sausage and stir together until evenly distributed. Spread mixture into prepared baking dish in an even layer.
Bake for approximately 1 hour until mixture is bubbly and golden brown. Serve with tortilla chips or fritos.