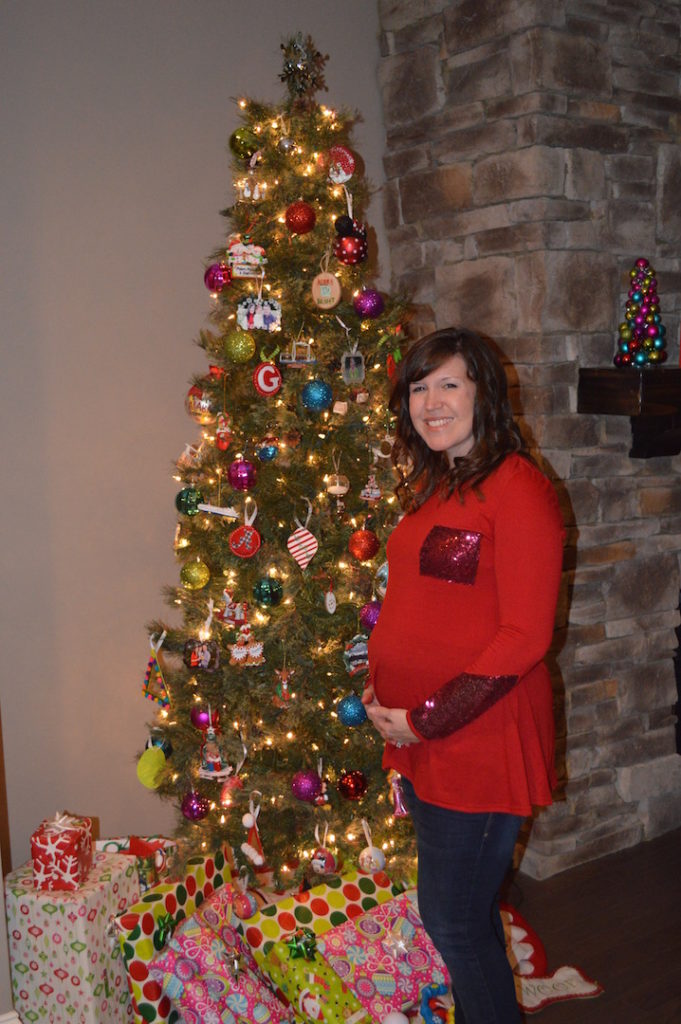 I am now 31 Weeks, getting so close! The picture above was taken on Christmas Eve at 29 Weeks. Our little guy is doing great and it right on track. I'm feeling pretty good except for my sciatic nerve giving me some problems and getting to the uncomfortable harder to get around stage. I haven't had too many cravings this pregnancy, except for Sweet Tea, Hot Chocolate, Sandwiches & Apple Slices. Other than those I haven't had too much of a taste for anything but no real aversions either. We are starting to get his room in order and together now that the holidays are over. I did fail my 1 hour glucose test and had to take the 3 hour test, which was no fun at all. Praise the Lord I passed the 3 hour though! So thankful! Also This ultrasound was our last one we had at the end of October, we will have another at 36 Weeks.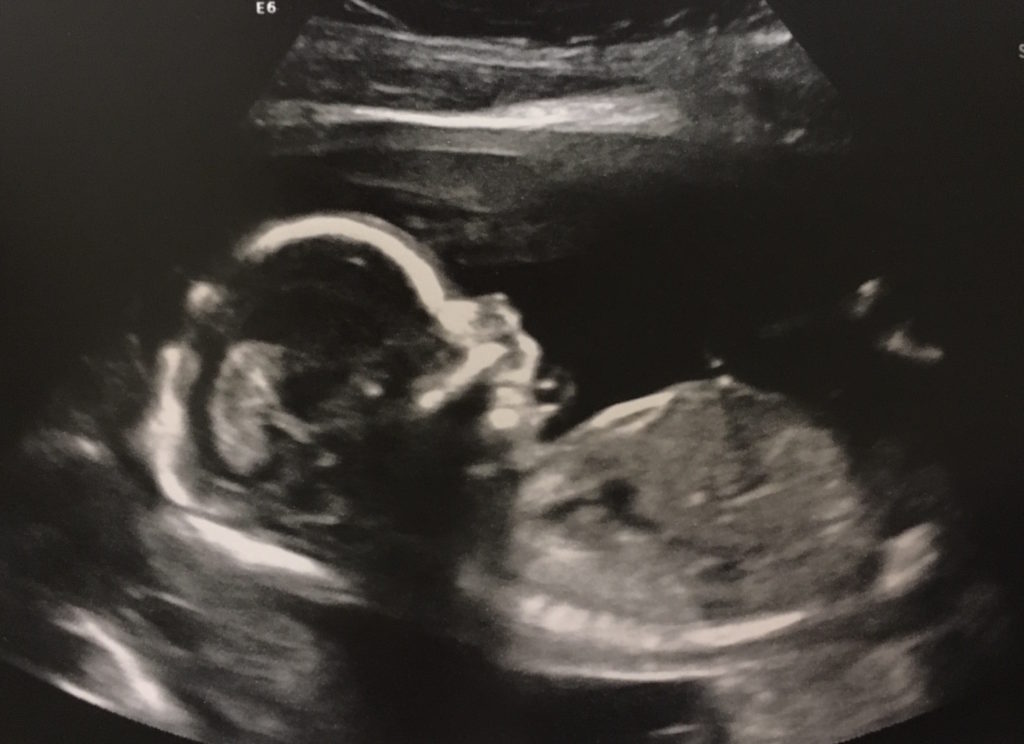 I realized I never really shared about our second IVF journey with you all. If you've read my blog for a while you may know that God used the miracle of IVF to bring us our sweet Sophie and we also had some embryos frozen as well. You can read about our first IVF journey here. So we started the journey this past spring of a frozen cycle with IVF. We were hoping to do what is called a natural cycle without shots and much medicine. However my body did not respond like it was supposed to and that May cycle was cancelled. Then we began the medicated cycle right away and my body still was not responding well and the dr. recommended that we cancel that cycle as well. This was after weeks of much medicines and multiple dr. appts. and I was just done and knew that I couldn't go another month without trying again. So I called the dr. and asked if there was any way that we could still go forward and she said that we definitely could as long as we realized it wasn't the optimal conditions for the best results but that we still had a chance for conceiving. So we prayed about it and decided to move forward with the embryo transfer.
After the transfer I began the daily progesterone shots which Adam bravely gave me, he did such an amazing job! (Especially because he is very squeamish about medical things). We also went on vacation during this time and my best friend helped give the shots while we were there. The shots themselves weren't that bad as I was able to use a small needle, but the oil in the medicine created large painful knots on my back/hips which was not pleasant, but the heating pad did wonders to help with that. After we got back from vacation, I took a blood test & we got the call and they told us that I was "very pregnant" and we were very excited and shocked all at the same time!
IVF is a roller coaster of emotions and ever changing process depending on blood work and other results, but we are so thankful for it and how God has used it to bring us our two miracles in Sophie and this little guy! I only share this in hopes it can help encourage someone that may be going through similar situations of infertility, feel free to email me with any further questions.