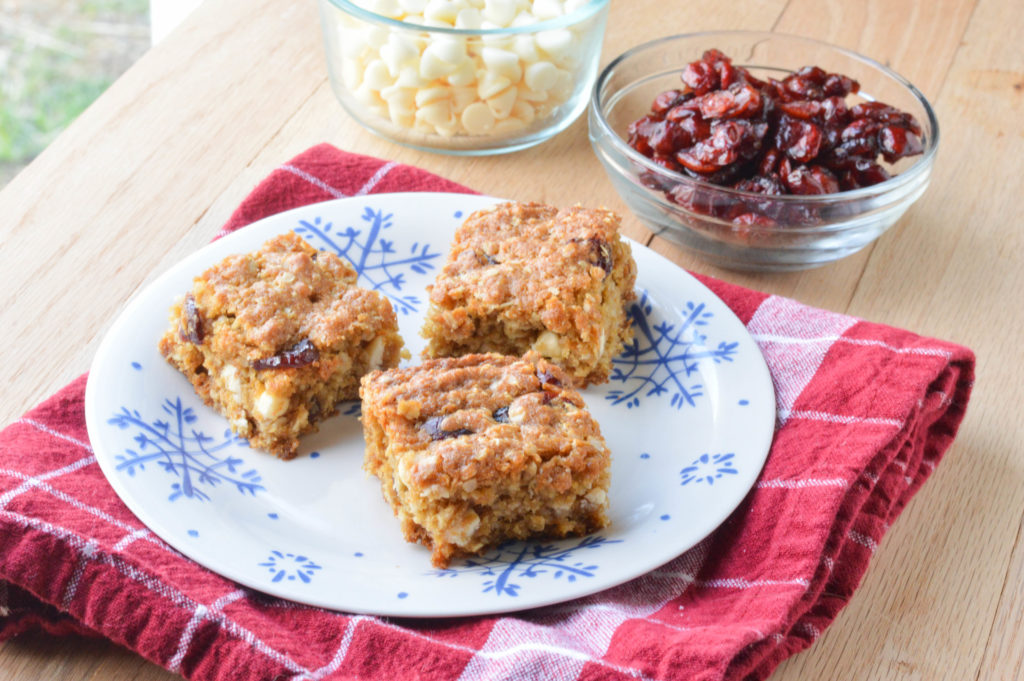 Sophie is obsessed with cranberries of any sort, she was thrilled when Santa brought her her own packs of dried cranberries for Christmas. So I thought I would make a treat using dried cranberries. These White Chocolate Cranberry Oatmeal Bars have great flavor and are so easy, plus they use just one bowl making for easy clean-up! The recipe below is easily doubled for a 9 x 13 pan.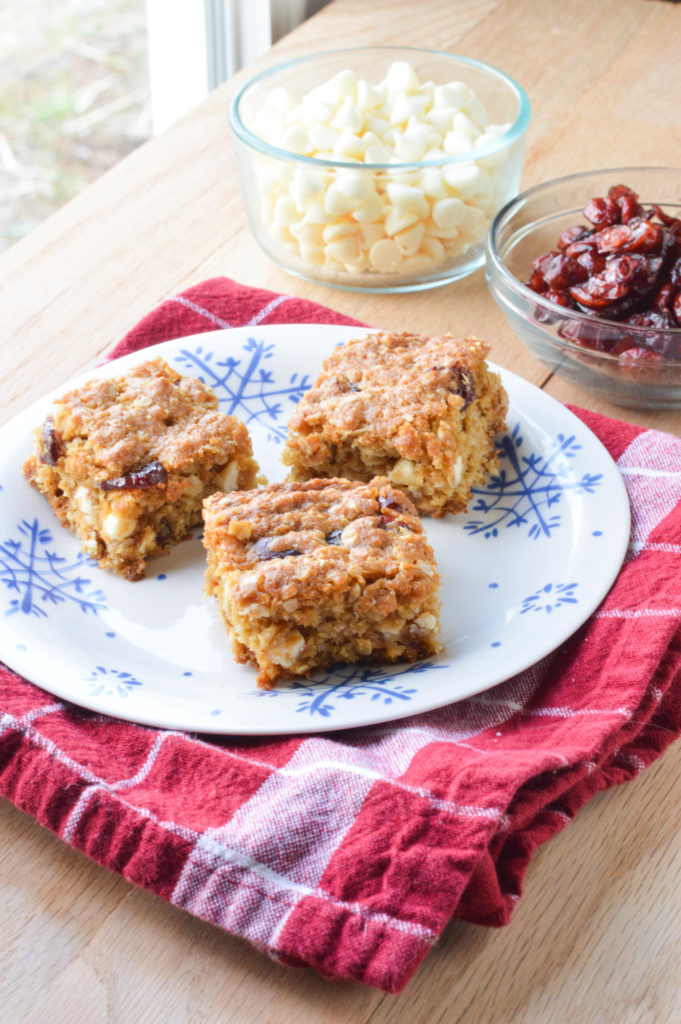 White Chocolate Cranberry Oatmeal Bars
Source:Buns in My Oven 
Ingredients:
1 1/4 cups quick cooking oats
1 cup all purpose flour
3/4 cup light brown sugar
1/2 tsp. baking soda
1/2 tsp. salt
1/2 tbsp. vanilla
1 egg
10 tbsp. unsalted butter, melted
1/2 cup white chocolate chips
1/2 to 3/4 cup dried cranberries
Directions:
Preheat oven to 350 degrees, line a 9 x 9 inch or 8 x 8 inch baking pan with aluminum foil and spray with cooking spray, set aside.
In a large bowl, add in the oats, flour, brown sugar, baking soda & salt. Whisk together to incorporate. Add in vanilla, egg & melted butter and stir to incorporate. Stir in the white chocolate chips and dried cranberries (start with 1/2 cup and add more if desired).
Bake for approximately 20-25 minutes (check at 20 minutes, and then watch closely), until a toothpick comes out with moist crumbs attached, bars should be light brown in color and look slightly underdone.
Remove from oven and let cool completely, then remove from foil and cut into bars. Store in an airtight container.